Pfiz­er dumps a fad­ing pipeline star, giv­ing up on its PC­SK9 drug bo­co­cizum­ab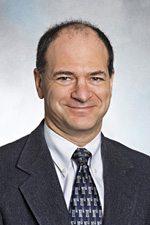 Paul M. Rid­ker, MD, SPIRE clin­i­cal tri­als pro­gram
You can scratch any hopes you might have had that Pfiz­er could mount a come-from-be­hind win and seize the lead from Am­gen and Sanofi/Re­gen­eron in the race of PC­SK9 cho­les­terol drugs. The phar­ma gi­ant has de­cid­ed to drop its can­di­date, bo­co­cizum­ab, cit­ing wan­ing ef­fi­ca­cy re­sults, a poor mar­ket re­cep­tion for the pi­o­neers, signs of an im­mune re­sponse to the drug and side ef­fects that would have like­ly marred its de­but.
Pfiz­er will now slam the brakes on two late-stage stud­ies — Spire-1 and Spire-2 — de­signed to test their drug in 32,000 pa­tients, a mas­sive­ly ex­pen­sive en­deav­or that went look­ing for the kinds of out­comes da­ta that could win over pay­ers. And it's tak­ing a $0.04 R&D charge on the move.
Pfiz­er's shares dropped 2.2% on the de­ci­sion in pre-mar­ket trad­ing Tues­day.
The move marks the ter­mi­na­tion of one of the phar­ma gi­ant's biggest late-stage clin­i­cal ef­forts, leav­ing it still in the hunt for new drugs that can whip up some en­thu­si­asm from an­a­lysts.
Am­gen and Sanofi/Re­gen­eron sparked big hopes for their fran­chise plays in this field, bat­tling each oth­er for first-mover po­si­tion and vow­ing to jump out in front in the strug­gle to seize a mar­ket worth bil­lions. So far, though, the com­pa­nies have been bru­tal­ly dis­ap­point­ed by the ane­mic ini­tial de­mand for these ther­a­pies, as pay­ers kick back on the cost. That soft launch com­bined with ev­i­dence that Pfiz­er's drug may not have mea­sured up well, ev­i­dent­ly played a key role in the de­ci­sion to kill it af­ter spend­ing hun­dreds of mil­lions of dol­lars on de­vel­op­ment.
Bar­clays dis­cussed it with Pfiz­er ex­ecs, and came away with this con­clu­sion:
Of note, the de­ci­sion to dis­con­tin­ue bo­co­cizum­ab was not in­flu­enced by any on­go­ing out­comes da­ta or feed­back from the da­ta mon­i­tor­ing com­mit­tee; the tri­als are still blind­ed. In our view, the cul­prit was the pres­ence of an­ti-drug an­ti­bod­ies (ADAs). Of note, from the pub­lished phase 2 da­ta from bo­co­cizum­ab, the ADA rate was ~7%. It seemed to us that the pres­ence of ADAs in some pa­tients on bo­co­cizum­ab be­came prob­lem­at­ic, with a mi­nor­i­ty of pa­tients hav­ing a 'sub­stan­tial lev­el' of ADAs and a larg­er num­ber hav­ing a high­er back­ground lev­el. In our view, this like­ly wouldn't have af­fect­ed the over­all prob­a­bil­i­ty of suc­cess in the SPIRE-1 or SPIRE-2, but it would present chal­lenges com­mer­cial­ly, where Am­gen's Repatha or Re­gen­eron's Pralu­ent haven't seen an ADA rate in that range. And it does ex­plain an at­ten­u­a­tion of LDL-C ef­fect with bo­co­cizum­ab.
Pfiz­er had al­ready read out da­ta from the first 4 of 6 stud­ies in the late-stage pro­gram, reg­u­lar­ly tout­ing its ef­fi­ca­cy and pro­mot­ing its mar­ket­ing hopes in the field. Now The Med­i­cines Com­pa­ny, part­nered with Al­ny­lam, will move up to the third spot in this race with a PC­SK9 drug that a may on­ly need twice-year­ly dos­ing.
Pfiz­er has one of the weak­est late-stage pipelines in Big Phar­ma, and this set­back was not­ed by sev­er­al an­a­lysts, in­clud­ing Leerink's Sea­mus Fer­nan­dez, who said: "This re­moves an im­por­tant Ph3 pipeline prod­uct for PFE while elim­i­nat­ing a ma­jor pot'l com­peti­tor for AMGN (MP) and SNY/REGN."
Aside from the new­ly ac­quired PARP ta­la­zoparib, the check­point in­hibitor avelum­ab part­nered with Mer­ck KGaA and the SGLT2 di­a­betes drug er­tugliflozin part­nered with Mer­ck, Pfiz­er doesn't have much that's new in late-stage stud­ies. Much of its Phase III ef­fort is now giv­en to biosim­i­lars.
Pfiz­er promised to hus­tle out the da­ta on its de­funct PC­SK9 drug for fur­ther dis­cus­sion.
"To hon­or the al­tru­ism of tri­al par­tic­i­pants, and to max­i­mize the clin­i­cal and sci­en­tif­ic knowl­edge de­rived from the halt­ed tri­als, Pfiz­er has com­mit­ted to en­sur­ing that the da­ta will be made avail­able to study lead­ers for in­de­pen­dent analy­sis and prompt pub­lic pre­sen­ta­tion. We be­lieve the avail­able da­ta will al­low us to test the core sci­en­tif­ic ques­tions posed by the over­all pro­gram which is in the best in­ter­est of pa­tients who vol­un­teered in these clin­i­cal tri­als, and for pa­tients world­wide who suf­fer from heart dis­ease," stat­ed Paul M. Rid­ker, MD, Co-chair Ex­ec­u­tive Com­mit­tee, SPIRE clin­i­cal tri­als pro­gram and di­rec­tor for Car­dio­vas­cu­lar Dis­ease Pre­ven­tion, Brigham and Women's Hos­pi­tal.