Pfiz­er dumps a failed PhII Hunt­ing­ton's drug in lat­est pipeline prun­ing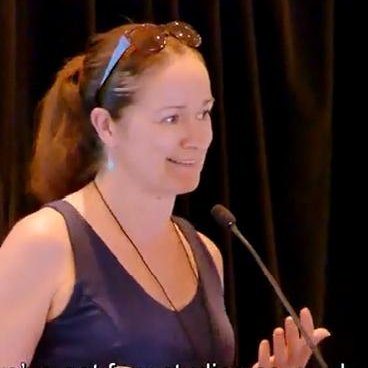 Marielle Del­nomdedieu
Pfiz­er used one of its foot­notes in the Q1 re­port to sweep out an ex­per­i­men­tal Hunt­ing­ton's drug that failed re­cent­ly in a Phase II tri­al, the lat­est in a long se­ries of im­plo­sions in the neu­ro­science field.
Pfiz­er didn't ex­plain what went wrong for PF-02545920, but in a blog post at HD­Buzz in De­cem­ber, which was edit­ed by one of the in­ves­ti­ga­tors in the study, the drug was writ­ten off as a com­plete flop in im­prov­ing the abil­i­ty of pa­tients to func­tion bet­ter — or boost scores on any oth­er symp­toms eval­u­at­ed in the 271-pa­tient tri­al.
"We're all very dis­ap­point­ed that the study drug didn't meet its pri­ma­ry end­point of im­prov­ing move­ments in HD, or any of the sec­ondary end­points look­ing at oth­er fea­tures of the dis­ease," study leader Marielle Del­nomdedieu told Ed Wild, who wrote the piece. "But de­spite the neg­a­tive out­come, we've learned a great deal about Hunt­ing­ton's dis­ease and PDE10. The tri­al da­ta will be a rich re­source for HD re­search. We're pleased with the way the tri­al was planned and run, and im­mense­ly grate­ful to the pa­tients and their rel­a­tives in­volved in the tri­al."
PDE10 is be­lieved to be in­volved on cell sig­nal­ing, and some in­ves­ti­ga­tors be­lieve a drug could help safe­guard pateints' brain cells and im­prove pa­tients abil­i­ty to coun­ter­act the dis­ease.
The tri­al ter­mi­na­tion and cause was al­so record­ed on clin­i­cal­tri­als.gov.