Pfiz­er hits stum­bling block on Her­ceptin ri­val, but wins 'break­through' sta­tus on MenB vac­cine
This morn­ing's news is a mixed bag for Pfiz­er $PFE, which re­port­ed up­dates on two dif­fer­ent pipeline drugs first thing Mon­day. One pro­gram saw a pos­i­tive de­vel­op­ment, while the oth­er was slapped with a set­back.
Let's start with the bad news. The phar­ma gi­ant said reg­u­la­tors have re­ject­ed its trastuzum­ab biosim­i­lar, which was in­tend­ed as a cheap­er ver­sion of Roche's can­cer drug Her­ceptin. Pfiz­er pla­cat­ed in­vestors by point­ing out that the FDA asked for more tech­ni­cal in­for­ma­tion to sup­port the ap­pli­ca­tion, not for safe­ty or clin­i­cal da­ta in­for­ma­tion.
Roche is like­ly breath­ing a quick — if brief — sigh of re­lief, as com­peti­tors are slow­ly creep­ing in to di­vide up its share of the mar­ket. Her­ceptin, used to treat breast can­cer along with can­cers of the stom­ach and gas­troe­sophageal junc­tion, is fac­ing ri­vals like Pfiz­er's copy­cat, My­lan's new­ly ap­proved biosim­i­lar OK'ed in De­cem­ber.
Roche isn't too keen on the com­pe­ti­tion, con­sid­er­ing Her­ceptin sales bring in bil­lions in rev­enue for the phar­ma gi­ant. Roche even launched a le­gal bat­tle with Pfiz­er over its Her­ceptin ri­val last Novermber, al­leg­ing Pfiz­er's ver­sion in­fringed on 40 of its patents.
In re­sponse to the CRL for its trastuzum­ab biosim, Pfiz­er said it plans to work with reg­u­la­tors to ad­dress the is­sue.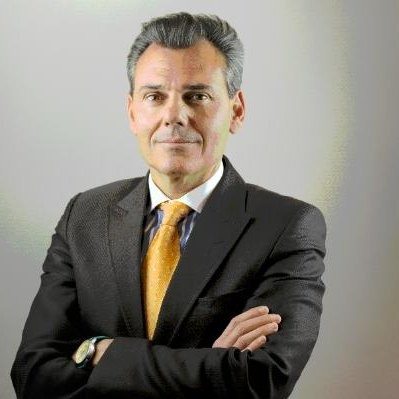 Luis Jo­dar
Pfiz­er's oth­er pipeline up­date in­volves Tru­men­ba, a vac­cine for Meningo­coc­cal dis­ease, which is caused by bac­te­ria called Neis­se­ria menin­gi­tidis. The vac­cine is al­ready ap­proved for young adults be­tween 10 and 25 years old, and now Pfiz­er is gun­ning for ap­proval for younger chil­dren ages 1 through 9. The com­pa­ny re­port­ed Mon­day that the FDA had grant­ed the com­pa­ny break­through ther­a­py sta­tus for this age group.
"De­spite the oc­cur­rence of in­va­sive serogroup B dis­ease in chil­dren ages 1 through 9 years, and the po­ten­tial life-al­ter­ing and long-term con­se­quences that may re­sult from this un­com­mon dis­ease, there is no MenB vac­cine li­censed in the U.S. for this age group," said Pfiz­er's vac­cines head Luis Jo­dar in a state­ment. "We look for­ward to work­ing close­ly with the FDA to­ward our goal to ex­tend the range of in­di­vid­u­als who may ben­e­fit from im­mu­niza­tion with Tru­men­ba."