The mRNA specialists at BioNTech have added another deep-pocket pharma giant to the fold.
Pfizer has stepped up with a $120 million cash commitment — covering an an uncertain mix of upfront cash, equity and near-term research support — to get the German biotech to focus its drug platform on seasonal and pandemic flu. And there's another $305 million on the line in potential milestone payouts if they can score marketable products.
Conceptually, mRNA is simple. Developers are adapting a natural system that dispatches instructions encoded in RNA that triggers the production of therapeutic proteins. Creating a game-changing platform tech that can orchestrate this process, and the manufacturing operations needed to produce it, is enormously complex, inspiring billions of dollars worth of investments in BioNTech, CureVac and Moderna from big players like Sanofi, Genentech and AstraZeneca.
And now Pfizer is jumping in, which is pushing the total invested in BioNtech so far well past the billion-dollar mark.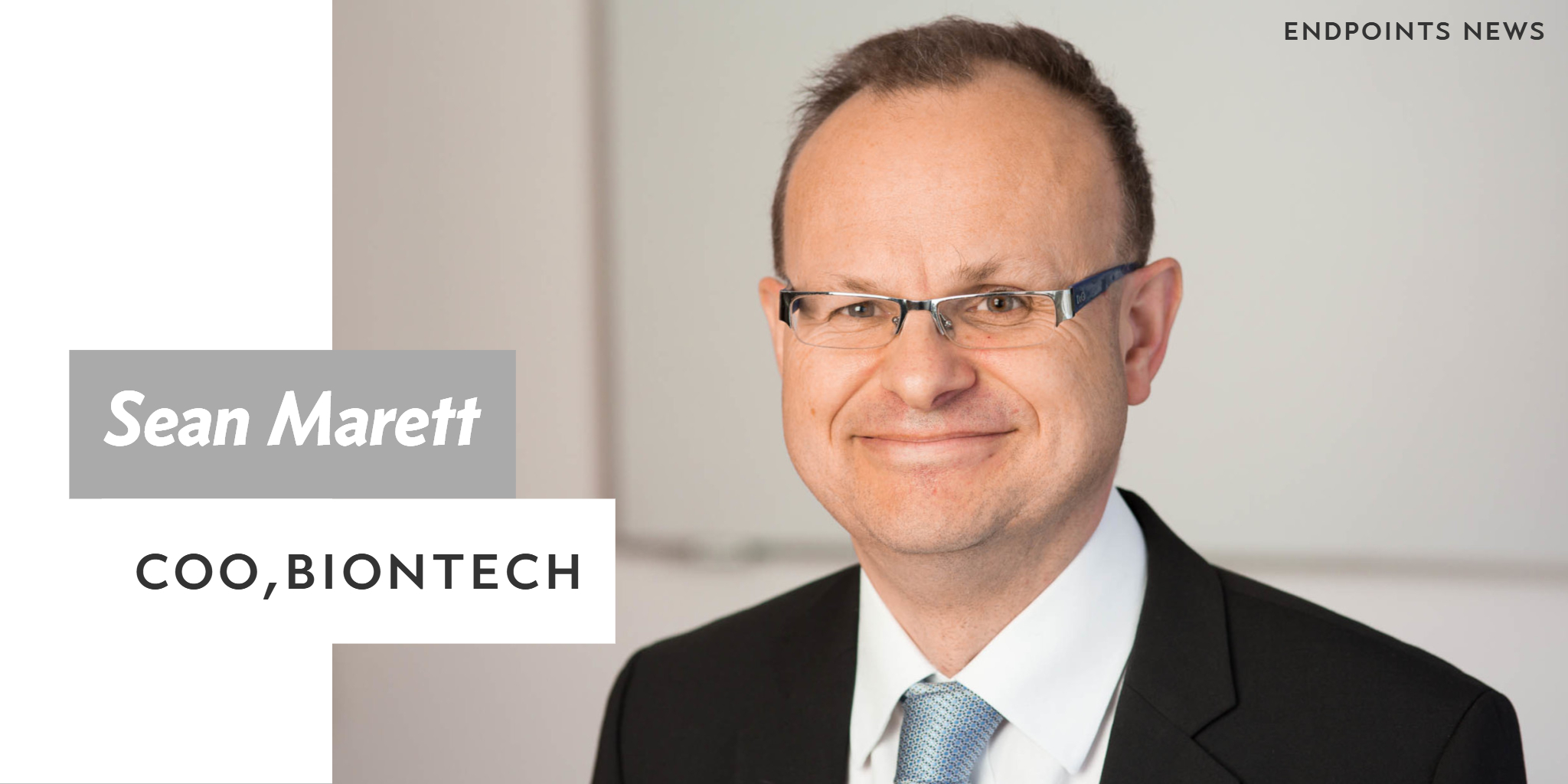 ---
BioNTech's pipeline is concentrated on oncology, with cancer vaccines partnered with Genentech as a central focus. And that's where they see a key advantage as researchers work with Pfizer on the flu.
"Some of the underlying mechanisms are the same," BioNTech COO Sean Marett tells me in his latest update. "We've been using some of that synergy in infectious diseases for awhile….You can target mRNA so that you get it to the immune cells of choice. We really do see that with our oncology process."
One of the key advantages of mRNA for flu vaccines is that it can eliminate the onerous and relatively expensive egg-based system used to order up huge batches of seasonal flu vaccines as the WHO makes its best guess about which viral strains are likely to cause the most trouble in the midst of flu season. And the same basic mRNA approach can be adapted from seasonal flu for use against sudden pandemics.
"Once the backbone is optimized for expression in the relevant setting, it's just a question of exchanging antigens," adds Marett. "In our experience with oncology vaccines, it's really quick. You need the sequence, the trick is that your backbone is optimized."
For any big player in vaccines, it's the kind of technology that could disrupt the entire vaccines field — if it works — and this is one area of mRNA where researchers feel they're on solid ground in searching for success. Not engaging with one of the leaders would leave them vulnerable to being cut out of the market.
---
The best place to read
Endpoints News

? In your inbox.

Comprehensive daily news report for those who discover, develop, and market drugs. Join 51,000+ biopharma pros who read Endpoints News by email every day.

Free Subscription
---
---
---