Pfiz­er to com­bine its off-patent drug unit with My­lan
Pfiz­er — My­lan's man­u­fac­tur­ing part­ner for its flag­ship EpiPen — is com­bin­ing its off-patent drug busi­ness with the gener­ic drug­mak­er, in a hair­cut de­signed to fo­cus on the health­i­er parts of its busi­ness.
The trans­ac­tion is ex­pect­ed to come in the form of a stock deal in which My­lan $MYL share­hold­ers would own a lit­tle more than 40% of the new en­ti­ty and Pfiz­er $PFE share­hold­ers the re­main­der. Pfiz­er is al­so slat­ed to re­ceive about $12 bil­lion in pro­ceeds from a new sale of debt.
The busi­ness, called Up­john, is based in Shang­hai (to fo­cus on emerg­ing mar­kets), and in­cludes prod­ucts that once gen­er­at­ed block­buster sales such as the cho­les­terol drug Lip­i­tor, the erec­tile dys­func­tion drug Vi­a­gra and the painkiller Lyri­ca.
The US gener­ics in­dus­try has suf­fered in re­cent years due to pric­ing pres­sure and com­pe­ti­tion from man­u­fac­tur­ers based in low-and-mid­dle-in­come coun­tries such as In­dia. Gener­ic drug mak­ers have been con­sol­i­dat­ing in the hope that economies of scale will steady the ship and al­low them to in­vest fur­ther in­to biosim­i­lars, which bring rich­er prof­its ver­sus their gar­den va­ri­ety gener­ic med­i­cine coun­ter­parts.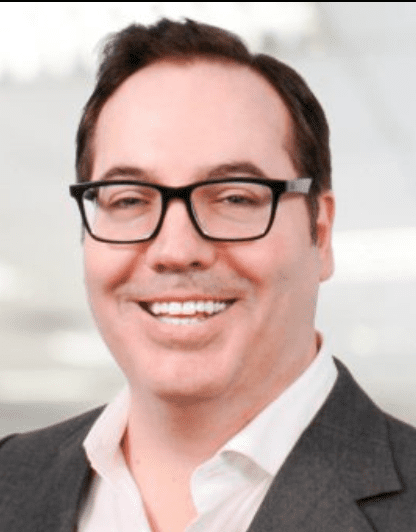 Ken Cac­cia­tore Cowen
Last year, In­dia's Au­robindo Phar­ma inked a deal to pur­chase parts of No­var­tis' $NVS gener­ic med­i­cine busi­ness for up to $1 bil­lion. Te­va $TE­VA — the world's largest gener­ic mak­er — bought Al­ler­gan's vast gener­ic busi­ness in a $40.5 bil­lion deal in 2015.
Will the deal fix My­lan's woes? No, said Cowen's Ken Cac­cia­tore in a note. For 2019, man­age­ment is an­tic­i­pat­ing ad­just­ed free cash flow to reach $1.9 bil­lion to $2.3 bil­lion — dra­mat­i­cal­ly low­er ver­sus 2018 — and es­sen­tial­ly the same as the 2015 lev­els, he point­ed out.
"(W)e have long felt that stand­alone My­lan was ab­solute­ly bro­ken…this de­te­ri­o­ra­tion of ad­just­ed free cash flow over the last few years has been de­spite a tremen­dous in­vest­ment ($15B+) to­ward both com­pa­ny and prod­uct ac­qui­si­tions," he wrote.
"(E)ven with the launch­es of Co­pax­one, Neu­las­ta, Ad­vair and oth­ers that should add $1B+ in 2019, these ap­provals are on­ly pro­vid­ing some re­lief, but are not al­ter­ing the sys­temic prob­lems in­her­ent with the gener­ic mod­el. Very rarely do we see such a sys­temic and wealth de­stroy­ing mess," he added.
The com­bined en­ti­ty is ex­pect­ed to gen­er­ate pro for­ma rev­enue of $19 to $20 bil­lion next year, the com­pa­nies said.
The Up­john/My­lan guid­ance is ac­tu­al­ly mod­est­ly low­er than what Cac­cia­tore had first pre­dict­ed. "This on­ly adds con­vic­tion to our orig­i­nal the­sis that this merg­er will solve noth­ing, and that the pres­sure and neg­a­tive view of the com­bi­na­tion will like­ly on­ly in­crease in­to the even­tu­al close," he wrote.
My­lan chief Heather Bresch is set to de­part to make room for Pfiz­er's Michael Goet­tler, the cur­rent group pres­i­dent of Up­john, who will take over as the com­bined com­pa­ny's CEO. Bresch in­vit­ed a storm of crit­i­cism in 2016 af­ter pric­ing a pair of EpiPen's for more than $600, up from the from $100 in 2007, when My­lan ac­quired the prod­uct. Un­der siege, the com­pa­ny even­tu­al­ly start­ed sell­ing its own gener­ic ver­sion at a 50% dis­count.
How­ev­er, oth­er mem­bers of the se­nior My­lan team will al­so stick around. Chair­man Robert Coury, will serve as ex­ec­u­tive chair­man of the new com­pa­ny and Ra­jiv Ma­lik, cur­rent My­lan Pres­i­dent, will re­main as pres­i­dent of the com­bined en­ti­ty.
"Many are ar­gu­ing that this new en­ti­ty will find it­self bet­ter po­si­tioned than stand­alone My­lan. We are not sure that is the right ques­tion, and we are now even more un­sure whether that state­ment is even ac­cu­rate giv­en…that the se­nior My­lan man­age­ment still ap­pears that they are firm­ly in con­trol," Cac­cia­tore said.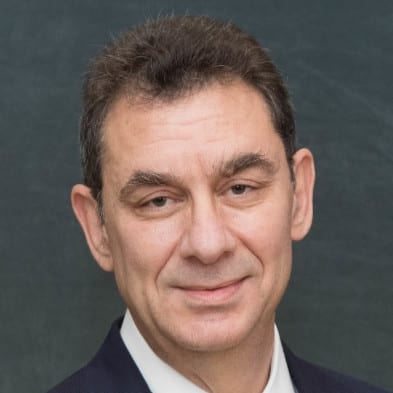 Al­bert Bourla
Pfiz­er, in re­cent months, has been try­ing to rein­vent it­self. Al­bert Bourla took over the reins of the com­pa­ny, af­ter his pre­de­ces­sor Ian Read spent some time away from M&A to fo­cus on the com­pa­ny's in­ter­nal pipeline — af­ter some of his bets went sour (re­mem­ber Medi­va­tion?) and gener­ic com­pe­ti­tion took a bite out of the com­pa­ny's once-biggest sell­ers. Bourla has since re­vert­ed to Pfiz­er's ag­gres­sive deal-mak­ing roots to re­vive growth by sharp­en­ing fo­cus on can­cer, heart and rare dis­eases.
In late De­cem­ber, Pfiz­er an­nounced plans to cre­ate a con­sumer health pow­er­house with GSK $GSK in the form of a joint ven­ture, and then spin it out. In May, the com­pa­ny agreed to pay up to $810 mil­lion to buy pri­vate Swiss biotech­nol­o­gy com­pa­ny Ther­a­chon for its ex­per­i­men­tal ther­a­py to treat dwarfism. Last month, Pfiz­er agreed to shell out $11.4 bil­lion for on­col­o­gy com­pa­ny Ar­ray Bio­phar­ma.
"We do not as­sume that tak­ing this ac­tion now fore­tells the suc­cess of PFE's new prod­ucts, but we al­so can­not dis­count that thought en­tire­ly. It is un­like­ly that this deal was a com­pet­i­tive sit­u­a­tion, since few com­pa­nies could have un­der­tak­en a sim­i­lar move, so it prob­a­bly could have been ex­e­cut­ed in 1-2 years just as eas­i­ly," Cowen's Steve Scala an­a­lysts wrote in a note.
"Whether PFE share­hold­ers wish to hold MYL stock is an­oth­er ques­tion, as they are un­like­ly to own PFE shares for Up­john. What ex­po­sure PFE Bio­phar­ma has to emerg­ing mar­kets is un­clear, but it clear­ly will no longer have an in­dus­try-lead­ing po­si­tion."
The Wall Street Jour­nal and lat­er Reuters over the week­end first re­port­ed the deal.
So­cial im­age: Pfiz­er, AP Im­ages