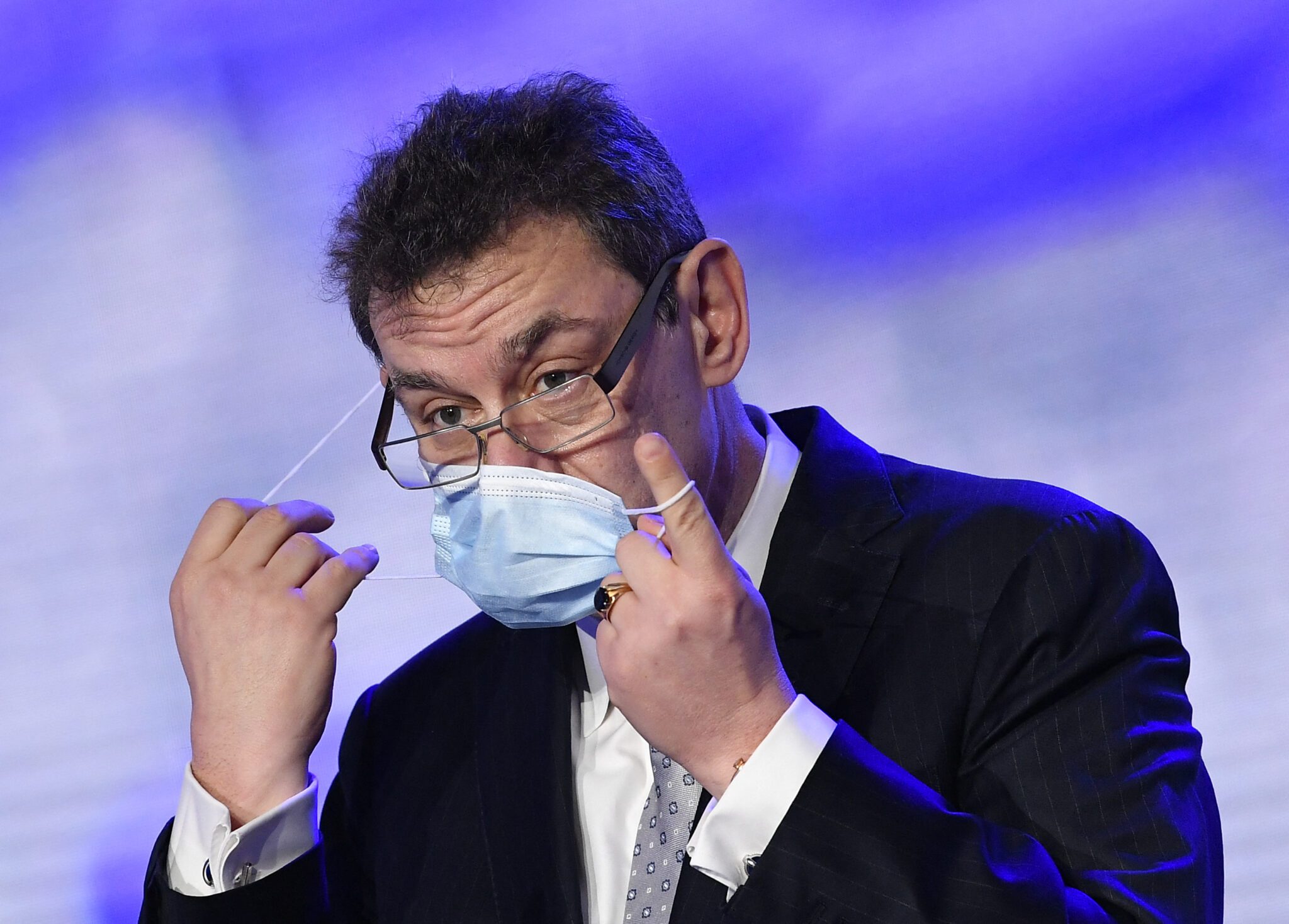 Albert Bourla, Pfizer CEO (John Thys, Pool/AFP via Getty Images)
Pfiz­er los­es close­ly watched court case on kick­backs and sub­si­diz­ing drugs
A New York dis­trict court on Thurs­day knocked back Pfiz­er's plan to sub­si­dize the cost of one of its rare dis­ease drugs for some Medicare ben­e­fi­cia­ries.
Pfiz­er had at­tempt­ed to con­vince the court that it should be able to help pa­tients over­come a fi­nan­cial bar­ri­er to ob­tain ap­pro­pri­ate­ly pre­scribed med­ica­tion they des­per­ate­ly need, which in this case was the com­pa­ny's rare dis­ease drug tafamidis, which comes with a $225,000 list price for a sin­gle year's sup­ply.
"While there may be an ad­min­is­tra­tive or leg­isla­tive rem­e­dy to the prob­lems Pfiz­er seeks to cor­rect here, the rem­e­dy does not lie with the Court," Mary Kay Vyskocil, a judge of the US Dis­trict Court for the South­ern Dis­trict of New York, wrote in her opin­ion. "Be­cause the stat­ed in­tent of the pay­ments Pfiz­er pro­pos­es here are to in­crease the num­ber of Medicare ben­e­fi­cia­ries who pur­chase the drug, the Court is un­able to is­sue the de­clara­to­ry judg­ment Pfiz­er seeks or to is­sue judg­ment in its fa­vor."
She al­so makes clear the law gov­ern­ing kick­backs pro­hibits know­ing­ly and will­ful­ly pro­vid­ing re­mu­ner­a­tion which is in­tend­ed to in­duce a pur­chase of med­ical treat­ments or ser­vices.
"While the statute is broad, that alone does not man­date that the Court must en­dorse a nar­row­er read­ing," Vyskocil wrote.
The case was close­ly watched as gov­ern­ment lawyers pre­vi­ous­ly warned of a "gold rush" of sim­i­lar sub­si­dies from bio­phar­ma com­pa­nies if the court had ruled in Pfiz­er's fa­vor.
Since 2005, OIG has al­ways been clear that where a drug­mak­er pro­vides fi­nan­cial help, there's a high risk for fraud and abuse, mean­ing the com­pa­nies could end up pay­ing peo­ple to take their drugs.
And Pfiz­er un­der­stands the sys­tem well. Back in 2018, the com­pa­ny agreed to pay $23.85 mil­lion to set­tle al­le­ga­tions that the com­pa­ny vi­o­lat­ed the False Claims Act by pay­ing kick­backs to Medicare pa­tients through a pur­port­ed­ly in­de­pen­dent char­i­ta­ble foun­da­tion.
Jen­nifer Michael, a mem­ber of the law firm Bass, Berry and Sims with a fo­cus on the an­ti-kick­back statute, told End­points News that the end re­sult is not sur­pris­ing, and the court was very clear that they were not go­ing to adopt Pfiz­er's in­ter­pre­ta­tion of the an­ti-kick­back statute. But she said the opin­ion left open some room for oth­er com­pa­nies to chal­lenge un­fa­vor­able HHS opin­ions in the fu­ture, al­though it's un­like­ly that man­u­fac­tur­ers would move for­ward with new co­pay as­sis­tance pro­grams as a re­sult of this opin­ion.