Pfiz­er nabs fast OK for a new front­line lung can­cer drug as phar­ma gi­ant shows off its new R&D strat­e­gy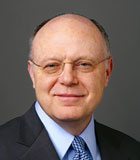 Ian Read
Pfiz­er CEO Ian Read got a lit­tle help from the FDA to­day in high­light­ing his re­cent pledge to re­ly on the late-stage pipeline for fu­ture rev­enue growth. The agency has stamped its ap­proval on da­comi­tinib, a ki­nase in­hibitor now head­ed for front­line du­ty against non-small cell lung can­cer.
The drug has a nar­row­ly de­fined role for cas­es in­volv­ing an EGFR ex­on 19 dele­tion or ex­on 21 L858R sub­sti­tu­tion mu­ta­tions. It will now be sold as Viz­im­pro.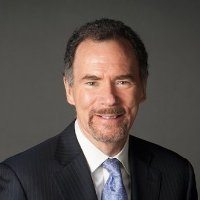 Mace Rothen­berg
In­ves­ti­ga­tors for the com­pa­ny fol­lowed a well un­der­stood path­way to a quick OK, forg­ing clear­ly pos­i­tive pro­gres­sion-free sur­vival da­ta in a tri­al called ARCHER 1050. The drug arm achieved a PFS of 14.7 months com­pared to the con­trol arm's 9.2 months.
The FDA — al­ways ready to move fast when the con­di­tions are right — hand­ed the on­col­o­gy team at Pfiz­er a pri­or­i­ty re­view, lop­ping 4 months off the re­view sched­ule and set­ting the phar­ma gi­ant on a path to a speedy mar­ket launch.
Read re­cent­ly used da­comi­tinib as a prime ex­am­ple of a sig­nif­i­cant late-stage pipeline that has per­suad­ed him to loosen his grip on the com­pa­ny check­book and start re­ly­ing more on the in­ter­nal work at Pfiz­er rather than part­ner­ing and M&A — a long­time strat­e­gy which has had mixed re­sults. If Read ac­tu­al­ly sticks with it, that's a sea change in the way the com­pa­ny views its role in the glob­al ecosys­tem.
Not all the KOLs aren't en­thu­si­as­tic about its fu­ture, though.
2nd gen EGFR TKI da­comi­tinib was ap­proved by @US_FDA yday for EGFR mut+ NSCLC. In crowd­ed land­scape where os­imer­tinib is bet­ter tol­er­at­ed, has longer PFS, & stronger CNS ac­tiv­i­ty, this won't bub­ble up as a lead­ing choice. #Re­mem­berNecitu­mum­ab #Yawnhttps://t.co/GvzESqe0py #LC­SM

— H. Jack West, MD (@Jack­West­MD) Sep­tem­ber 28, 2018
"Pfiz­er now has two med­i­cines that can tack­le three dif­fer­ent forms of mu­ta­tion-dri­ven lung can­cer: Xalko­ri for pa­tients with ALK-pos­i­tive or ROS1-pos­i­tive non-small cell lung can­cer and Viz­im­pro for pa­tients with EGFR-mu­tat­ed non-small cell lung can­cer," said Mace Rothen­berg, Pfiz­er's chief de­vel­op­ment of­fi­cer for on­col­o­gy.
The tal­ly for nov­el drug ap­provals at the FDA now sits at 40, not far be­hind the record for last year, with a full quar­ter to break new ground at the FDA.