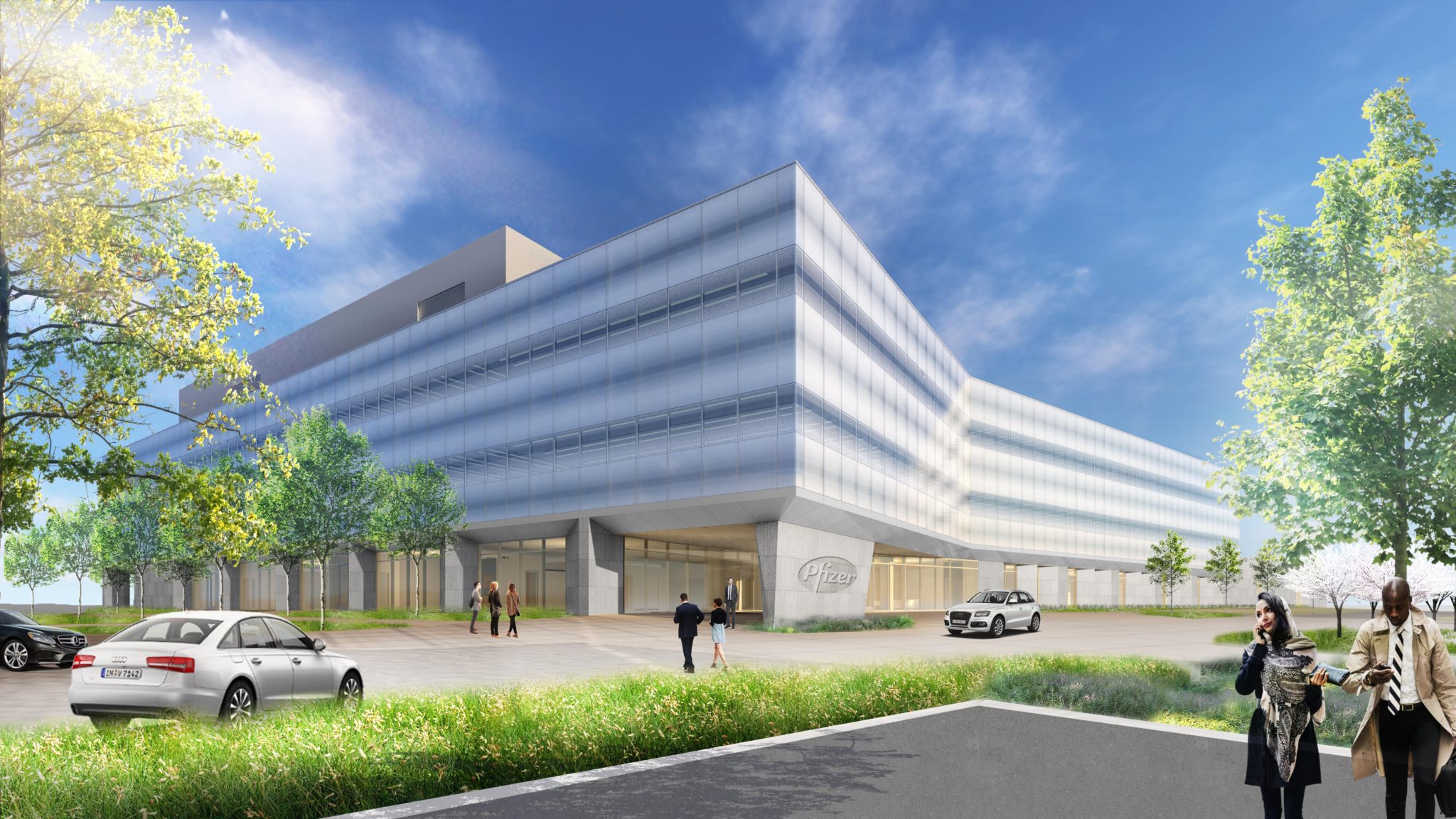 Pfiz­er preps new hires as it be­gins build­ing a $200M R&D cam­pus
Pfiz­er will be hir­ing around 80 new staffers for its new R&D cam­pus now un­der con­struc­tion — and this one is far from the two big hubs in the Bay Area and Boston/Cam­bridge that have proved so at­trac­tive to Big Phar­ma and biotech alike.
Pfiz­er $PFE will be bring­ing to­geth­er 450 R&D staffers and adding its new ros­ter in Chester­field, MO — a St. Louis sub­urb — once they com­plete work on the $200 mil­lion project now un­der­way. They'll be work­ing on new drugs that fig­ure promi­nent­ly on core fields in Pfiz­er's pipeline: on­col­o­gy, rare dis­ease, in­ter­nal med­i­cine, in­flam­ma­tion & im­munol­o­gy, and vac­cines, in­clud­ing biosim­i­lars, which Pfiz­er has been fo­cus­ing on since its Hos­pi­ra buy­out. And you can look for new work on man­u­fac­tur­ing process­es and dosage forms.
The open of­fice plan, all the rage in new bio­phar­ma fa­cil­i­ties, is be­ing adopt­ed here as the phar­ma gi­ant al­so adds a sub­stan­tial amount of new lab space.
The fa­cil­i­ty will be­come the new home to hun­dreds of work­ers scat­tered around the re­gion, in­clud­ing some oc­cu­py­ing rental space in Mon­san­to's re­search cen­ter. Pfiz­er out­lined its build­ing plans last fall.
The new con­struc­tion plans fit in­to a trend that's been see­ing big play­ers like Mer­ck, As­traZeneca, Pfiz­er and oth­ers mi­grat­ing to big cam­pus­es. But this move falls well out­side the ge­og­ra­phy that has dom­i­nat­ed these moves for the past decade.
---
Im­age: ren­der­ing of Pfiz­er R&D fa­cil­i­ty site in Chester­field, MO