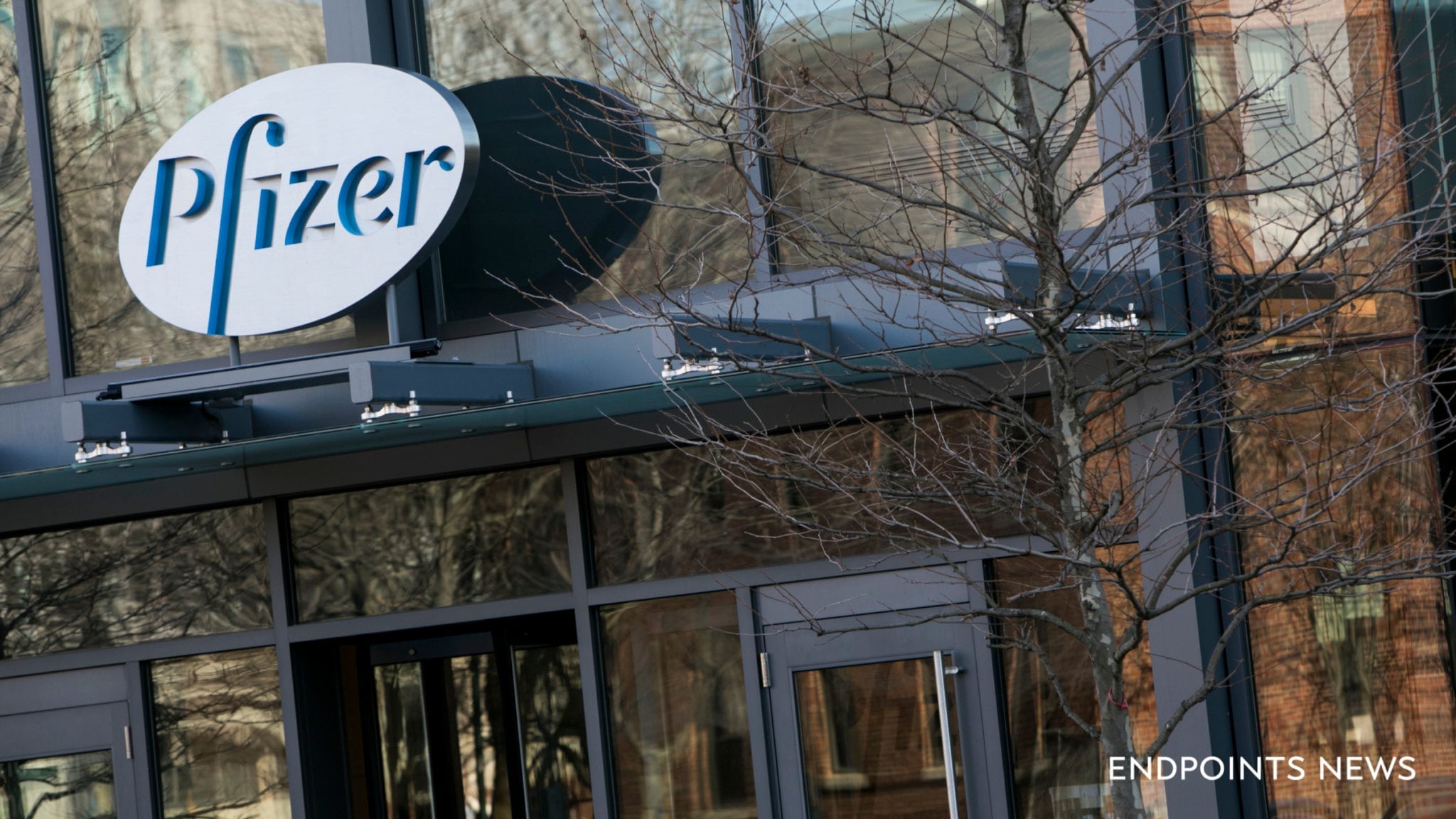 Pfiz­er racks up its third can­cer drug OK in 2 months, but is it enough to re­place reg­u­lar price hikes?
Pfiz­er has notched an­oth­er win for the late-stage drug pipeline, scor­ing an ac­cel­er­at­ed FDA ap­proval for lor­la­tinib, now head­ed for the mar­ket as Lor­bre­na.
The drug is an ALK/ROS1 TKI for metasta­t­ic non-small cell lung can­cer — the lat­est in a line of these drugs — now ap­proved as a sec­ond-line treat­ment for pa­tients who have failed crizo­tinib and at least one oth­er ALK in­hibitor. And you can be sure that Pfiz­er didn't pass on the chance of boast­ing about its third can­cer drug OK in the past 2 months, fol­low­ing ap­provals for its PARP ta­la­zoparib and da­comi­tinib.
There's a lot about this drug that il­lus­trates the cur­rent state of can­cer drug de­vel­op­ment. Pfiz­er picked up an ac­cel­er­at­ed OK on pos­i­tive Phase I/II da­ta that will need to be borne out by piv­otal re­sults. Reg­u­la­tors were hap­py to pro­vide a fast green light for a drug that fits in the treat­ment spec­trum in the wake of a fail­ure on alec­tinib, briga­tinib or cer­i­tinib.
The key da­ta points from their Phase II post­ed a year ago:
In ALK-pos­i­tive treat­ment-naïve pa­tients, the over­all re­sponse rate was 90%. The in­tracra­nial ORR (IC-ORR) was 75%.
For ALK-pos­i­tive pa­tients pre­vi­ous­ly treat­ed with Xalko­ri (crizo­tinib) with or with­out chemother­a­py: ORR was 69%, the IC-ORR was 68%.
In ALK-pos­i­tive pa­tients pre­vi­ous­ly treat­ed with a non-crizo­tinib ALK in­hibitor with or with­out chemother­a­py: ORR was 33%.
ALK-pos­i­tive pre­vi­ous­ly treat­ed with two or three pri­or ALK in­hibitors with or with­out chemother­a­py: ORR was 39%.
ROS1-pos­i­tive re­gard­less of pri­or treat­ment: ORR was 36%.
ALK-pos­i­tive lung can­cer cov­ers about a 5% slice of the over­all mar­ket, lim­it­ing the up­side for Pfiz­er. But with the change of the guard un­der­way at Pfiz­er's C-suite, the phar­ma gi­ant in­sists it can re­ly on its late-stage pipeline to de­liv­er the added rev­enue it needs to please Wall Street. And that fol­lowed their de­ci­sion to back off price hikes for H2.
Or is that just win­dow dress­ing for the gi­ant phar­ma op­er­a­tor known for an ag­gres­sive M&A strat­e­gy to beef up its port­fo­lio?
"I ex­pect our ap­proach by the end of year will be, what I would char­ac­ter­ize as busi­ness as nor­mal," CEO Ian Read told an­a­lysts about their 2019 pric­ing strat­e­gy. And that has been wide­ly in­ter­pret­ed as mean­ing more price hikes ahead.
Pfiz­er field­ed the first TKI for ALK-pos­i­tive cas­es, Xalko­ri, 7 years ago. But it's been a big tar­get for ri­vals. No­var­tis' Zyka­dia picked up an FDA ap­proval to chal­lenge Xalko­ri in front­line ALK-pos­i­tive lung can­cer in mid-2017. And Roche's Ale­cen­sa came along soon af­ter.
The game plan now is to fight back for its share of the fran­chise, with the FDA's break­through drug des­ig­na­tion to help back up their cam­paign. And Pfiz­er wants to move as quick­ly as pos­si­ble in­to front­line use for lor­la­tinib, ex­pand­ing its po­ten­tial.
"The last decade has wit­nessed dra­mat­ic im­prove­ments in the treat­ment of metasta­t­ic ALK-pos­i­tive non-small cell lung can­cer due to ear­li­er gen­er­a­tion ALK bio­mark­er-dri­ven ther­a­pies. Yet al­most all pa­tients still re­lapse due to drug re­sis­tance, with a large pro­por­tion of pa­tients de­vel­op­ing new or wors­en­ing brain metas­tases," said Al­ice Shaw, a pro­fes­sor at Har­vard Med­ical School and di­rec­tor of the Cen­ter for Tho­racic Can­cers at Mass­a­chu­setts Gen­er­al Hos­pi­tal.