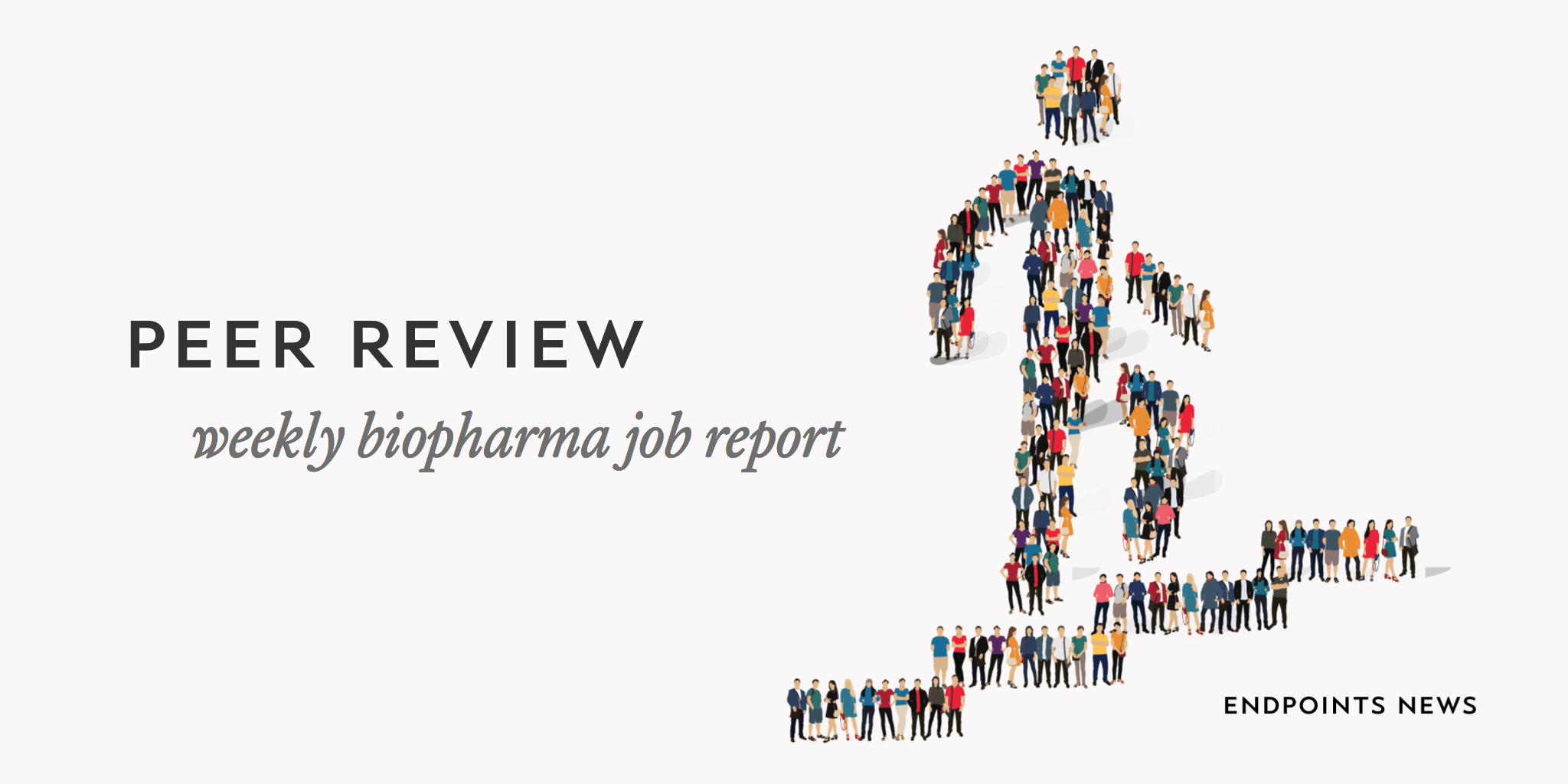 Pfiz­er reshuf­fles top ranks with Al­bert Bourla as COO; In­tra-cel­lu­lar nabs No­var­tis vet An­drew Satlin as CMO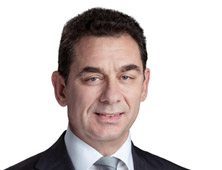 Al­bert Bourla
→ Pfiz­er has pro­mot­ed its In­no­v­a­tive Health chief Al­bert Bourla to the new role of chief op­er­at­ing of­fi­cer, where he's been giv­en a spe­cial man­date to over­see the day-to-day ac­tiv­i­ty around prod­uct de­vel­op­ment, sales and strat­e­gy. This has been in­ter­pret­ed as CEO Ian Read's way of anoint­ing his suc­ces­sor, al­though that is far from cer­tain. The move, which be­comes of­fi­cial on Jan­u­ary 1, trig­gered a reshuf­fle in the top ranks at Pfiz­er. John Young, who heads Pfiz­er Es­sen­tial Health, takes Bourla's old job, while An­gela Hwang suc­ceeds Young.
→ New York-based In­tra-Cel­lu­lar Ther­a­pies has brought on An­drew Satlin as chief med­ical of­fi­cer. The biotech spe­cial­iz­ing in cen­tral ner­vous sys­tem dis­or­ders man­aged to raise $150 mil­lion ear­ly Oc­to­ber part­ly to fund the pre-launch and com­mer­cial ac­tiv­i­ties for lu­mate­per­one, their lead drug in schiz­o­phre­nia, claim­ing that safe­ty con­cerns brought up in March have been cleared. That's great tim­ing for Satlin to join, they say, as the No­var­tis vet brings in­sight from be­ing the glob­al head of med­i­cine cre­ation strat­e­gy, neu­rol­o­gy busi­ness group at Ei­sai.
→ Dual Flag­ship Pi­o­neer­ing and Alex­ion vet Je­re­my Spring­horn has tak­en on the chief busi­ness of­fi­cer role at Cam­bridge, MA based Sy­ros Ther­a­peu­tics. As one of the in­ven­tors of Soliris, Sp­ing­horn will be re­spon­si­ble for busi­ness de­vel­op­ment and strate­gic plan­ning across the biotech's $SYRS wide-ranged pipeline.
→ Macro­Gen­ics $MGNX, the biotech de­vel­op­ing mon­o­clon­al an­ti­body-based ther­a­peu­tics that just out-li­censed a PD-1 check­point drug to In­cyte, has named J&J re­tiree Jay Siegel to its board of di­rec­tors. Siegel spent the first two decades of his ca­reer as a reg­u­la­tor with the FDA's Cen­ter for Bi­o­log­ics Eval­u­a­tion and Re­search be­fore join­ing the Big Phar­ma in 2003, even­tu­al­ly tak­ing up R&D and reg­u­la­to­ry af­fairs roles.
→ In a boost to their con­sult­ing prac­tice, con­tract re­search or­ga­ni­za­tion Parex­el has re­cruit­ed three reg­u­la­to­ry/drug de­vel­op­ment staffers as their new vice pres­i­dents: Robert Is­er, VP of reg­u­la­to­ry con­sult­ing ser­vice; Bob (Bhard­waj) De­sai, VP of con­sult­ing, tech­ni­cal (on­col­o­gy); and Chang Lee, VP of con­sult­ing, APAC. To­geth­er, the trio brings ex­pe­ri­ence from the FDA and in­dus­try gi­ants such Pfiz­er and Ab­b­Vie — key sell­ing points as the CRO tries to prove it has much to of­fer out­side the lab.
→ Bay­er's $BAYN head of con­sumer health Er­i­ca Mann is de­part­ing next March, and the com­pa­ny has tapped a long­time Nestlé ex­ec­u­tive to fill her shoes. Heiko Schip­per, who led the in­fant nu­tri­tion di­vi­sion while serv­ing as deputy ex­ec­u­tive vice pres­i­dent of Nestlé, will al­so join Bay­er's board of man­age­ment.
→ Tony de Fougerolles, for­mer­ly chief sci­en­tif­ic of­fi­cer at Abl­ynx, is the new CEO of Ox­ford, UK-based Evox Ther­a­peu­tics. He takes over from co-founder Per Lundin, who will now fo­cus on be­ing COO. The young biotech aims to cre­ate a plat­form tech­nol­o­gy uti­liz­ing ex­o­somes — "foun­da­tion­al trans­porters in the hu­man body" — to cre­ate bio­ther­a­peu­tics, and fig­ures it could use some help from de Fougerolles, who has al­so helped ad­vance pipelines for Mod­er­na and Al­ny­lam.
→ Eu­gene Kennedy has been pro­mot­ed from VP of clin­i­cal and med­ical af­fairs to chief med­ical of­fi­cer at NewLink Ge­net­ics $NLNK, the biotech best known for its IDO in­hibitor that has gar­nered (though some­times lost) in­ter­est from big part­ners. His new role is an ex­pan­sion of his pre­vi­ous job, in­volv­ing the start of en­roll­ment in­to NewLink's piv­otal tri­al of in­dox­i­mod com­bos for ad­vanced melanoma.
→ The small crew at Mus­tang Bio has found a new mem­ber in Bri­an Achen­bach, their new VP of fi­nance and cor­po­rate con­troller who will as­sume re­spon­si­bil­i­ties pre­vi­ous­ly held by in­ter­im CFO David Horin. His fi­nance and ac­count­ing ex­per­tise, last ex­er­cised at Ameri­gen af­ter stints at Con­va­Tec and My­lan, will be need­ed as the tiny biotech tries to tack­le gi­ants in the CAR-T field.
→ Bris­tol-My­ers Squibb's Mike Burgess is leav­ing Big Phar­ma be­hind and be­com­ing pres­i­dent of re­search and de­vel­op­ment at Cana­da's Turn­stone Bi­o­log­ics, where he will lead all R&D ac­tiv­i­ties. The role builds up­on Burgess' ex­pe­ri­ence at BMS head­ing trans­la­tion­al re­search and can­cer de­vel­op­ment, af­ter stints at Roche and Eli Lil­ly. In a state­ment, Burgess ex­pressed con­fi­dence in the on­colyt­ic con­tender's two-in-one can­cer vac­cine, which got a boost from Ab­b­Vie just last month: "Turn­stone Bi­o­log­ics is unique­ly po­si­tioned to de­liv­er break­through vi­ral-based im­munother­a­pies for pa­tients with can­cer. … I look for­ward to work­ing close­ly with Turn­stone's ex­pe­ri­enced team and founders, who are dri­ven by sci­ence and in­no­va­tion, to bring these break­through med­i­cines to pa­tients."
→ The Med­i­cines Com­pa­ny $MD­CO has brought Pfiz­er vet Geno Ger­mano on­to its board. Ger­mano most re­cent­ly was pres­i­dent of In­trex­on but left af­ter a short stint. Chair­man Fredric Es­hel­man, mean­while, is be­ing bumped up to ex­ec­u­tive chair­man.
→ CRISPR Ther­a­peu­tics an­nounced that Michael Tom­sicek, for­mer­ly of med­ical im­plant man­u­fac­tur­er Abio­med and Mer­ck-ac­quired phar­ma Cu­bist, will be­come its CFO. The news came on the same day the Swiss gene edit­ing com­pa­ny $CR­SP said it will team up with Cure­Vac to de­vel­op im­proved Cas9 mR­NA con­structs for in vi­vo gene edit­ing, to­geth­er with its joint ven­ture Case­bia.