Pfiz­er says its JAK drug topped Dupix­ent in a head-to-head eczema test — but you'll have to wait on the da­ta
Just a few hours af­ter Sanofi and Re­gen­eron un­veiled a new slate of da­ta for Dupix­ent in chil­dren with eczema, Pfiz­er re­leased its own re­sults for a JAK chal­lenger. And they come from the first such tri­al show­ing a di­rect head-to-head com­par­i­son be­tween the two.
The New York-based drug gi­ant un­corked topline da­ta from a Phase III study pit­ting its abroc­i­tinib against Dupix­ent, say­ing the ex­per­i­men­tal drug notched su­pe­ri­or­i­ty over the block­buster in mod­er­ate to se­vere atopic der­mati­tis. Abroc­i­tinib met both pri­ma­ry end­points, Pfiz­er said, with a high­er pro­por­tion of pa­tients achiev­ing at least a four-point im­prove­ment over base­line in an itch­i­ness scale and at least 90% im­prove­ment on an eczema in­dex.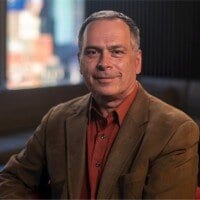 Michael Cor­bo
"The re­sults from our first for­mal head-to-head tri­al for abroc­i­tinib il­lus­trate its po­ten­tial for mean­ing­ful symp­tom re­lief for pa­tients," said Pfiz­er in­flam­ma­tion and im­munol­o­gy chief Michael Cor­bo in a state­ment. "We're pleased that the study find­ings show the po­ten­tial im­pact abroc­i­tinib could have to help peo­ple liv­ing with mod­er­ate to se­vere atopic der­mati­tis in re­duc­ing their itch sig­nif­i­cant­ly and in achiev­ing near com­plete skin clear­ance."
Pfiz­er did not re­lease any p-val­ues in the up­date, and added the com­pa­ny will share the da­ta with the FDA "at the ap­pro­pri­ate time."
Pfiz­er has been re­leas­ing da­ta for abroc­i­tinib, its next-gen fol­low-up on Xel­janz, in a steady flow over the past few years, po­si­tion­ing the pro­gram as a com­peti­tor to Re­gen­eron and Sanofi's block­buster. Re­searchers have com­plet­ed at least five Phase III stud­ies eval­u­at­ing abroc­i­tinib, com­par­ing the can­di­date on var­i­ous mea­sures against place­bo, such as low­er­ing the rate of flare-ups and com­mon eczema scales.
But Mon­day's re­sults mark the first time Pfiz­er has giv­en a peek at di­rect head-to-head, piv­otal re­sults be­tween its pro­gram and Dupix­ent, though the two have been mea­sured in ex­plorato­ry end­points in pre­vi­ous stud­ies.
In the study, pa­tients were ran­dom­ized to re­ceive ei­ther 200 mg of oral abroc­i­tinib once a day, or a 300 mg in­jec­tion of Dupix­ent every oth­er week af­ter a 600 mg in­duc­tion dose. Re­searchers re­port­ed for abroc­i­tinib at least a 4-point im­prove­ment in the sever­i­ty of Peak Pru­ri­tus Nu­mer­i­cal Rat­ing Scale (PP-NRS4) from base­line at week 2 and at least a 90% im­prove­ment in the Eczema Area and Sever­i­ty In­dex (EASI)-90 from base­line at week 4.
Re­gard­ing safe­ty, al­ways un­der the spot­light when it comes to the JAK class, Pfiz­er said a larg­er per­cent­age of pa­tients tak­ing abroc­i­tinib saw side ef­fects com­pared to Dupix­ent, but not­ed se­ri­ous and se­vere side ef­fect rates were sim­i­lar in both arms. Two deaths oc­curred in the abroc­i­tinib arm but were deemed un­re­lat­ed to treat­ment — one pa­tient died due to Covid-19, and an­oth­er due to an in­tracra­nial he­m­or­rhage and car­diores­pi­ra­to­ry ar­rest.
The pub­lic will have to wait for ex­act safe­ty fig­ures, but such con­cerns for abroc­i­tinib and oth­er oral JAK in­hibitors are noth­ing new. Pre­vi­ous stud­ies for abroc­i­tinib have shown platelet counts drop­ping 26% for the 200 mg dose com­pared with es­sen­tial­ly no re­duc­tion on place­bo, though they even­tu­al­ly re­turned to nor­mal. Some an­a­lysts have spec­u­lat­ed the drug — or any oth­er JAK, for that mat­ter — may nev­er be con­sid­ered safe enough to tru­ly chal­lenge Dupix­ent on the mar­ket.
Reg­u­la­tors have not weighed in much, but have con­tin­u­al­ly pushed back the PDU­FA dates for mul­ti­ple JAK drugs in eczema, in­clud­ing abroc­i­tinib, Eli Lil­ly's Olu­mi­ant and Ab­b­Vie's Rin­voq. Olu­mi­ant and Rin­voq both sport black box warn­ings af­ter win­ning ap­provals for rheuma­toid arthri­tis. Pfiz­er has been down this road be­fore as well with an­oth­er JAK in­hibitor in Xel­janz, which reg­u­la­tors said ne­ces­si­tat­ed a warn­ing back in 2019.