Pfiz­er spins off drug or­phans in­to a PhI­II-ready start­up backed by Bain to the tune of $103M
Like a lot of Big Phar­ma com­pa­nies with a big pipeline, Pfiz­er can't de­vel­op all the drugs it has. So what do you do with the good drugs that still can't make the cut?
In Pfiz­er's case, you spin a line­up of your best, fur­thest ad­vanced ex­per­i­men­tal meds in­to a new com­pa­ny, while look­ing to add more when the time is ripe.
Lara Sul­li­van, an R&D strat­e­gy ex­ec, has gained the com­pa­ny's sup­port to split off from the phar­ma gi­ant with four of its clin­i­cal-stage or­phans, cre­at­ing a new com­pa­ny called Spring­Works Ther­a­peu­tics. And with con­sid­er­able help from two big Bain funds, they're start­ing out with a mega-round of $103 mil­lion for the Se­ries A.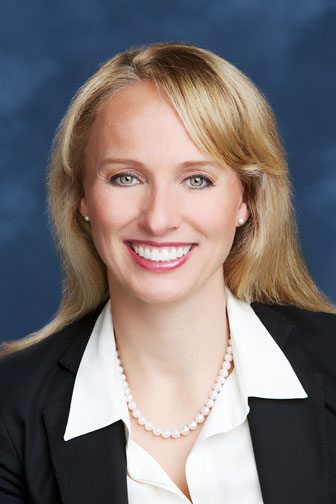 Lara Sul­li­van
Sul­li­van, the new­ly un­veiled pres­i­dent of Spring­Works, says she gained con­sid­er­able sup­port for this new ven­ture from Pfiz­er's chief med­ical of­fi­cer Fre­da Lewis-Hall, who is tak­ing a board spot on Spring­Works to help over­see the fu­ture of these drugs, with Pfiz­er lend­ing its fi­nan­cial sup­port along­side Bain Cap­i­tal Life Sci­ences, Bain Cap­i­tal Dou­ble Im­pact, Or­bimed and LifeArc.
It's no easy task grab­bing four drugs out of the pipeline at a glob­al op­er­a­tion like Pfiz­er, even if they haven't made the cut on R&D fund­ing.
"I've got a cou­ple of more gray hairs than I did a few years ago," Sul­li­van tells me, when she got start­ed pur­su­ing this project. Lewis-Hall helped cham­pi­on the ef­fort, and then they built sup­port among the com­pa­ny's lawyers, ac­coun­tants and sci­en­tists, who are on­ly too aware that even in a top 10 R&D out­fit like Pfiz­er there are far more de­vel­op­ment projects than mon­ey to fund the work.
Sul­li­van tells me they're still grow­ing the staff, but the top po­si­tions are oc­cu­pied by some high-pro­file fig­ures in the in­dus­try — from Chair­man Dan Lynch, to Bain Cap­i­tal Dou­ble Im­pact's De­val Patrick, the for­mer gov­er­nor of Mass­a­chu­setts, on the board. Stephen Squin­to, a co-founder and for­mer R&D chief of Alex­ion — now a ven­ture part­ner at Or­biMed — is step­ping in as act­ing head of re­search at the up­start. Jeff Schwartz, a gen­er­al part­ner at Bain's re­cent­ly cre­at­ed life sci­ences group along­side Adam Kop­pel, is al­so tak­ing a spot on the board.
Spring­Works is a di­rect out­growth of an in­creas­ing­ly com­mon strat­e­gy that is find­ing an abun­dance of deep-pock­et play­ers — in­clud­ing some ma­jor out­fits that are new to the game — who are ready to gam­ble hun­dreds of mil­lions of dol­lars on drug R&D.
Just like Vivek Ra­maswamy, who's built a grow­ing biotech en­ter­prise with mul­ti­ple ten­ta­cles around Roivant Sci­ences with the castoffs to be found in Big Phar­ma, Whar­ton grad Sul­li­van found a way to jump­start a ma­ture biotech with a pipeline of ad­vanced as­sets with hu­man da­ta. And with a slate of new CEOs tak­ing over ma­jor R&D shops, shift­ing fo­cus and re­al­lo­cat­ing funds, this is one trend that seems to be gain­ing mo­men­tum.
It doesn't stop here, ei­ther, for Spring­Works. Sul­li­van and her team are work­ing with Pfiz­er and oth­ers in the in­dus­try and acad­e­mia to find more clin­i­cal-stage drugs they can add to the pipeline to grow the com­pa­ny even fur­ther.
Spring­Works has plen­ty on its plate to get start­ed. Pfiz­er, like most of the ma­jor phar­ma com­pa­nies, tends to stick to its late-stage pipeline when they talk up R&D, so these drugs have been fly­ing large­ly un­der the radar.
The lead drug is nirogace­s­tat (PF-03084014), a gam­ma-sec­re­tase in­hibitor which will be moved in­to Phase III now for rare cas­es of desmoid tu­mors, a slow-grow­ing non-metasta­t­ic tu­mor of con­nec­tive tis­sue cells, which can cause se­vere mor­bid­i­ty, pain and loss of func­tion.
There's a MEK 1/2 in­hibitor, PF-0325901, for the ge­net­ic dis­or­der NF1, one of three ge­net­ic con­di­tions known as neu­rofi­bro­mato­sis. It's been through Phase I/II and will now head in­to a piv­otal tri­al.
An­oth­er rare con­di­tion, hered­i­tary xe­ro­cy­to­sis — char­ac­ter­ized by de­hy­drat­ed red blood cells — will be tar­get­ed by sen­i­capoc (PF-05416266).
An FAAH in­hibitor (PF-0445784) is be­ing de­vel­oped for post-trau­mat­ic stress dis­or­der.
To get in­to the Spring­Works pipeline, the drugs had to pass two fa­mil­iar chal­lenges in the biotech world: Was it tar­get­ing a dis­ease where there are no good drugs to choose from? And was there enough hard sci­ence to back up their po­ten­tial in mak­ing the grade with piv­otal da­ta?
Based on their work at Pfiz­er so far, there are plen­ty more like this out there.
"We an­tic­i­pate there will be plen­ty of more com­pounds," says Sul­li­van.
At this stage, there's no telling ex­act­ly how long the $103 mil­lion will last, though they ex­pect at a min­i­mum to get through the late-stage work on mid-stage proof-of-con­cept stud­ies on the 4. The com­pa­ny has a set of big names be­hind it, but the staff is still un­der 10, though grow­ing fast.