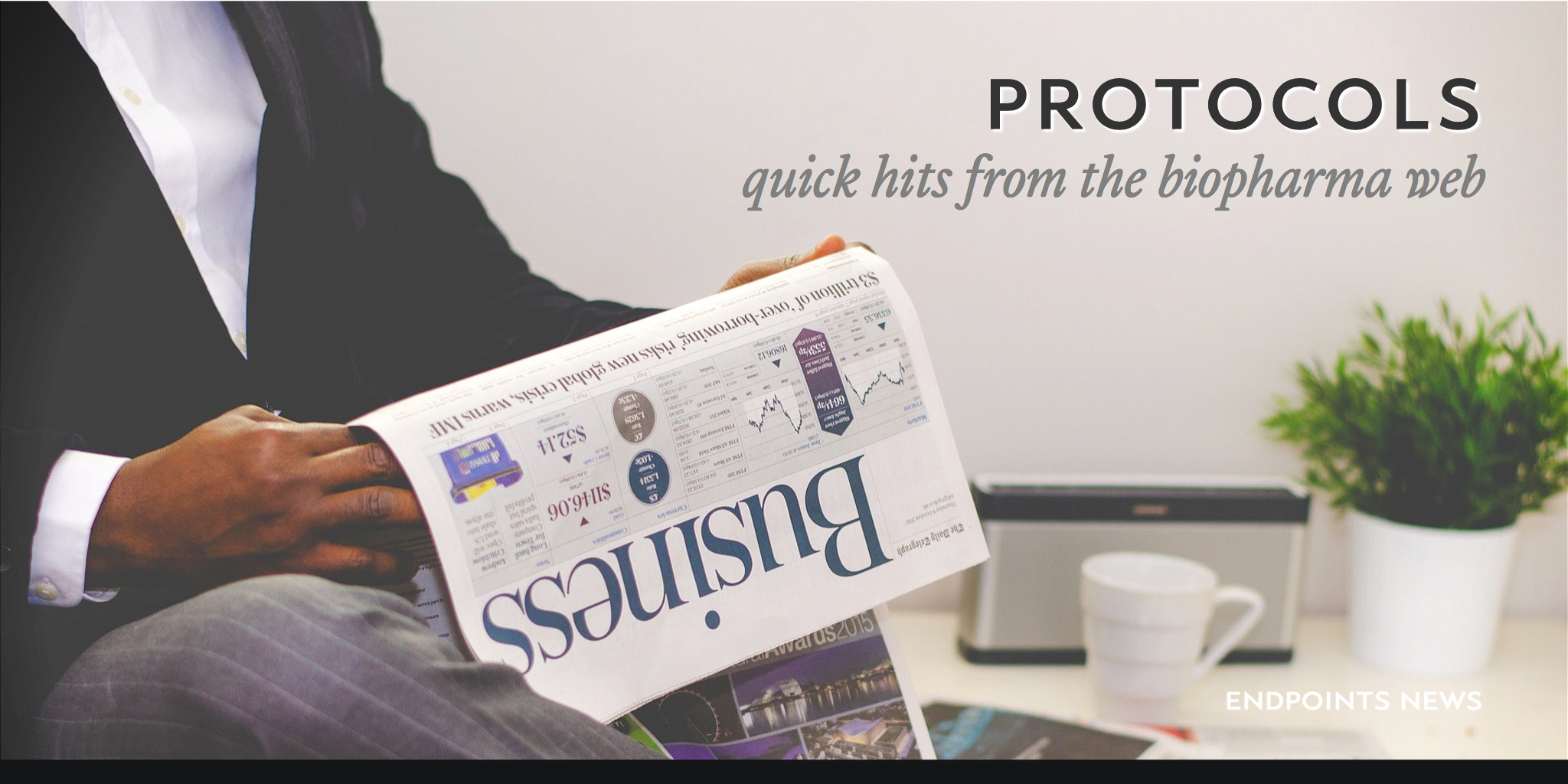 Pfiz­er stokes ru­mor mill with plan to raise $5B in debt; Lil­ly's CGRP Em­gal­i­ty wins speedy re­view for clus­ter headaches
→ Pfiz­er $PFE is rais­ing $5 bil­lion in debt, and in this heat­ed M&A en­vi­ron­ment, there's quite a bit of buzz about what the mon­ey will be spent on. For the record, their state­ment says it will be used for gen­er­al cor­po­rate us­es plus debt re­struc­tur­ing. But that won't stop the ru­mors on Twit­ter.
→ Lil­ly's $LLY mi­graine drug is up for an­oth­er ap­proval. The treat­ment Em­gal­i­ty — one of the crop of re­cent­ly ap­proved CGRP in­hibitors used for mi­graine pre­ven­tion — has been grant­ed pri­or­i­ty re­view by the FDA to pre­vent episod­ic clus­ter headaches in adults. The un­der-rec­og­nized and of­ten mis­di­ag­nosed dis­or­der has no FDA-ap­proved pre­ven­ta­tive treat­ments so far.
→ Eras­ca, which is har­ness­ing its ar­ti­fi­cial in­tel­li­gence drug dis­cov­ery plat­form to fight can­cer, has closed an ex­pand­ed Se­ries A rais­ing a to­tal of $64 mil­lion. Pro­ceeds will sup­port the com­pa­ny's ef­forts to in-li­cense new in­ves­ti­ga­tion­al com­pounds and ac­cel­er­ate the build­out of its AI plat­form for a "new gen­er­a­tion of on­col­o­gy drugs de­signed to not just treat, but ac­tu­al­ly cure, can­cer." New in­vestors in the the round in­clud­ed ARCH Ven­ture Part­ners, An­dreessen Horowitz, Re­neo Cap­i­tal, and oth­er in­vestors. "Be­cause can­cer is such a for­mi­da­ble foe, we are com­mit­ted to lever­ag­ing all avail­able tools to beat it, in­clud­ing sup­ple­ment­ing our in-house ef­forts with both ex­ter­nal in­no­va­tion and in sil­i­co ap­proach­es like ma­chine learn­ing," said Eras­ca chief Jonathan Lim in a state­ment.
---
With con­tri­bu­tion from John Car­roll