Phase­Bio de­tails dol­lars in As­traZeneca deal as it rolls out a plan for $86M-plus IPO
It turns out the $34 mil­lion Se­ries D Phase­Bio an­nounced just days ago was a pre­lude to a big­ger sto­ry: With its new­ly honed or­phan dis­ease-fo­cused strat­e­gy, the biotech is an­gling for an IPO worth at least $86 mil­lion.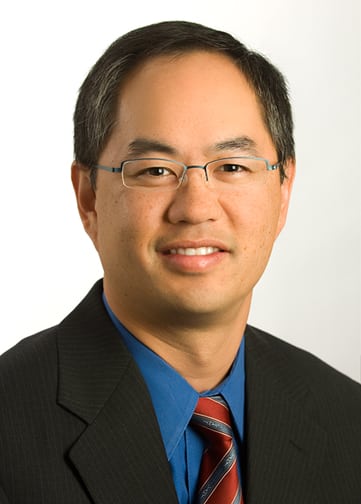 Jonathan Mow
The main draw re­mains PB2452, a re­ver­sal agent for the blood thin­ner Bril­in­ta (tica­grelor) for use in acute sit­u­a­tions where pa­tients are ex­pe­ri­enc­ing ac­tive bleed­ing or re­quire ur­gent surgery. Phase­Bio li­censed the drug — al­so known as an an­ti-an­ti-co­ag­u­lant — late last year from Med­Im­mune with­out dis­clos­ing the terms; we now know the deal is heav­i­ly back-end­ed with an up­front fee of on­ly $100,000 and $68 mil­lion in to­tal po­ten­tial mile­stones.
Med­Im­mune, the bi­o­log­ics arm of As­traZeneca (which mar­kets Bril­in­ta), al­so owns 5% of the stock, sec­ond on­ly to New En­ter­prise As­so­ci­ates. Oth­er ma­jor share­hold­ers in­clude Hat­teras Ven­ture Part­ners, John­son & John­son In­no­va­tion – JJDC, Fletch­er Spaght Ven­tures, and board chair­man Clay Thorp.
Though the drug has on­ly just gone through Phase I, Phase­Bio in­tends to hus­tle through a dose-find­ing Phase IIa and be­gin a larg­er Phase II tri­al in the sec­ond half of 2019 with mon­ey from the pub­lic raise.
"PB2452 can be de­vel­oped in a much short­er time pe­ri­od, and it will pay for us to de­vel­op PB1046," their in-house as­set for pul­monary ar­te­r­i­al hy­per­ten­sion, CEO Jonathan Mow told me in a re­cent in­ter­view. "So even though it's on­ly in Phase I, we will get to the lat­er stages of de­vel­op­ment much more quick­ly than we will with PB1046."
Com­pared to PB2452, PB1046 strikes clos­er to Phase­Bio's roots — it's been in the pipeline for some time, and is based on the "elastin-like polypep­tides" plat­form tech that the com­pa­ny was found­ed on. The ther­a­peu­tic fu­sion pro­teins cre­at­ed on this plat­form un­der­go a ful­ly re­versible phase tran­si­tion — there­by sig­nif­i­cant­ly ex­tend­ing their half lives. That al­lows for PB1046 to be dosed once-week­ly, an ex­tra ad­van­tage com­bined with its nov­el mech­a­nism of ac­tion that Mow be­lieves would give it a shot in the com­pet­i­tive PAH mar­ket.
Pro­ceeds from the IPO would al­so pay for Phase­Bio to ex­plore ad­di­tion­al in­di­ca­tions for PB1046, which is cur­rent­ly in Phase II, as well as "de­vel­op­ment of our ELP tech­nol­o­gy and pre­clin­i­cal pro­grams."
It would be a siz­able in­fu­sion of cash for the com­pa­ny, which un­til three months ago had on­ly $8.7 mil­lion in the bank.
The Malvern, PA-based biotech plans to list un­der the sym­bol $PHAS.