Phase­Bio touts 'break­through' badge for blood­thin­ner re­ver­sal agent li­censed from As­traZeneca, shares leap
At Phase­Bio, the game plan has been to hus­tle its Bril­in­ta re­ver­sal agent, PB2452, down what it sees as a short path to ap­proval, un­lock­ing rev­enue that will then fund more ex­pen­sive tri­als of its pul­monary ar­te­r­i­al hy­per­ten­sion drug. With a new break­through ther­a­py des­ig­na­tion, ex­ecs are march­ing on­ward with boost­ed con­fi­dence.
The "break­through" badge was be­stowed based on Phase I re­sults in which PB2452 achieved "im­me­di­ate and sus­tained re­ver­sal" of Bril­in­ta's an­tiplatelet ef­fects. The biotech's shares $PHAS surged 30%, reach­ing $16.4 pre-mar­ket.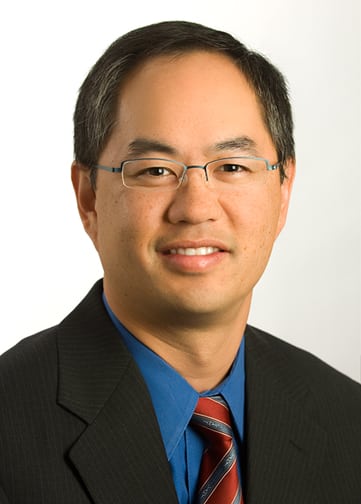 Jonathan Mow
Phase­Bio first li­censed PB2452 in 2017 from As­traZeneca for $100,000 up­front, the mak­er of the blood thin­ner al­so known as tica­grelor. It's de­signed for acute sit­u­a­tions where pa­tients are ex­pe­ri­enc­ing ac­tive bleed­ing or re­quire ur­gent surgery — akin to what Por­to­la did with An­dexxa, an an­ti-an­ti­co­ag­u­lant that re­vers­es ri­varox­a­ban and apix­a­ban.
That's a de­par­ture from Phase­Bio's pre­vi­ous strat­e­gy, CEO Jonathan Mow told me ahead of its Se­ries D an­nounce­ment last year, which re­volved around its tech. The elastin-like polypep­tides plat­form cre­ates ther­a­peu­tic fu­sion pro­teins that un­der­go a ful­ly re­versible phase tran­si­tion, there­by sig­nif­i­cant­ly ex­tend­ing their half lives.
In fact, Phase­Bio said on the heels of the "break­through" news, it has li­censed a long-act­ing, re­com­bi­nant GLP-1 ana­logue dubbed PB1023 to Im­muno­Forge, which is es­pe­cial­ly in­ter­est­ed in its use for sar­cope­nia. The deal doesn't cov­er di­a­betes, obe­si­ty and NASH.
The plat­form tech is still be­ing used in the de­vel­op­ment of PB1046, an in-house as­set for PAH that's de­signed for chron­ic use. But for now spot­light is on PB2452, which Mow con­sid­ers an or­phan first-in-class prod­uct in the car­diopul­monary space and which he pre­dicts will en­hance the safe­ty pro­file of Bril­in­ta, re­in­forc­ing its use and grad­u­al­ly ex­pand­ing Phase­Bio's own mar­ket.
"PB2452, can be de­vel­oped in a much short­er time pe­ri­od, and it will pay for us to de­vel­op PB1046," he said ear­li­er. "So even though it's on­ly in Phase I, we will get to the lat­er stages of de­vel­op­ment much more quick­ly than we will with PB1046."
He now has the FDA on his side to ac­cel­er­ate and fa­cil­i­tate the clin­i­cal progress.