PhI­II Alzheimer's drug goes bust — and a ma­jor set­back at Eli Lil­ly and As­traZeneca may doom the class
An­oth­er big Phase III Alzheimer's pro­gram is be­ing scrapped at Eli Lil­ly $LLY and As­traZeneca $AZN, of­fer­ing fresh ev­i­dence that the en­tire BACE class may be com­plete­ly use­less in slow­ing or pre­vent­ing the dis­ease in symp­to­matic pa­tients.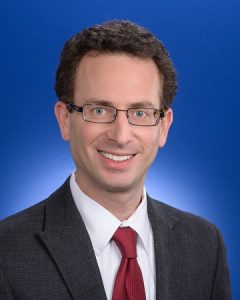 Dan Skovron­sky
The drug this time is lan­abece­s­tat, which Lil­ly grabbed close to 4 years ago in a $500 mil­lion pact with As­traZeneca — a mod­est $50 mil­lion in cash. At the time, Lil­ly was plug­ging a gap in its Alzheimer's pipeline af­ter the fail­ure of its own BACE ef­fort due to tox­i­c­i­ty is­sues with that par­tic­u­lar med­ica­tion.
This time, fin­gers are point­ing to the en­tire class in a flop that will like­ly cause fresh angst over a huge ques­tion: Is amy­loid be­ta re­al­ly the cul­prit here?
The BACE the­o­ry is easy enough to un­der­stand. Mov­ing up­stream in the bi­o­log­i­cal process for the pro­duc­tion of amy­loid be­ta, re­searchers hoped to bend the course of the dis­ease by clos­ing the tap on tox­ic pro­teins. Mer­ck was the first to try it in a pair of Phase III stud­ies and sim­ply con­clud­ed it was a bust, prob­a­bly on­ly the­o­ret­i­cal­ly use­ful now in pre-symp­to­matic pa­tients or as a com­bo.
Eli Lil­ly will now move to shut­ter two big tri­als — the AMA­RANTH tri­al, in ear­ly Alzheimer's dis­ease, and the DAY­BREAK-ALZ tri­al, in mild Alzheimer's dis­ease de­men­tia — af­ter the mon­i­tor­ing com­mit­tee called it on fu­til­i­ty.
The fail­ure of Lil­ly and As­traZeneca's drug may sound the death knell on a so­lo BACE strat­e­gy in ear­ly and mild pa­tients, even though Bio­gen just tout­ed its Phase II BACE study herald­ing the bio­mark­er suc­cess on amy­loid be­ta along­side an ab­sence of a sta­tis­ti­cal­ly sig­nif­i­cant im­pact on cog­ni­tion — much the same as what Mer­ck was track­ing.
In lan­abece­s­tat's case, we on­ly know that the drug ap­peared safe and in­ef­fec­tive, no hard da­ta are avail­able yet.
Why keep try­ing af­ter more than a decade of fail­ures? As­traZeneca an­swered that ques­tion when Pas­cal So­ri­ot once es­ti­mat­ed that this drug could earn $5 bil­lion a year.
That's not go­ing to hap­pen, of course. But de­vel­op­ers keep ham­mer­ing away at it — even as big play­ers re­main puz­zled about what caus­es the dis­ease.
Fol­low­ing the fail­ure of solanezum­ab in three straight piv­otal stud­ies, Eli Lil­ly doesn't have much of a cred­i­ble pipeline left in the field. And af­ter Pfiz­er bowed out fol­low­ing big re­treats at GSK and As­traZeneca, Big Phar­ma may be do­ing some ad­di­tion­al soul search­ing about its role in R&D. Lil­ly, though, vows to sol­dier on af­ter spend­ing bil­lions on fail­ure.
"Lil­ly re­mains ded­i­cat­ed to Alzheimer's dis­ease re­search as we have been for the last three decades," says R&D chief Daniel Skovron­sky. "We won't give up on find­ing a so­lu­tion for Alzheimer's pa­tients."