PhI­II bust forces Ul­tragenyx to scrap drug for rare mus­cle dis­ease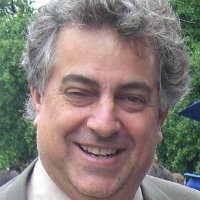 Emil Kakkis, Ul­tragenyx
An­a­lysts had been spec­u­lat­ing that a suc­cess in Ul­tragenyx's Phase III study of Ace-ER for rare cas­es of GNE my­opa­thy could trig­ger some near-term reg­u­la­to­ry fil­ings. Now, they're be­ing forced to write it off com­plete­ly as in­ves­ti­ga­tors re­port that the drug failed the pri­ma­ry and sec­ondary end­points, spurring the biotech to write it off com­plete­ly.
The pri­ma­ry goal for the Phase III study of Aceneu­ram­ic Acid Pro­longed Re­lease, which en­rolled more than 80 pa­tients, was a com­pos­ite test for up­per ex­trem­i­ty mus­cles. The sec­on­daries al­so fo­cused on mus­cle strength as well. But af­ter re­port­ing what it terms en­cour­ag­ing mid-stage da­ta, the ther­a­py flunked the piv­otal test.
Shares of Ul­tragenyx slid 10% on the news.
GNEM is a se­vere mus­cle dis­ease caused by an en­zyme de­fi­cien­cy.
No­va­to, CA-based Ul­tragenyx $RARE had tried, and failed to win over Eu­ro­pean reg­u­la­tors for a con­di­tion­al ap­proval af­ter its ex­pert ad­vi­sors con­clud­ed last year that they want­ed to see the Phase III da­ta be­fore they ap­proved the mar­ket­ing. For some an­a­lysts like Leerink's Joseph Schwartz, the Phase II da­ta left a lot to be de­sired. He not­ed:
In­vestors may re­call that the ear­li­er 48-week Ph.2 study was de­signed to serve as a hy­poth­e­sis-gen­er­at­ing ex­plo­ration study. This Ph.2 study had oth­er is­sues in­clud­ing a small sam­ple size, a lack of pri­ma­ry end­point, and a pre-spec­i­fied un­blind­ing that all con­tributed to the in­vestors' low­ered sen­ti­ment. Al­though mgmt. ex­pressed op­ti­mism that a Ph.3 study would ad­dress the pre­ced­ing tri­al's weak­ness­es and demon­strate more ro­bust ef­fi­ca­cy da­ta, we be­lieve that progress on this as­set and the prospects of GNEM was not a pri­or­i­ty amongst in­vestors.
Ul­tragenyx has a num­ber of projects in the clin­ic, and will turn to the oth­er work as it com­pletes last rites for Ace-ER. There's a BLA be­ing planned for buro­sum­ab, a drug de­vel­oped with Japan's Ky­owa Hakko Kirin that post­ed pos­i­tive Phase III re­sults in April for X-linked hy­pophos­phatemia (XLH) and Tu­mor-in­duced os­teo­ma­la­cia (TIO). But the biotech has al­so had oth­er re­cent set­backs, in­clud­ing a failed Phase II for UX007 , which was test­ed as a treat­ment for glu­cose trans­porter type-1 de­fi­cien­cy syn­drome—or Glut1 DS—among a small group of pa­tients. The drug on­ly cut the rate of seizures in the drug arm by 13.4% com­pared to the place­bo arm, falling short of sta­tis­ti­cal sig­nif­i­cance.
"We are dis­ap­point­ed by these re­sults, as we had hoped that Ace-ER would of­fer a new op­tion for GNEM pa­tients. We would like to thank the pa­tients, care­givers, and in­ves­ti­ga­tors in­volved in the Ace-ER de­vel­op­ment pro­gram," said Emil Kakkis, CEO at Ul­tragenyx. "This out­come does not af­fect our over­all strat­e­gy, as the com­pa­ny moves for­ward with mul­ti­ple pre­clin­i­cal and clin­i­cal pro­grams and reg­u­la­to­ry fil­ings."