PhI­II fail in over­all sur­vival mea­sure clouds Ipsen's ex­pan­sion plans for can­cer drug Onivyde
Ipsen's grand plan to open up new mar­kets for the can­cer drug Onivyde has hit a snag. Its Phase III tri­al test­ing the ther­a­py in small cell lung can­cer failed the pri­ma­ry end­point on over­all sur­vival, cast­ing a shad­ow on its reg­u­la­to­ry prospects.
Onivyde, a li­po­so­mal in­jec­tion of the chemother­a­py irinote­can, was orig­i­nal­ly de­vel­oped by Mer­ri­mack and strug­gled to gain trac­tion. But in 2017 Ipsen's then-CEO, David Meek, saw po­ten­tial in the drug and wa­gered $575 mil­lion in cash — plus $450 mil­lion in mile­stones — to grab US rights to the drug in hopes of build­ing a whole fran­chise around it.
Per the an­nounced terms, FDA ap­proval in small cell lung can­cer was a $150 mil­lion mile­stone.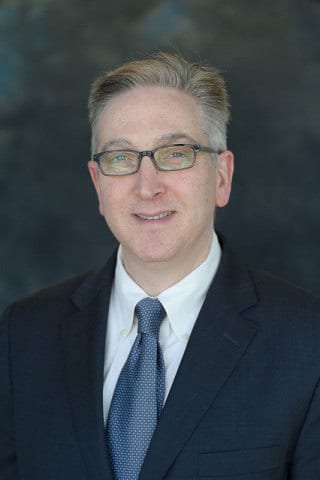 Howard May­er
It's yet un­clear what the fu­ture of Onivyde in this in­di­ca­tion would look like. Ipsen not­ed that al­though the OS end­point was not met, Onivyde did dou­ble the ob­jec­tive re­sponse rate com­pared to topote­can, the chemother­a­py used in the con­trol arm. The com­pa­ny will share the re­sults with reg­u­la­tors.
"While the re­sults from the analy­sis of the RE­SILIENT tri­al have not demon­strat­ed an over­all sur­vival ben­e­fit with Onivyde in pa­tients in sec­ond-line small cell lung can­cer, we will now work with our teams to an­a­lyze the da­ta fur­ther be­fore de­ci­sions re­gard­ing next steps are made," said Howard May­er, Ipsen's head of R&D, in a state­ment.
The drug, which is cur­rent­ly ap­proved to treat metasta­t­ic ade­no­car­ci­no­ma of the pan­creas af­ter dis­ease pro­gres­sion fol­low­ing gem­c­itabine-based ther­a­py, brought in close to $41 mil­lion for Ipsen in the first quar­ter of 2022 — mark­ing "dou­ble-dig­it" growth from pre­vi­ous quar­ters and more than dou­ble what Mer­ri­mack earned be­fore the deal with Ipsen.
An­oth­er Phase III tri­al, on first-line pan­cre­at­ic duc­tal ade­no­car­ci­no­ma, is ex­pect­ed to read out lat­er this year.