Philo­gen who? A low pro­file but phar­ma-con­nect­ed Ital­ian-Swiss hy­brid steps out with $68M for a fi­nal push over the PhI­II fin­ish line
Philo­gen is one of the best con­nect­ed late-stage biotechs you've prob­a­bly nev­er heard of.
Found­ed by three broth­ers — the busi­ness­man and com­pa­ny CEO Duc­cio Neri and his two sci­en­tist sib­lings, Dario and Gio­van­ni — way back in 1996, Philo­gen has been build­ing up its ex­per­tise in armed an­ti­bod­ies over the past 23 years. It's struck mul­ti­ple de­vel­op­ment pacts with a whole range of phar­ma gi­ants, oc­ca­sion­al­ly rather ca­su­al­ly and briefly not­ing them in ab­bre­vi­at­ed re­leas­es — like the three it an­nounced in Jan­u­ary with No­var­tis, J&J and Cel­gene, shorn of any specifics.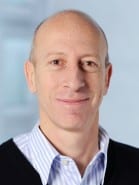 Dario Neri
Philo­gen spe­cial­izes in arm­ing an­ti­bod­ies, with a fo­cus on im­muno­cy­tokines — link­ing cy­tokines for tar­get­ed de­liv­ery to spur lo­cal and sys­temic im­mune re­spons­es. The Ner­is say those pacts with top in­dus­try play­ers have kept the pri­vate com­pa­ny prof­itable — and large­ly out of the eye of IPO-fo­cused ven­ture groups — for the past 20 years. But to­day, with two in-house ther­a­pies in Phase III de­vel­op­ment, they're step­ping out with a €62 mil­lion ($68 mil­lion) raise aimed at tak­ing the biotech over the top of late-stage tri­als and in­to the mar­ket.
"We have worked for many years on the an­ti­body de­liv­ery of many pay­loads and cer­tain­ly cy­tokines are very spe­cial for us," Dario Neri tells me over the phone, em­pha­siz­ing that the biotech has de­vel­oped con­sid­er­able ex­per­tise in the use of both an­ti­bod­ies and lig­ands. Dario worked in Gre­go­ry Win­ter's lab in Cam­bridge, UK af­ter his post-doc, then re­turned to ETH Zurich, where he is a pro­fes­sor of chem­istry and ap­plied bio­sciences. A co-founder and head of the sci­ence ad­vi­so­ry board at Philo­gen, he an­chors the biotech's work in Switzer­land, a bio­phar­ma hotbed, which is co­or­di­nat­ed with the home base ac­tiv­i­ties in Siena, Italy, south of Flo­rence.
These im­muno­cy­tokines are fu­sion pro­teins, chem­i­cal­ly cou­pling the cy­tokine to their de­liv­ery ve­hi­cle. And some of its part­ners — like Pfiz­er — have come back to build a slate of part­nered ef­forts.
"We have dif­fer­ent types of col­lab­o­ra­tions," says Dario Neri cheer­ful­ly, "some pub­lic and some not. Pfiz­er has signed up for a few." Servi­er and Boehringer In­gel­heim have al­so lined up for deals.
"Our mod­el is in­no­vat­ing tar­get­ing," he adds, lo­cal­ized at the site of dis­ease.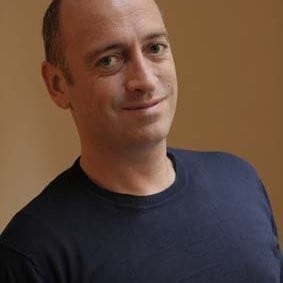 Gio­van­ni Neri
You can see that in their own so­lo work, tai­lored to some care­ful­ly de­fined tar­gets. Daro­mun, the lead drug, com­bines a pair of their im­muno­cy­tokines — The IL2 fu­sion pro­tein Dar­leukin and the TNF fu­sion pro­tein Fi­bro­mun — for the in­trale­sion­al treat­ment of Stage III B and C melanoma pa­tients who are try­ing to fight off pro­gres­sion to Stage IV, where their prospects of sur­vival are grim. In the late-stage work, re­searchers are com­par­ing the neoad­ju­vant use of the drug fol­lowed by surgery against surgery alone — the stan­dard of care — for an end­point fo­cused on re­cur­rence free sur­vival, with over­all sur­vival as a sec­ondary end­point.
Fi­bro­mun gained an or­phan drug des­ig­na­tion in Jan­u­ary from the FDA for soft tis­sue sar­co­ma.
Work­ing with its part­ners, Philo­gen has built up a staff of 110 who have cre­at­ed an in­te­grat­ed R&D group work­ing from dis­cov­ery to late stage tri­als, with their own man­u­fac­tur­ing wing. "We val­ue that very much," says Dario Neri. "We know our prod­ucts best," and by build­ing up their own ex­per­tise they're able to move more re­li­ably than any com­pa­ny that re­quires a CMO for the work.
Prof­itable doesn't mean earn­ing big mon­ey — Neri puts 2018 prof­its at €10 mil­lion. But com­pared to the av­er­age pre-rev­enue biotech con­sum­ing tens of mil­lions, if not hun­dreds of mil­lions of dol­lars, it's a whole oth­er world. Now they'd like more of the bio­phar­ma world to take note as they close in on a goal they've had in sight for close to a quar­ter of a cen­tu­ry.
Lat­er, maybe, they can see if the third time is the charm for an IPO, which they tried and failed at in both 2008 — bad tim­ing for the mar­ket — and 2011, pulling the last one af­ter Bay­er pulled out of a deal. These broth­ers don't give up eas­i­ly.