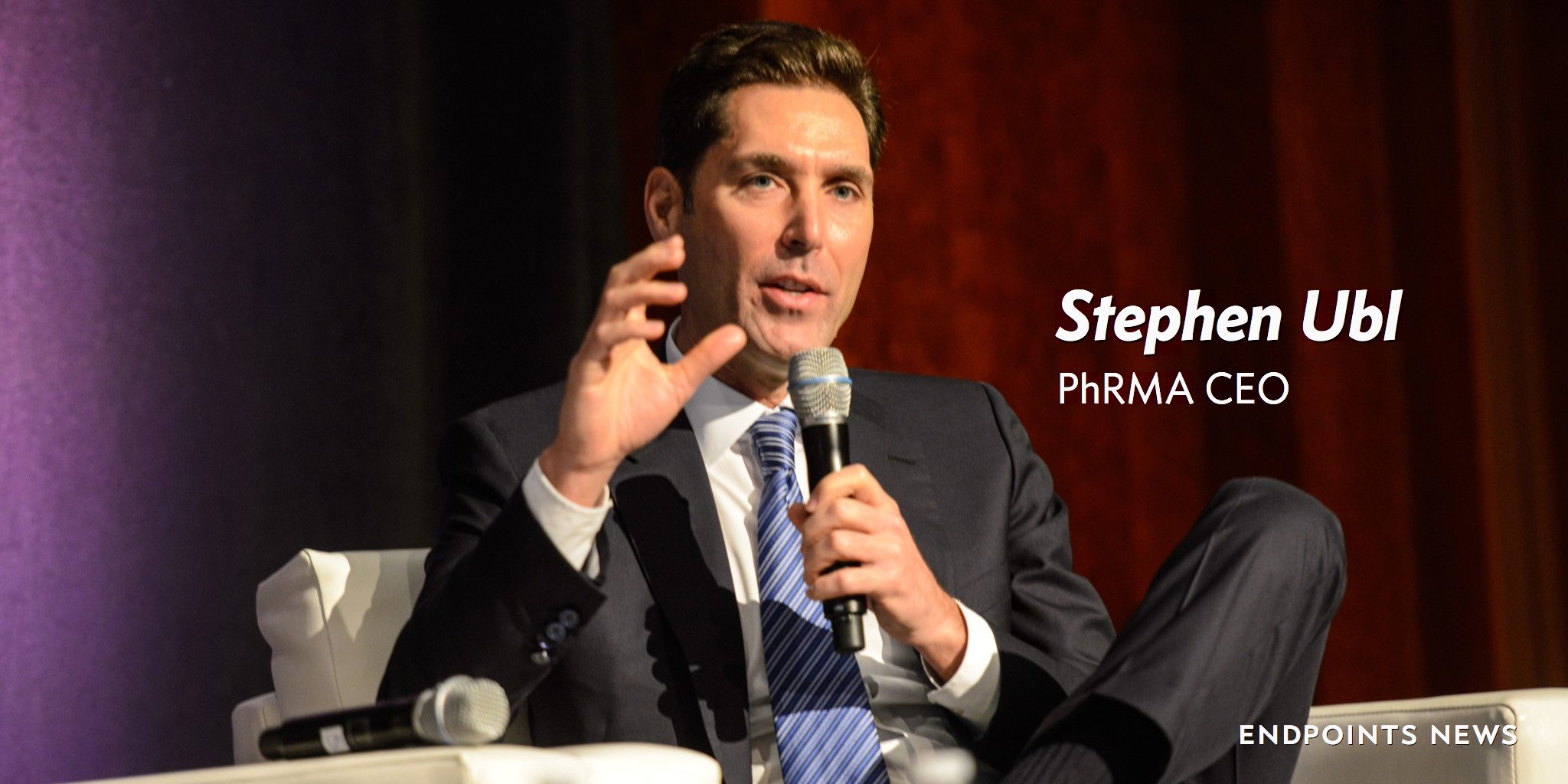 PhRMA's new re­port counts each can­cer drug in the US pipeline, which has now swelled to over 1,000 in the clin­ic
Can­cer drugs are crowd­ing in to an al­ready cramped pipeline this year, with hun­dreds of im­muno-on­col­o­gy hope­fuls now tak­ing a shot at clin­i­cal test­ing. That's ac­cord­ing to a new can­cer re­port from PhRMA, which count­ed 1,120 on­col­o­gy drugs in the clin­ic so far this year — a mas­sive in­crease from pre­vi­ous years — and that's just in the US.
For per­spec­tive, there were on­ly 836 can­cer ther­a­pies count­ed by PhRMA in 2015, which means the pipeline has swelled 34% in less than three years. The or­ga­ni­za­tion on­ly count­ed drugs al­ready in the clin­ic or await­ing re­view from the FDA. That means there's a sig­nif­i­cant back­log of ther­a­pies in pre­clin­i­cal de­vel­op­ment, wait­ing to el­bow their way in­to the fray.
Of the 1,120 ther­a­pies in the clin­ic, near­ly 300 are im­muno-on­col­o­gy drugs or vac­cines. And just what counts as im­muno-on­col­o­gy? The or­ga­ni­za­tion said it count­ed "rec­og­nized class­es" such as CAR-T ther­a­pies, bi-spe­cif­ic an­ti­bod­ies, cy­tokine ther­a­pies, im­mune check­point mod­u­la­tors, on­colyt­ic virus ther­a­pies, and vac­cines.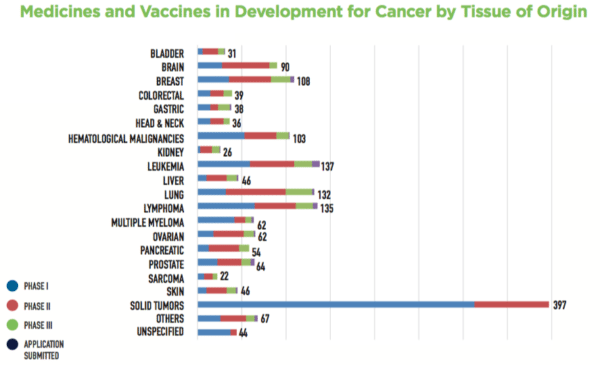 SOURCE: PhRMA
The re­port takes a re­gion­al look at a trend we've been track­ing for a while now. Back in Jan­u­ary, an End­points News pan­el dis­cussed the rapid ex­pan­sion of the on­col­o­gy pipeline (in par­tic­u­lar, im­muno-on­col­o­gy) at the JP Mor­gan Health­care Con­fer­ence in San Fran­cis­co. That re­port iden­ti­fied a mind-bog­gling 2,004 im­muno-on­col­o­gy agents, with 940 in the clin­ic and the rest in pre­clin­i­cal de­vel­op­ment.
There's been an on­go­ing dis­cus­sion about whether the mar­ket can sup­port the crowd­ing in fields such as PD-1/L1 — not just in the US, but in Chi­na and oth­er re­gions.
For its part, PhRMA re­mains up­beat about the pipeline, tout­ing the in­dus­try's in­no­va­tions and call­ing at­ten­tion to the 85% of can­cer drugs in de­vel­op­ment it says are first-in-class treat­ments. And the or­ga­ni­za­tion is quick to point out that the need for new can­cer treat­ments is still cru­cial. Al­though can­cer death rate has de­clined 26% since its peak in the 1990s, more than 1.7 mil­lion new cas­es of can­cer are ex­pect­ed to de­vel­op in the US in 2018.
For a com­plete list of the 1,120 can­cer drugs in de­vel­op­ment, check out PhRMA's new list.
---
Im­age: Steve Ubl, CEO of PhRMA, speaks at an End­points News event in San Fran­cis­co, Jan­u­ary 2017 End­points News