Pledg­ing a come­back, Ac­er ax­es pre-com­mer­cial ops, chops staffers in wake of CRL
Days ago the FDA slammed its door on Ac­er Ther­a­peu­tics' pitch for celipro­lol, block­ing any path to mar­ket that the com­pa­ny saw for the old be­ta block­er. Ex­ecs now say they are nix­ing all pre-com­mer­cial ac­tiv­i­ties in the af­ter­math, which is al­so claim­ing al­most two-thirds of its work­force.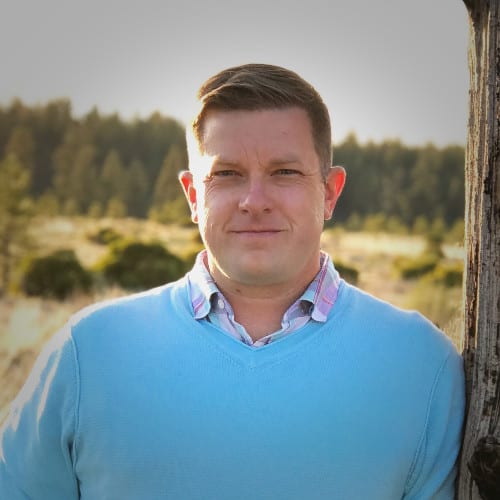 Chris Schelling LinkedIn
But they are not giv­ing up on that lead pro­gram. By bring­ing the head­count down to 19 from 48, Ac­er hopes to free up re­sources for the de­vel­op­ment of celipro­lol as well as two oth­er pipeline projects. The cash run­way is ex­pect­ed to ex­tend through the end of 2020.
Celipro­lol is an off-patent drug ap­proved in Eu­rope for hy­per­ten­sion well over 30 years ago but nev­er sub­mit­ted for FDA ap­proval.
Ac­er ac­quired it with the goal of sell­ing it in the US as a treat­ment for vas­cu­lar Ehlers-Dan­los syn­drome — a rare, in­her­it­ed con­nec­tive tis­sue dis­or­der that can cause prob­lems in the ar­ter­ies, mus­cles and in­ter­nal or­gans — in a move that crit­ics com­pare to the con­tro­ver­sial case at Marathon Phar­ma­ceu­ti­cals.
A group of French sci­en­tists had con­duct­ed a small 54-pa­tient tri­al that showed the drug could re­duce ar­te­r­i­al rup­tures and dis­sec­tions — with the caveat that the study was un­der­pow­ered.
"Ac­er bought the da­ta rights and ob­tained or­phan des­ig­na­tion, but has not con­duct­ed fur­ther tri­als as far as we can tell," Frank David of the biotech con­sul­tan­cy Phar­mag­el­lan said last Jan­u­ary af­ter pub­lish­ing a pre-print pa­per de­cry­ing the tac­tic.
The FDA has asked for an­oth­er clin­i­cal tri­al in its com­plete re­sponse let­ter, though the com­pa­ny didn't spec­i­fy the da­ta reg­u­la­tors are look­ing for.
"While we are dis­ap­point­ed by the CRL, we in­tend to con­tin­ue our di­a­logue with the FDA to ful­ly un­der­stand its re­sponse and work to­ward our goal of ap­proval of Ed­si­vo for con­firmed COL3A1+ vEDS pa­tients, who cur­rent­ly have no ap­proved treat­ment op­tions," said Chris Schelling, CEO and founder of Ac­er, in a state­ment.
Need­ham an­a­lyst Serge Be­langer had es­ti­mat­ed a tar­get mar­ket op­por­tu­ni­ty be­tween $200 mil­lion and $400 mil­lion based on ex­pect­ed pric­ing of $100,000 to $200,000 per pa­tient.
Oth­er clin­i­cal projects at Ac­er in­clude AC­ER-001, a for­mu­la­tion of sodi­um phenyl­bu­tyrate that gets rid of the un­pleas­ant taste Ac­er be­lieves is core to non-com­pli­ance among pa­tients with urea cy­cle dis­or­ders; and Sanofi castoff os­ane­tant for a num­ber of neu­roen­docrine dis­or­ders to be dis­closed lat­er this month.
So­cial im­age: Shut­ter­stock