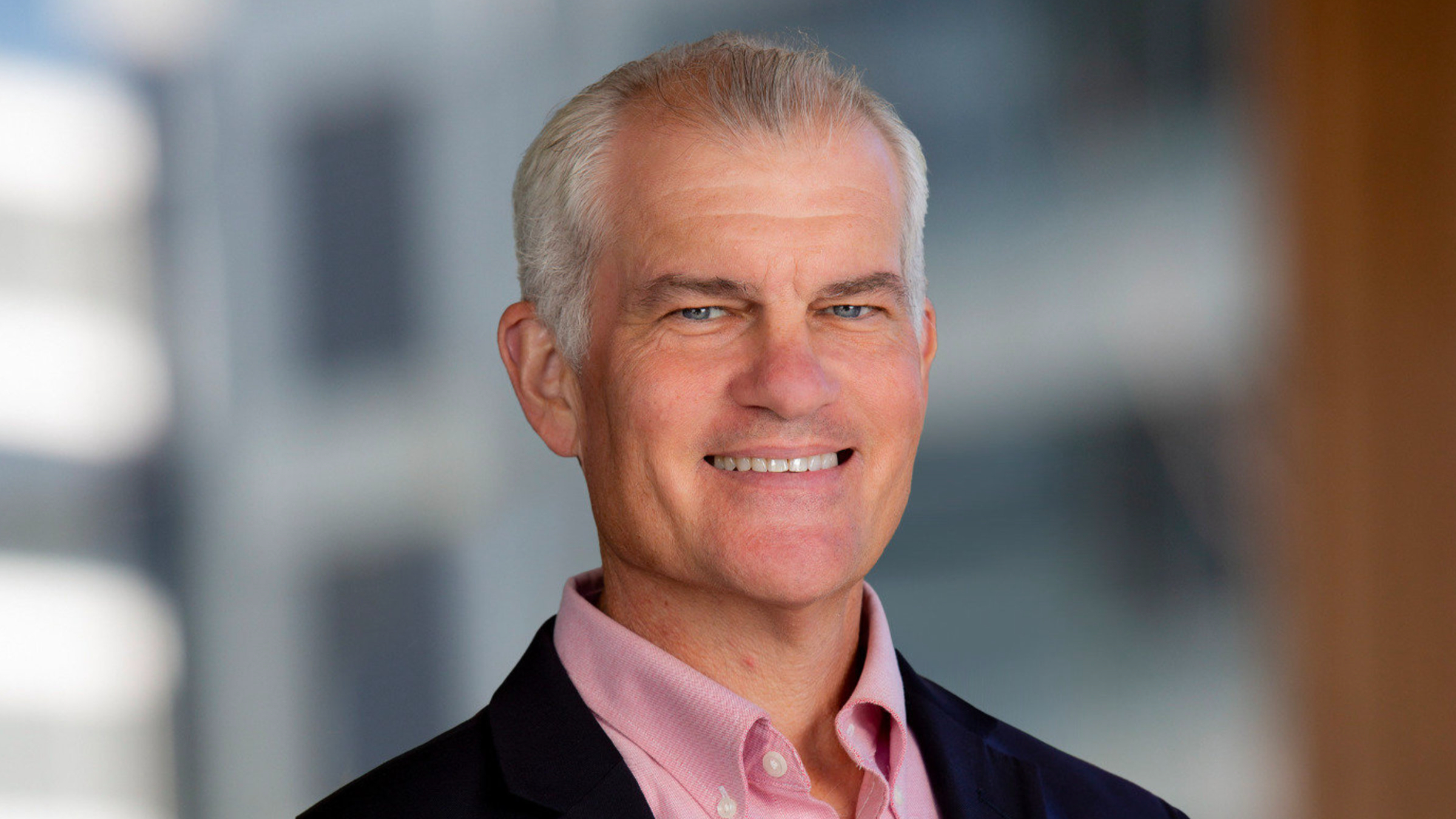 Gideon Bollag, Opna Bio CEO
Plexxikon vets kick off new drug dis­cov­ery out­fit — with old as­sets and new tar­get
Dai­ichi Sankyo shut down its South San Fran­cis­co sub­sidiary Plexxikon ear­li­er this year. Now a new start­up is look­ing to forge its own path — with 10 Plexxikon vet­er­ans, five as­sets from the now-de­funct biotech and a fo­cus around a new tar­get.
Op­na Bio, led by ex-Plexxikon CEO Gideon Bol­lag, an­nounced its emer­gence from stealth this morn­ing — com­bined with a $38 mil­lion Se­ries A round.
Plexxikon, bought out by Dai­ichi in 2011 for $935 mil­lion, was shut down ear­li­er this year as the Japan­ese phar­ma planned to stream­line ef­forts to fur­ther R&D in­to En­her­tu and two oth­er AD­Cs. The com­pa­ny, which was found­ed more than two decades ago, pushed two can­cer ther­a­pies all the way past the FDA: the Roche-part­nered Zelb­o­raf for melanoma, and Tu­ralio for tenosyn­ovial gi­ant cell tu­mors in 2019.
Dou­glas Hana­han
Op­na Bio, ac­cord­ing to Bol­lag, was found­ed back in 2019 — and there is more con­nec­tion to Bol­lag's pre­vi­ous com­pa­ny, Onyx Phar­ma­ceu­ti­cals, than Plexxikon. Dou­glas Hana­han, one of Op­na's co-founders and head of the biotech's sci­en­tif­ic ad­vi­so­ry board, knew Bol­lag from his time at Onyx.
"And re­al­ly in­de­pen­dent­ly of Plexxikon, at the very be­gin­ning of the pan­dem­ic, when I was still CEO at Plexxikon, Doug called and had this news sto­ry and asked if I would be in­ter­est­ed in it, and looked in­to it. It was very ex­cit­ing," Bol­lag said.
What that sto­ry was — and what dis­tin­guish­es Op­na from oth­er biotechs — is a pro­tein called frag­ile X men­tal re­tar­da­tion pro­tein, or FM­RP, and us­ing it in on­col­o­gy drug de­vel­op­ment. Hana­han and his lab pub­lished a pa­per last week in Sci­ence about the pro­tein be­ing ex­pressed in can­cer and they're hy­poth­e­siz­ing that it is in­volved in help­ing tu­mor cells evade the im­mune sys­tem.
The pro­tein, en­cod­ed by the FMR1 gene, has nor­mal­ly been as­so­ci­at­ed with neu­rons, Bol­lag tells End­points News. How­ev­er, as Hana­han and lab point­ed out, in­creased lev­els of FM­RP were not­ed in cer­tain can­cers, in­clud­ing pan­cre­at­ic, colon, breast, prostate and lung can­cer.
That dis­cov­ery led Hana­han's lab to try to find out why can­cer cells are ex­press­ing it since nor­mal­ly they should not be able to, Bol­lag point­ed out. And as it turns out, FM­RP is a mas­ter reg­u­la­tor of trans­la­tion and mR­NA sta­bil­i­ty, and that plays a role in can­cer evad­ing de­tec­tion by the im­mune sys­tem. Ad­di­tion­al­ly, that might lend a hand to the treat­ment of cer­tain can­cers that are im­mune to check­point in­hibitors.
Bol­lag added that the whole idea is that if that pro­tein can be blocked by a small mol­e­cule, then the host im­mune sys­tem should be much more able to go af­ter and de­stroy the tu­mor.
So far, can­di­date screen­ing and se­lec­tion are still on­go­ing.
On top of that ef­fort, Op­na Bio said it ac­quired five on­col­o­gy can­di­dates from Plexxikon — in­clud­ing two clin­i­cal stage pro­grams. One, BET in­hibitor OPN-2853, is in a Phase I/II tri­al for myelofi­bro­sis, and the oth­er (OPN-7486) is a CSF1 in­hibitor planned to start Phase II some­time next year. The re­main­ing three can­di­dates are still in pre­clin­i­cal de­vel­op­ment.
In the mean­time, the 15-per­son biotech says it has a goal to find a part­ner, and that emerg­ing out of stealth will en­able the com­pa­ny to have more dis­cus­sions with more pos­si­ble in­ter­est­ed par­ties. The Se­ries A will last Op­na well in­to 2024.
In­vestors in that round in­clud­ed Lon­gi­tude Cap­i­tal, North­pond Ven­tures and Men­lo Ven­tures.