Pop­u­lar biotech boost­ers get­ting mul­ti­mil­lion-dol­lar pay­outs on Wall Street as top an­a­lysts are wooed with big of­fers — WSJ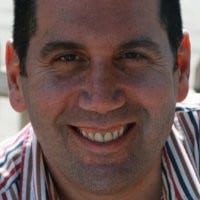 An­drew Berens
If you're one of those Wall Street an­a­lysts who en­joys noth­ing quite as much as build­ing a fire of an­tic­i­pa­tion un­der a biotech stock, your day has ar­rived.
The Wall Street Jour­nal to­day man­aged to track some of the big pay­days await­ing the biotech an­a­lysts who have been jump­ing ship from one bank group to an­oth­er. And there are three in­vest­ment banks that are mak­ing some of­fers that are all but im­pos­si­ble to refuse: Leerink Part­ners, Can­tor Fitzger­ald and Jef­feries Group.
The new pay rate here: $3 mil­lion to $4 mil­lion a year. And that has Mor­gan Stan­ley and oth­ers pay­ing more to re­tain their top play­ers.
On the Jour­nal's list is An­drew Berens, who went from Mor­gan Stan­ley to Leerink; sources say that Alethia Young joined Can­tor from Cred­it Su­isse Group; while Jef­feries "hired Michael Yee away from RBC Cap­i­tal Mar­kets at an an­nu­al com­pen­sa­tion of $4 mil­lion, the peo­ple say."
Af­ter the dot-com bust, new rules pro­hib­it­ed an­a­lysts from so­lic­it­ing deals to avoid re­peat­ing the same kind of ex­ces­sive hype that wiped out many in­vestors at the time. Now, though, the WSJ sug­gests there may be a wee bit of pres­sure on the an­a­lysts to go all out to cheer on a com­pa­ny — help­ing the deal team — which might ex­plain why some of these an­a­lysts are known for their rah-rah sup­port with fre­quent buy rec­om­men­da­tions and "un­even" re­sults.
In­ter­est­ing sta­tis­tic from the WSJ sto­ry on biotech an­a­lysts this morn­ing.

76% of all rec­om­men­da­tions by biotech an­a­lysts are buy rat­ings, com­pared with 56% for oth­er in­dus­tries.

— Brad Lon­car (@brad­lon­car) Au­gust 29, 2018