Pos­i­tive piv­otal da­ta in hand, GBT is hus­tling to the FDA in search of a quick OK for sick­le cell drug -- but that's no easy task
Glob­al Blood Ther­a­peu­tics sur­prised some ob­servers this morn­ing with their plan to take the first round of pos­i­tive late-stage da­ta for the sick­le cell dis­ease drug vox­elo­tor straight to the FDA in search of an ac­cel­er­at­ed ap­proval.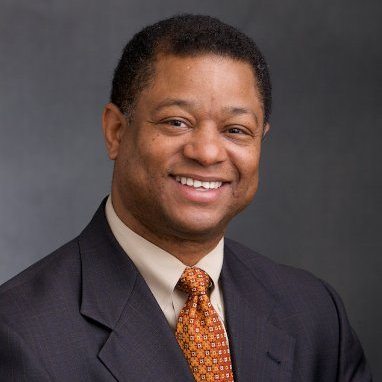 Ted Love
The reg­u­la­to­ry strat­e­gy is based on their da­ta for the pri­ma­ry out­come of the study, with 58% of the pa­tients in the high dose of the arm demon­strat­ing a 1 g/dL-plus in­crease in he­mo­glo­bin at 12 weeks com­pared to on­ly 9% of pa­tients tak­ing a place­bo. In the low­er-dose arm there was a 38% re­sponse rate, pass­ing the bar set by the FDA.
El­liott Vichin­sky, the di­rec­tor of the Com­pre­hen­sive Cen­ter for Sick­le Cell Dis­ease, UCSF Be­nioff Chil­dren's Hos­pi­tal Oak­land, said that "in­creas­ing he­mo­glo­bin lev­els by re­duc­ing he­mol­y­sis in SCD pa­tients is like­ly to de­crease mor­bid­i­ty and mor­tal­i­ty."
"Based up­on vox­elo­tor's ro­bust im­pact on he­molyt­ic ane­mia, we be­lieve it meets the stan­dard for ac­cel­er­at­ed ap­proval," said CEO Ted Love, "and we look for­ward to pro­vid­ing fur­ther up­dates on our reg­u­la­to­ry dis­cus­sions as soon as pos­si­ble, but no lat­er than year-end."
But some in­vestors were clear­ly not ready to go so fast, mov­ing past the tri­umphal­ism in the biotech's re­marks to some dis­cor­dant notes in the pre­sen­ta­tion this morn­ing.
Re­searchers failed to see a sta­tis­ti­cal­ly sig­nif­i­cant re­duc­tion in rates for va­so-oc­clu­sive cri­sis (VOC), which they at­trib­uted to "lim­it­ed pa­tient fol­low-up." And their at­tempt to gain a big thumbs-up from pa­tients by track­ing pa­tient re­port­ed out­comes proved a com­plete bust, forc­ing ex­ecs to try and put some dis­tance be­tween them­selves and the PRO re­sults by drop­ping it as a key sec­ondary.
Those dis­tinc­tions caused some hedg­ing on the stock re­ac­tion, with a brief surge fol­lowed by a dip in­to the red as the share price waf­fled. But by mid-af­ter­noon, the op­ti­mists ap­peared to have won out, with the share price surg­ing 20%.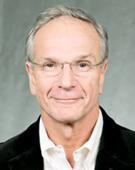 El­liott Vichin­sky
The biotech's move to win a quick OK on the Part A da­ta fits in with the cur­rent flex­i­ble ap­proach that the FDA un­der Scott Got­tlieb has promised as reg­u­la­tors hus­tle to bring more drugs to the mar­ket. GBT now has to see just how flex­i­ble reg­u­la­tors are.