Pox­el, part­ner Sum­it­o­mo Dainip­pon taste suc­cess in first piv­otal test for oral di­a­betes drug
The French meta­bol­ic ex­perts at Pox­el and their Asian part­ners at Sum­it­o­mo Dainip­pon Phar­ma have hit a home run with the first late-stage Japan­ese test of their oral di­a­betes drug imeglim­in, which bodes well for the pair of Phase III tri­als ex­pect­ed to read­out lat­er this year and fu­els the block­buster ex­pec­ta­tions tagged on the mi­to­chon­dr­i­al ther­a­py.
The drug be­longs to a new chem­i­cal class of oral agents called 'glim­ins' that si­mul­ta­ne­ous­ly tar­get all three key or­gans in­volved in di­a­betes: the pan­creas, the liv­er and the mus­cles. Imeglim­in is de­signed to work on the two main de­fects seen in pa­tients with type II di­a­betes: by in­creas­ing in­sulin se­cre­tion in the pan­creas, in a glu­cose-de­pen­dent man­ner; and by de­creas­ing the ex­cess pro­duc­tion of glu­cose by the liv­er, while en­hanc­ing 'in­sulin sen­si­tiv­i­ty' in the mus­cles.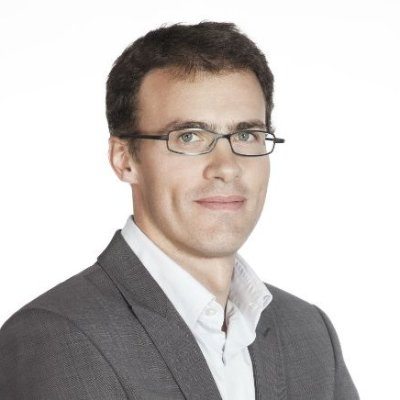 Thomas Kuhn, Pox­el
The TIMES 1 tri­al test­ed a 1000 mg dose of imeglim­in against a place­bo in 213 Japan­ese pa­tients with type 2 di­a­betes. The drug-in­duced a sta­tis­ti­cal­ly sig­nif­i­cant re­duc­tion (p<0.0001) in HbA1c — av­er­age blood sug­ar lev­els over a pe­ri­od of weeks/months — at week 24, meet­ing the main goal. The place­bo-cor­rect­ed mean change in HbA1c from base­line was – 0.87%, the com­pa­nies said.
The drug al­so met the main sec­ondary goal of re­duc­ing fast­ing plas­ma glu­cose, and analy­ses of oth­er sec­ondary end­points are on­go­ing.
With an ag­ing pop­u­la­tion and grow­ing rates of obe­si­ty, di­a­betes in Japan has bal­looned, with the num­ber of sus­pect­ed di­a­bet­ics hit­ting a record 10 mil­lion for the first time in 2016, ac­cord­ing to gov­ern­ment es­ti­mates cit­ed by Nikkei.
"The TIMES 1 re­sults con­firm the ro­bust ef­fi­ca­cy com­bined with fa­vor­able safe­ty ob­served in the Phase 2b tri­al in Japan and the po­ten­tial ben­e­fits that Imeglim­in can bring to type 2 di­a­betes pa­tients glob­al­ly," said Pox­el chief Thomas Kuhn. "The TIMES 1 da­ta is the first ma­jor step to­wards fil­ing the Japan­ese New Drug Ap­pli­ca­tion in 2020. Japan rep­re­sents the sec­ond largest sin­gle mar­ket for type 2 di­a­betes and, Asia, in broad­er terms, is con­sid­ered the most im­por­tant ge­o­graph­ic lo­ca­tion with re­gards to treat­ing the di­a­betes pan­dem­ic in the fu­ture.
In 2016, Pox­el re­port­ed that a Phase IIb tri­al in Japan reg­is­tered he­mo­glo­bin A1c re­duc­tions of 0.52%, 0.94% and 1.00% for the 500 mg, 1000 mg and 1500 mg dose twice-dai­ly. In 2017, the Mer­ck Serono spin­out forked over the Asia rights to the treat­ment to Sum­it­o­mo Dainip­pon Phar­ma in a deal worth up to $300 mil­lion.
Da­ta from TIMES-2 and TIMES-3 are ex­pect­ed lat­er this year. Pox­el (EPA: $POX­EL) out-li­censed the rights to imeglim­in in the Unit­ed States and Eu­rope to Vivek Ra­maswamy's Roivant Sci­ences last year, with this part­ner fund­ing the ma­jor­i­ty of the cost­ly Phase III pro­gram ex­pect­ed to com­mence this year.
"Imeglim­in has a nov­el mech­a­nism of ac­tion as a mi­to­chon­dr­i­al bioen­er­get­ics en­hancer, po­ten­tial­ly pro­vid­ing a unique po­si­tion in the com­pet­i­tive type II di­a­betes treat­ment land­scape," Jef­feries an­a­lysts wrote in a note last month. They mod­eled a 60% prob­a­bil­i­ty of com­mer­cial suc­cess for imeglim­in in the US/EU and Asia, with an es­ti­mate of $3.1 bil­lion in glob­al peak sales, in­clud­ing $600 mil­lion in Japan.
---
Im­age: Shut­ter­stock