Pre­ci­sion ther­a­py ap­proach se­cures small biotech $42M haul to com­bat dis­ease that in­spired the Ice Buck­et Chal­lenge
Akin to cys­tic fi­bro­sis (CF), sci­en­tists un­der­stand that cer­tain mu­ta­tions con­tribute to the de­vel­op­ment of the fa­tal neu­ro­log­i­cal dis­or­der amy­otroph­ic lat­er­al scle­ro­sis (ALS). And much like CF drug­mak­er Ver­tex, a small Cam­bridge, Mass­a­chu­setts-based biotech is forg­ing a path to en­gi­neer­ing pre­ci­sion ther­a­pies to treat the dis­ease that killed vi­sion­ary physi­cist Stephen Hawk­ing.
The com­pa­ny, chris­tened QurAlis, now has $42 mil­lion in its cof­fers with three pre­clin­i­cal pro­grams and 5 em­ploy­ees (in­clud­ing se­nior man­age­ment) to com­bat an ill­ness that has long flum­moxed re­searchers, re­sult­ing in a cou­ple of ap­proved ther­a­pies over the course of decades, nei­ther of which at­tacks the un­der­ly­ing cause of the rare pro­gres­sive con­di­tion that at­tacks nerve cells lo­cat­ed in the brain and spinal cord re­spon­si­ble for con­trol­ling vol­un­tary mus­cles.
ALS gar­nered in­ter­na­tion­al at­ten­tion when New York Yan­kees play­er Lou Gehrig abrupt­ly re­tired from base­ball in 1939, af­ter be­ing di­ag­nosed with the dis­ease. In 2014, ALS re­turned to the spot­light with the "Ice Buck­et Chal­lenge," which in­volved peo­ple pour­ing ice-cold wa­ter over their heads, post­ing a video on so­cial me­dia, and do­nat­ing funds for re­search on the con­di­tion.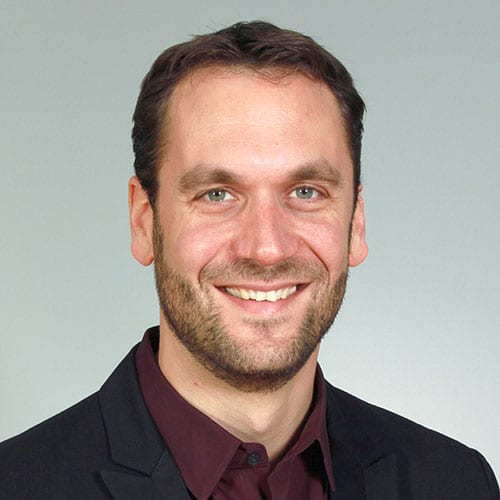 Kasper Roet
QurAlis chief Kasper Roet, whose in­ter­est in ALS was piqued while he was work­ing on his PhD at the Nether­lands In­sti­tute for Neu­ro­science fo­cus­ing on a treat­ment for spinal cord paral­y­sis and moon­light­ing at the Nether­lands Brain Bank as an ad-hoc au­top­sy team co­or­di­na­tor, saw an op­por­tu­ni­ty to com­bat ALS when Har­vard sci­en­tists Kevin Eggan and Clif­ford Woolf pi­o­neered some new stem cell tech­nol­o­gy.
Es­sen­tial­ly, they found a way to take skin cells from a pa­tient, turn them in­to stem cells, and turn those in­to the nerve cells that are de­gen­er­at­ing. "That's the miss­ing link," Roet said. "So now we can fi­nal­ly use pa­tients' own cells to both do tar­get dis­cov­ery and de­vel­op po­ten­tial ther­a­peu­tics."
So Roet packed up his things and shift­ed base to Boston to learn more, with plans to head back to Eu­rope to start a com­pa­ny. He nev­er left. QurAlis was born in 2016, work­ing out of a co-work­ing space called Lab­Cen­tral af­ter win­ning a spot via an Am­gen-spon­sored in­no­va­tion com­pe­ti­tion. The com­pa­ny was carved out of a col­lab­o­ra­tion with Eggan's start­up Q-State Bio­sciences, which de­vel­oped laser tech­nol­o­gy to ex­am­ine cell be­hav­ior — ex­am­in­ing how a neu­ron fires was im­per­a­tive in the drug dis­cov­ery process for ALS.
QurAlis, which counts Ver­tex's found­ing sci­en­tist Manuel Navia as an ad­vi­sor, now has three pre­clin­i­cal pro­grams. The fur­thest along is a ther­a­py de­signed to tar­get a spe­cif­ic potas­si­um chan­nel that is im­pli­cat­ed in cer­tain ALS pa­tients — the plan is to take that small mol­e­cule in­to the clin­ic next year, Roet said.
"It has be­come re­al­ly clear that if you un­der­stand why a spe­cif­ic tu­mor is de­vel­op­ing … you can de­vel­op very spe­cif­ic tar­get­ed ther­a­pies," he ex­plained in an in­ter­view draw­ing a par­al­lel be­tween ALS and on­col­o­gy. "That's ex­act­ly the same strat­e­gy that we are fol­low­ing for ALS. The ge­net­ics have shown that over 25 genes are caus­ing the (ALS) mu­ta­tions. Some of them work to­geth­er, some of them are very dom­i­nant and work alone — what we are do­ing is try­ing to get those spe­cif­ic pro­teins that are tied to very spe­cif­ic ALS pop­u­la­tions, where we know that that spe­cif­ic tar­get plays a very im­por­tant and cru­cial role in the de­vel­op­ment of the dis­ease."
In 2018, QurAlis scored seed fund­ing from Am­gen, Alexan­dria, and MP Health­care Ven­ture Man­age­ment. The Se­ries A in­jec­tion was led by LS Po­laris In­no­va­tion Fund, lead seed in­vestor Mis­sion Bio­Cap­i­tal, INKEF Cap­i­tal and the De­men­tia Dis­cov­ery Fund, and co-led by Droia Ven­tures. Ad­di­tion­al new in­vestors in­clude Mit­sui Glob­al In­vest­ment and Dol­by Fam­i­ly Ven­tures, and ex­ist­ing in­vestors Am­gen Ven­tures, MP Health­care Ven­ture Man­age­ment, and San­ford Bio­sciences al­so chipped in.
Roet is not sure how long these funds will last, par­tic­u­lar­ly giv­en the un­cer­tain­ty of the coro­n­avirus pan­dem­ic. But some of the cap­i­tal will be used in hir­ing, giv­en that the QurAlis team is com­prised of a mere five peo­ple, in­clud­ing Roet.
"We've been very pro­duc­tive," he said. "But we can def­i­nite­ly use some ex­tra hands."