Eli Lil­ly, No­var­tis back a biotech start­up boast­ing 'best of both world­s' pro­tein de­graders
Since head­ing up Glax­o­SmithK­line's pro­tein degra­da­tion unit in 2012, Ian Churcher has wit­nessed a rapid ex­plo­sion of in­ter­est in the idea of lever­ag­ing the body's garbage dis­pos­al sys­tem to elim­i­nate prob­lem­at­ic pro­teins. Huge amounts of mon­ey are flow­ing in from biotech VCs and Big Phar­ma play­ers, bankrolling a huge vol­ume of projects — some of which have now made it to the clin­ic.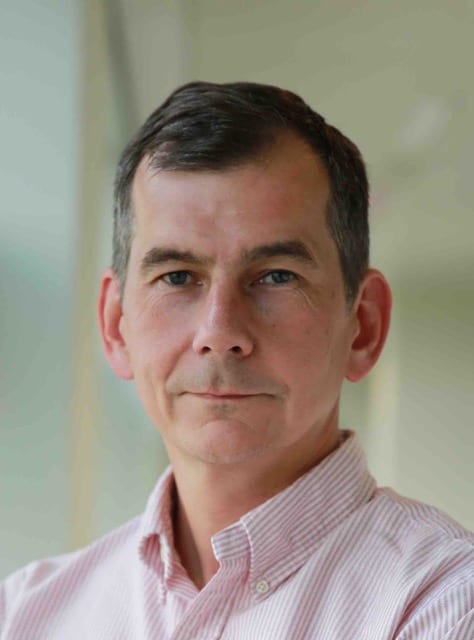 Ian Churcher
"What I would say hasn't changed is the fo­cus is still very much on a small num­ber of mech­a­nisms, around say VHL and cere­blon, and we knew about these mech­a­nisms very ear­ly," he told End­points News. "So I think what that sug­gests is it's re­al­ly quite dif­fi­cult to iden­ti­fy nov­el mech­a­nisms."
He has since moved on to oth­er dis­cov­ery fields, but that feel­ing was what got him ex­cit­ed about fo­cus­ing on tar­get­ed pro­tein degra­da­tion again and tak­ing up the CSO post at Am­phista last May, just af­ter the UK-based biotech de­buted with a $7.5 mil­lion Se­ries A.
The hy­poth­e­sis at Am­phista, in­cu­bat­ed at aca­d­e­m­ic founder Alessio Ciul­li's lab in Scot­land, has been that you can tar­get pro­teins for degra­da­tion by en­gag­ing oth­er parts of the ubiq­ui­tin-pro­tea­some sys­tem, said CEO Nic­ki Thomp­son.
Less than a year lat­er, they've scored $53 mil­lion in fresh fi­nanc­ing to prove it fur­ther.
No­var­tis and Eli Lil­ly hopped on­to the syn­di­cate along­side Gilde Health­care and For­bion, co-lead­ers of the round, and Am­phista's ex­ist­ing back­ers at Bio­Mo­tiv and Ad­vent Life Sci­ences.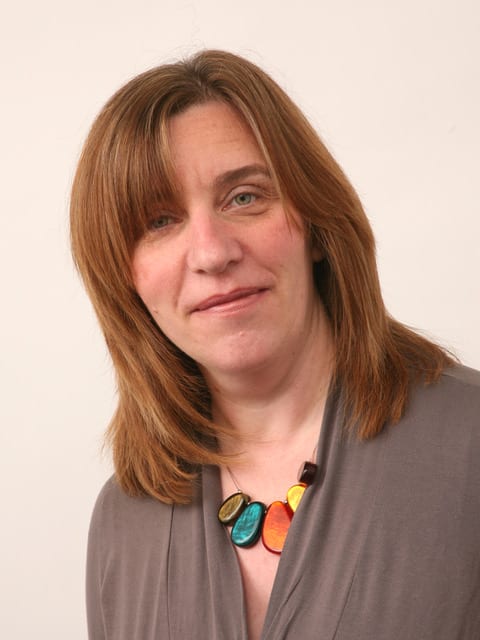 Nic­ki Thomp­son
Am­phista, Churcher not­ed, isn't the on­ly com­pa­ny re­al­iz­ing the lim­i­ta­tions of PRO­TACs as pi­o­neered by Craig Crews (with whom Ciul­li had worked as a fel­low) and oth­ers like Jay Brad­ner be­fore he be­came the chief of No­var­tis In­sti­tutes for Bio­Med­ical Re­search. Their re­spec­tive spin­outs, Arv­inas and C4 Ther­a­peu­tics, are some of the first to start Phase I stud­ies — in prostate can­cer and hema­to­log­ic ma­lig­nan­cies, re­spec­tive­ly.
There's Ly­cia, the start­up pur­su­ing Car­olyn Bertozzi's ideas for tar­get­ing ex­tra­cel­lu­lar pro­teins; a string of oth­ers, like Monte Rosa, are mov­ing in­to "mol­e­c­u­lar glues" — small­er com­pounds that they hope would have bet­ter drug-like prop­er­ties.
But glues would ul­ti­mate­ly on­ly work for a small num­ber of tar­gets, he added. So they chose to keep the tra­di­tion­al two-part con­struct of bi­func­tion­al de­graders, with one half bind­ing to the drug tar­get and the oth­er half be­ing a "war­head" that would re­cruit a pro­tein to ini­ti­ate the degra­da­tion. By en­gi­neer­ing the war­heads to en­list things oth­er than those E3 lig­as­es — they still can't re­veal what ex­act­ly makes it "gen­uine­ly dif­fer­ent" — they be­lieve they will open up whole new ar­eas for ex­plo­ration.
"We think we've over­come a lot of those prob­lems," Churcher said. "So our bi­func­tion­al ap­proach gives us the best of both worlds — great drug-like prop­er­ties and a broad tar­get scope."
With a goal to bring the lead pro­gram in­to the clin­ic in 2023, Thomp­son not­ed the Se­ries B will drill down on those ini­tial on­col­o­gy in­di­ca­tions and po­ten­tial­ly ex­pand to oth­ers that are cur­rent­ly out of bounds for pro­tein degra­da­tion.
De­spite the num­ber of com­pa­nies in the space, af­ter all, Kymera is pret­ty much the on­ly one that's pub­licly gone af­ter some­thing out­side of can­cer by ex­plor­ing in­flam­ma­tion with Sanofi.
Thomp­son and Churcher en­vi­sion go­ing even fur­ther, pro­duc­ing next-gen mol­e­cules that might even ad­dress dis­eases of the cen­tral ner­vous sys­tem.
With 15 full-time em­ploy­ees at the mo­ment, they ex­pect to at least dou­ble over the com­ing 12 to 18 months while pur­su­ing a "lim­it­ed num­ber of" strate­gic part­ner­ships.
"The field will con­tin­ue to grow — there's a huge amount of ef­fort, very smart minds go­ing in­to the area," Churcher said. "But we re­al­ly do need to break out of the lim­i­ta­tions that the cur­rent mech­a­nisms do bring up­on the field. I think they will be suc­cess­ful, but I think there's so much more scope to be even more suc­cess­ful."