Pre­clin­i­cal study shines a light on BET in­hibitors' po­ten­tial to pre­vent obe­si­ty-re­lat­ed can­cer growth
A small mol­e­cule in­hibitor of the bro­mod­omain and ex­tra-ter­mi­nal pro­tein fam­i­ly (BET) may slow down and even pre­vent the growth of breast and lung can­cers, re­searchers re­port.
In two stud­ies pub­lished in Can­cer Pre­ven­tion Re­search to­day, sci­en­tists showed that the drug com­pound, I-BET-762, had ef­fects on both tu­mor and im­mune cells. As a re­sult, it re­duced the amount of ex­ist­ing can­cer cells in mice by 80% and pre­vent­ed 50% of pre­can­cer­ous hu­man cells from be­com­ing can­cer­ous.
"This drug not on­ly in­duced growth ar­rest and down­reg­u­lat­ed c-Myc, pSTAT3, and pERK pro­tein ex­pres­sion in tu­mor cells in vit­ro and in vi­vo but al­so al­tered im­mune pop­u­la­tions in dif­fer­ent or­gans." the re­searchers write about the mouse mod­el.
Sim­i­lar BET in­hibitors are cur­rent­ly in clin­i­cal tri­als for can­cer treat­ments, in­clud­ing a dual BET/ki­nase pro­gram at Ap­tose. But the Michi­gan State Uni­ver­si­ty re­searchers ar­gue that it has a great po­ten­tial in can­cer pre­ven­tion, es­pe­cial­ly when it comes to ma­lig­nant cell trans­for­ma­tion and tu­mor growth stim­u­lat­ed by vis­cer­al fat.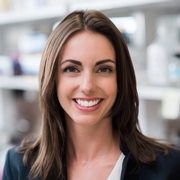 Jamie Bernard
To demon­strate that, the re­searchers treat­ed both the mice and cell lines with fi­brob­last growth fac­tor-2. The pro­tein, which pro­motes can­cer­ous change, is in­duced by ex­cess vis­cer­al fat — the type that wraps around or­gans.
"Al­most half a mil­lion of all new can­cers have been linked to obe­si­ty," said Jamie Bernard, a Michi­gan State Uni­ver­si­ty pro­fes­sor who led one of the stud­ies. "There is ev­i­dence that vis­cer­al fat and high-fat di­ets can in­crease can­cer risk; and while cur­rent can­cer treat­ments have helped to low­er can­cer mor­tal­i­ty, the num­ber of obe­si­ty-as­so­ci­at­ed can­cers con­tin­ues to climb."