Prep­ping PhI­II for Soliris ri­val, Apel­lis rides a bois­ter­ous mar­ket to a $150M IPO
The sec­ond time proved the charm for Apel­lis Phar­ma­ceu­ti­cals' IPO plans. The Ken­tucky biotech, which has been rack­ing up ven­ture cash and pos­i­tive da­ta, priced their IPO at $14 a share — right in the mid­dle of the range. That trans­lates in­to a $150 mil­lion score for 10.7 mil­lion shares in the lat­est ex­am­ple of Wall Street's new­found pas­sion for biotech.
Un­der­writ­ers now have a shot at 1.6 mil­lion shares at the same price for the biotech, which will be­gin trad­ing un­der the $APLS sym­bol. That would be worth a $22 mil­lion add-on. Apel­lis tried to mount an IPO in ear­ly 2016 for about half of what it gained this week, but had to re­coil from a chilly mar­ket.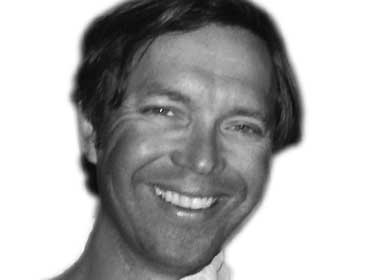 Cedric Fran­cois
The big in­vestor here is Morn­ing­side, which held 28% of the stock. CEO Cedric Fran­cois holds 4.3% of the stock, now worth $24 mil­lion at the first price.
Apel­lis bagged a $60 mil­lion crossover round in Au­gust af­ter pro­duc­ing pos­i­tive da­ta from two tiny stud­ies of its Soliris ri­val for parox­ys­mal noc­tur­nal he­mo­glo­bin­uria (PNH). In 3 pa­tients nev­er treat­ed with Soliris, in­ves­ti­ga­tors re­port­ed that all of them ex­pe­ri­enced a quick cor­rec­tion on a key bio­mark­er for lac­tate de­hy­dro­ge­nase, or LDH. In 6 pa­tients not re­spond­ing well to Soliris, the av­er­age he­mo­glo­bin lev­el was brought up an av­er­age of 36%, LDH was cor­rect­ed and trans­fu­sions dropped from 3.4/month on eculizum­ab monother­a­py to 0.3/month when APL-2 was added to eculizum­ab. And the biotech raised no un­usu­al red flags on the safe­ty side.
Apel­lis now wants to move from the ear­ly study straight in­to Phase III next year, with the sup­port of the FDA.
A spe­cial­ist in the com­ple­ment C3 in­hibitor class, Apel­lis fol­lowed up with pos­i­tive mid-stage tri­al for age-re­lat­ed mac­u­lar de­gen­er­a­tion. The biotech is now prepar­ing a Phase III study for the PNH drug, with plans to take on one of the world's most ex­pen­sive ther­a­pies if every­thing works ac­cord­ing to plan.