Press­ing for di­rect ne­go­ti­a­tions, Take­da adds cash to a meati­er $63B bid to buy Shire
Look­ing to whip up some en­thu­si­asm for its quest to buy out Shire, Take­da has sweet­ened its of­fer to £47 a share, adding £.5 with a big­ger stack of cash to tempt in­vestors with. CEO Christophe We­ber now says he can af­ford £21.00 in cash (to be paid in dol­lars) and £26.00 in shares.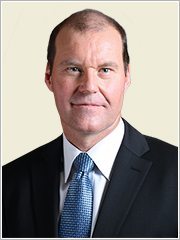 Christophe We­ber
That brings the to­tal to about $63 bil­lion, with an in­crease of 18% in the por­tion to be paid in cash.
Shire replied by say­ing that the board "is con­sid­er­ing its po­si­tion with re­spect to the Fourth Pro­pos­al and will is­sue a fur­ther an­nounce­ment in due course." The board has al­ready turned their thumbs down on three ear­li­er of­fers, de­mand­ing to see a num­ber that would com­pel them to sit down at the bar­gain­ing ta­ble.
Take­da un­veiled its ini­tial round of bids on Thurs­day, which spurred Al­ler­gan to jump in­to the game for about 4 hours, be­fore a 7% plunge in its share price con­vinced ex­ecs they were play­ing with fire. Al­ler­gan quick­ly walked away, say­ing they wouldn't be bid­ding af­ter all.
We­ber, though, ap­pears com­plete­ly hooked by the process, look­ing to ac­quire a com­pa­ny in a deal that would leave Shire's share­hold­ers in con­trol of a large chuck of the eq­ui­ty.
An­a­lysts are wait­ing now to see whether Shire will bow to share­hold­er pres­sure and get down to ne­go­ti­at­ing a deal, and whether some­one with more fi­nan­cial heft comes in to launch a bid­ding war that Take­da would be hard pressed to com­pete with. Shares edged up 1.4% mid-day Fri­day, leav­ing Shire's mar­ket cap at $48 bil­lion — an in­di­ca­tion that in­vestors aren't at all con­vinced that a deal is cer­tain.