Pri­do­pi­dine is still a mess in lat­est Hunt­ing­ton's study, but Te­va maps PhI­II
Six years ago a Dan­ish com­pa­ny called Neu­roSearch en­joyed a few days in the sun when it said its ex­per­i­men­tal drug for Hunt­ing­ton's diease, Huntex­il (pri­do­pi­dine), had scored pos­i­tive da­ta for im­prov­ing mo­tor func­tions in pa­tients in a Phase III study. But a few weeks lat­er the com­pa­ny was bat­tered by a re­assess­ment of the da­ta, which con­clud­ed that the drug had failed.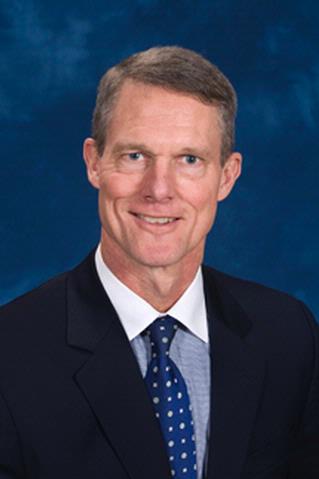 Karl Kieburtz, Uni­ver­si­ty of Rochester
Neu­roSearch nev­er re­cov­ered from that set­back. But Te­va in-li­censed the drug. And this week it un­veiled new Phase II da­ta on Huntex­il, which con­tin­ues to per­form un­even­ly in clin­i­cal stud­ies.
Once again the drug failed to im­prove mo­tor func­tions in pa­tients. But Te­va says it got en­cour­ag­ing da­ta in a sub­pop­u­la­tion of ear­ly stage pa­tients, record­ing an im­prove­ment in To­tal Mo­tor Score and dys­to­nia ob­served at 26 and 52 weeks at spe­cif­ic dos­es.
Now Te­va says it's ready to go back in­to Phase III, this time armed with some ad­di­tion­al in­sights on the drug's mech­a­nism of ac­tion.
Te­va's in­ves­ti­ga­tors say they dis­cov­ered that the drug is a Sig­ma 1 Re­cep­tor (S1R) treat­ment, putting it in­to a more wide­ly known pipeline that has been stud­ied close­ly for neu­rode­gen­er­a­tive con­di­tions. And that new knowl­edge prompt­ed the com­pa­ny to change the study from a 26-week tri­al, where the drug flopped, to 52 weeks.
Karl Kieburtz, di­rec­tor of the Clin­i­cal & Trans­la­tion­al Sci­ence In­sti­tute at the Uni­ver­si­ty of Rochester Med­ical Cen­ter, had this to say:
"These study re­sults are very im­por­tant for the HD com­mu­ni­ty and for the con­tin­ued de­vel­op­ment of pri­do­pi­dine. First­ly, pri­do­pi­dine's safe­ty pro­file has been con­firmed and ex­tend­ed. Sec­ond­ly, we now have a clear­er idea of the dosages to study in Phase 3. Last­ly, we have some of the most en­cour­ag­ing ev­i­dence to date about an in­ter­ven­tion which may slow the in­ex­orable func­tion­al de­cline of HD."