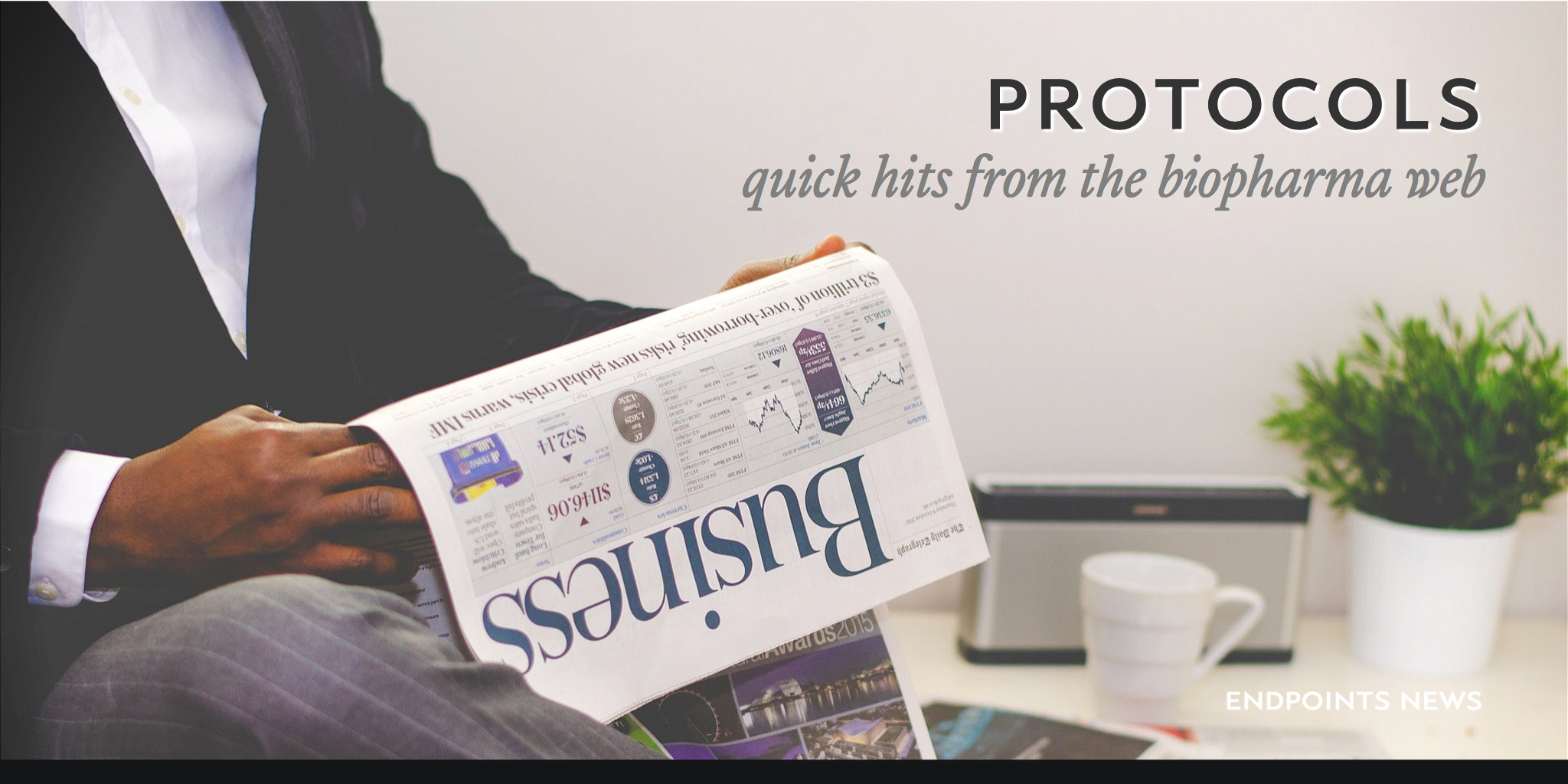 Prome­dior makes a 'break­through' with PhI­II IPF drug; NASH fo­cused NGM Bio­phar­ma sets terms for IPO; blue­bird bio says Lenti­Glo­bin is still un­der EU re­view, de­spite con­flict­ing re­port
→ Clos­ing in on 3 years since Bris­tol-My­ers $BMY struck an op­tion deal to buy Prome­dior for up to $1.25 bil­lion, the biotech says that it's gained break­through ther­a­py sta­tus for its star fi­bro­sis drug PRM-151, now in a Phase III pro­gram for IPF. Prome­dior says that reg­u­la­tors based their de­ci­sion on pos­i­tive Phase II re­sults, which set up the new­ly launched late-stage pro­gram. Re­searchers will be us­ing forced vi­tal ca­pac­i­ty as a pri­ma­ry end­point and six-minute walk dis­tance as the key sec­ondary end­point.
→ Mer­ck-part­nered NASH hope­ful NGM Bio­phar­ma on Mon­day broke out the terms of its IPO. The com­pa­ny, which plans to list on the Nas­daq un­der the sym­bol NGM, is of­fer­ing about 6.7 mil­lion shares priced be­tween $14 to $16, ac­cord­ing to the fil­ing. At the mid­point of the range, the com­pa­ny would com­mand a mar­ket val­ue of more than $1 bil­lion. Net pro­ceeds from the of­fer­ing — ex­clud­ing the $62 mil­lion Mer­ck $MRK is fork­ing over in a con­cur­rent pri­vate place­ment — are ex­pect­ed to be rough­ly $89.5 mil­lion. Fel­low NASH drug de­vel­op­er Gen­fit is al­so ready­ing plans for its own IPO.
→ Looks like some­body got their wires crossed. In a strange turn of events, blue­bird bio $BLUE is­sued a state­ment that the EMA's CHMP has not is­sued its rec­om­men­da­tion on the com­pa­ny's gene-re­place­ment ther­a­py Lenti­Glo­bin, af­ter two char­i­ties — As­so­ci­azione Vene­ta Lot­ta al­la Ta­lassemia and the UK Tha­las­saemia So­ci­ety — an­nounced on Mon­day that the keen­ly an­tic­i­pat­ed treat­ment (ex­pect­ed to car­ry a sev­en-fig­ure price tag) for be­ta tha­lassemia — a rare, in­her­it­ed blood dis­or­der — had se­cured con­di­tion­al EU ap­proval.
→ About a year fol­low­ing its US ap­proval for Crysvi­ta for pa­tients with X-linked hy­pophos­phatemia (XLH) — an in­her­it­ed form of rick­ets — in adult and pe­di­atric pa­tients, Ul­tragenyx $RARE has se­cured the first Latin Amer­i­can nod for the pricey rare dis­ease drug that has in­spired an­a­lysts to pre­dict block­buster peak sales. On Tues­day, the drug­mak­er said it had won ap­proval for the drug in Brazil. Crysvi­ta is al­so ap­proved for use in Eu­rope and Cana­da.
→ Eiger Bio­Phar­ma's $EIGR ex­per­i­men­tal GLP-1 an­tag­o­nist, avex­i­tide, has cleared a Phase II study by im­prov­ing glu­cose lev­els and sup­pressed in­sulin lev­els rel­a­tive to place­bo in post-bariatric surgery pa­tients, the com­pa­ny said on Mon­day. "With avex­i­tide in PBH (post-bariatric hy­po­glycemia) rep­re­sent­ing on­ly $0.36 of our $47 EIGR price tar­get, we re­it­er­ate that this pro­gram rep­re­sents es­sen­tial­ly a free call op­tion for in­vestors," Baird an­a­lysts wrote in a note.