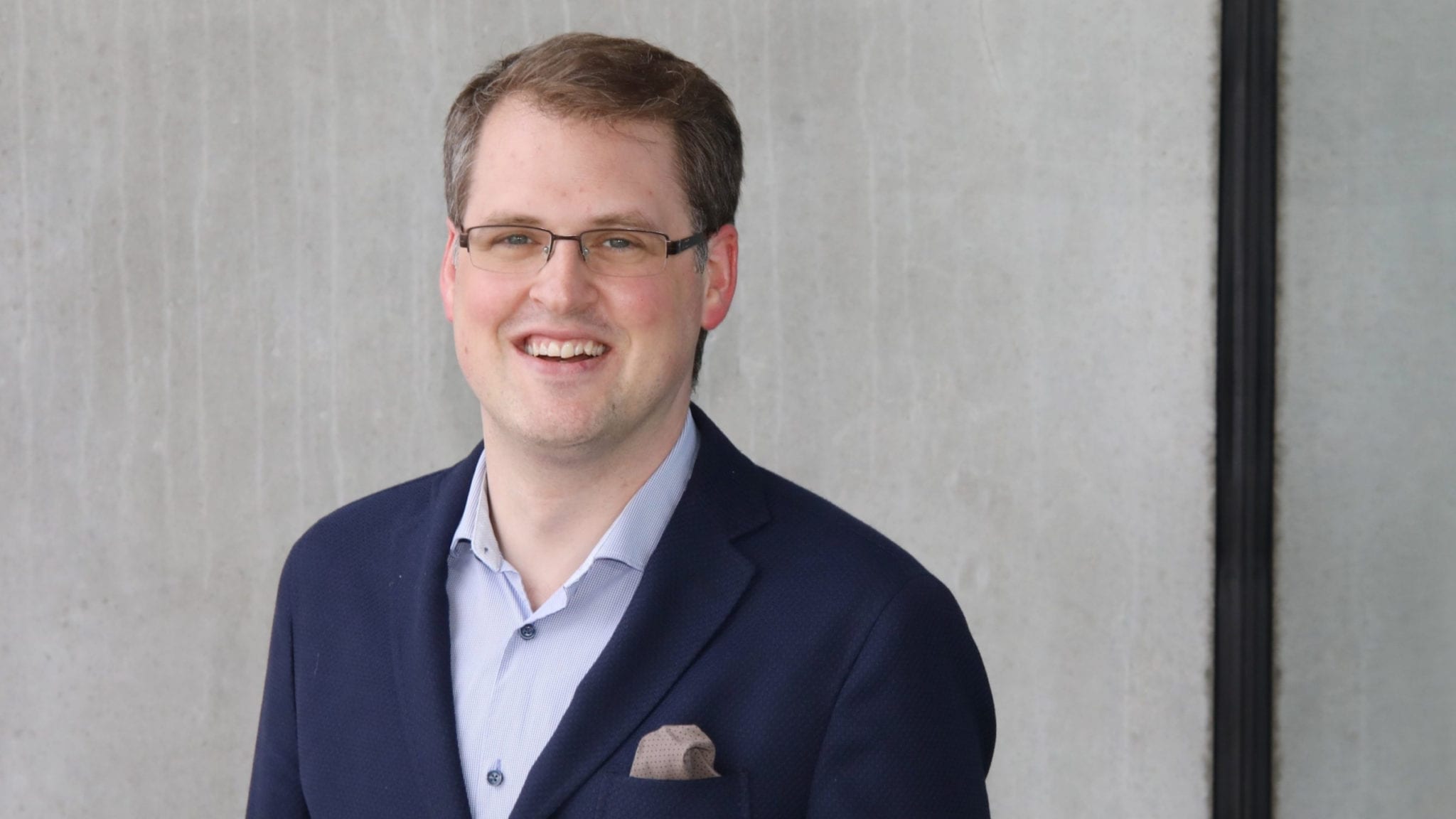 Philipp Spycher, Araris CEO
Promis­ing bet­ter link­er tech to ADC field, Araris has 'very, very am­bi­tious' plans for the clin­ic
A cou­ple months af­ter rais­ing CHF 2.5 mil­lion ($2.76 mil­lion) in ini­tial seed fund­ing, one-year-old Araris Biotech is top­ping off the round with an­oth­er CHF 12.7 mil­lion ($14 mil­lion).
The Paul Scher­rer In­sti­tute and ETH Zurich spin­out now has CHF 15.2 mil­lion to work with, and CEO Philipp Spy­cher has big plans. He hopes to bring one of the com­pa­ny's an­ti­body-drug con­ju­gates (ADC) to the clin­ic by late 2022 or ear­ly 2023. "It's very, very am­bi­tious, but we are very op­ti­mistic that we ac­tu­al­ly can make it," he said.
AD­Cs have been around for "quite some time," Spy­cher said. They con­sist of three parts: a drug pay­load, an an­ti­body and a link­er mol­e­cule that bridges the two to­geth­er. They're de­signed to de­liv­er po­tent drugs to a de­sired tis­sue — for ex­am­ple, a chemother­a­py agent to a tu­mor. How­ev­er, the link­er can be un­sta­ble, or even "fall off," Spy­cher said.
"And this is where we come in," he added. Araris is work­ing on a sta­ble, uni­ver­sal link­er that can at­tach any off-the-shelf an­ti­body with any pay­load, with­out the need for mod­i­fi­ca­tion.
"Com­pa­nies, they spend mil­lions on iden­ti­fy­ing the prop­er an­ti­bod­ies. And then when you… need to mod­i­fy this an­ti­body in or­der to at­tach to the pay­load, this is what com­pa­nies re­al­ly don't want to do," Spy­cher said. The "beau­ty of the tech­nol­o­gy," he added lat­er, is that the AD­Cs can be gen­er­at­ed "very eas­i­ly," cut­ting de­vel­op­ment costs and time.
As for the tar­gets? "Stay tuned," Spy­cher said. He ex­pects more in­for­ma­tion re­gard­ing the com­pa­ny's can­di­dates to be re­leased lat­er this year.
The ADC field has seen a resur­gence of play­ers over the last few years, who join some long­time res­i­dents like Seagen (you may still re­mem­ber it as Seat­tle Ge­net­ics) and — you guessed it — ADC Ther­a­peu­tics.
Last year, the FDA grant­ed ac­cel­er­at­ed ap­proval for Pad­cev, an ADC de­vel­oped by Astel­las and Seagen for adults with lo­cal­ly ad­vanced or metasta­t­ic urothe­lial can­cer who pre­vi­ous­ly re­ceived a PD-1/L1 in­hibitor and a plat­inum-con­tain­ing chemo. And back in Sep­tem­ber, Mer­ck struck a $1.6 bil­lion deal to de­vel­op Seagen's oth­er ADC, ladi­ratuzum­ab ve­dotin. In May, ADC Ther­a­peu­tics hit Nas­daq with a $233 mil­lion pub­lic de­but.
"To­day, there are nine an­ti­body-drug con­ju­gates ap­proved by the FDA but many of them can­not be dosed high enough to elic­it ef­fi­ca­cy due to sys­temic tox­i­c­i­ty of­ten caused by link­er in­sta­bil­i­ty or het­eroge­nous dis­tri­b­u­tions of the pay­load. The Araris tech­nol­o­gy ad­dress­es these lim­i­ta­tions and of­fers a nov­el and in­no­v­a­tive ap­proach to bring bet­ter ther­a­pies to pa­tients in need," Do­minik Es­ch­er, a man­ag­ing part­ner at Pure­os Bioven­tures and new mem­ber of Araris' board of di­rec­tors, said in a state­ment.
The most re­cent seed fund­ing was led by Pure­os, with a hand from 4BIO Cap­i­tal, btov Part­ners, Redalpine, VI Part­ners and Schroder Ad­veq.
"It's a very young com­pa­ny and I think we are pro­gress­ing very well and can at­tract in­ter­est from large phar­ma­ceu­ti­cal com­pa­nies, and al­so from in­vestors," Spy­cher said.