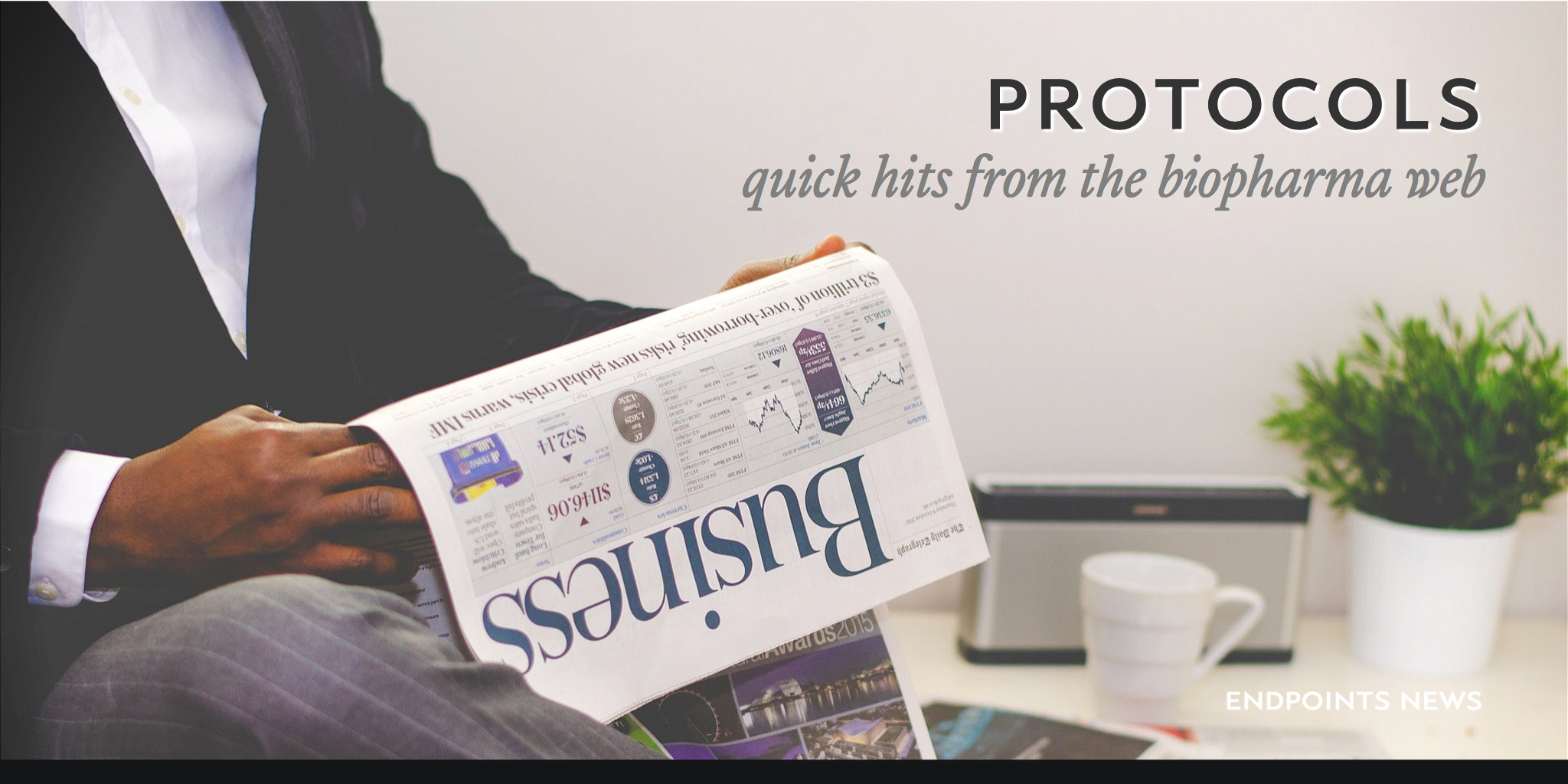 Pro­tal­ix files BLA to com­pete with Sanofi Gen­zyme; Rally­bio col­lects an­oth­er Alex­ion alum
→ Pro­tal­ix Bio­Ther­a­peu­tics has filed a BLA for their Fab­ry Dis­ease treat­ment, pe­gu­ni­gal­si­dase al­fa. The drug is a re­com­bi­nant en­zyme grown in plant cell cul­tures and de­signed to sup­ple­ment the lyso­so­mal en­zyme that is de­fi­cient in pa­tients with the ge­net­ic dis­or­der. Chiesi Glob­al Rare Dis­eases has signed up to com­mer­cial­ize the drug, in a deal that's worth up to $760 mil­lion. A phase III study showed the Is­raeli biotech's drug led to much high­er con­cen­tra­tion of en­zyme than Fab­razyme, the long­time stan­dard-of-care from Sanofi Gen­zyme.
→ Just days af­ter lin­ing up $145 mil­lion to pay for their first for­ay in­to the clin­ic, the Rally­bio team is go­ing back to Alex­ion for their lat­est hire. They've re­cruit­ed Róisín Arm­strong, who will head the de­vel­op­ment of RLYB211, a plas­ma-de­rived hy­per­im­mune glob­u­lin in de­vel­op­ment for the pre­ven­tion of fe­tal and neona­tal al­loim­mune throm­bo­cy­tope­nia. Arm­strong served as VP and Glob­al Med­i­cine Team leader at Alex­ion.
→.Macro­Gen­ics $MGNX was buoyed by the news that the FDA isn't plan­ning on hold­ing an ex­pert com­mit­tee meet­ing to re­view its ap­pli­ca­tion for mar­ge­tux­imab. That re­moves one po­ten­tial bar­ri­er as they close in on a PDU­FA date of De­cem­ber 18.
→ Ver­sant Ven­tures, the Basel-based dis­cov­ery en­gine, an­nounced its lat­est com­pa­ny: Monte Rosa Ther­a­peu­tics. Backed with $32.5 mil­lion in Se­ries A funds, the com­pa­ny will work on de­vel­op­ing small mol­e­cules that de­grade dis­ease-caus­ing pro­teins, a rapid­ly grow­ing field.