Pro­teon trig­gers a stock im­plo­sion as its first PhI­II proves to be a bust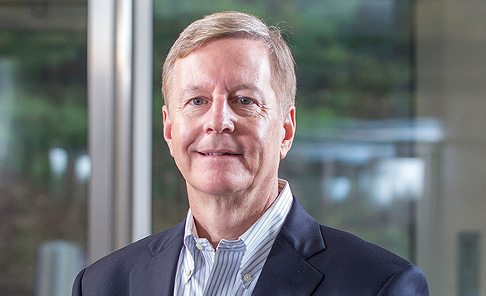 Steven Burke, Pro­teon
This morn­ing it was Pro­teon Ther­a­peu­tics' $PRTO turn to join the queue of small biotechs to step on a land mine.
The Waltham, MA-based biotech's shares cratered, plung­ing 70% in pre-mar­ket trad­ing af­ter the biotech re­port­ed that their Phase III tri­al of von­a­pan­i­tase (which used to be called PRT-201) failed the pri­ma­ry end­point on re­duc­ing the risk of what's called pri­ma­ry unas­sist­ed pa­ten­cy — the length of time from fis­tu­la sur­gi­cal cre­ation to the first oc­cur­rence of a fis­tu­la throm­bo­sis or cor­rec­tive pro­ce­dure to re­store blood flow.
The drug was de­vel­oped to help pa­tients with chron­ic kid­ney dis­ease main­tain an open fis­tu­la to al­low ad­e­quate blood flow need­ed for he­modial­y­sis.
The re­searchers ze­roed in on signs of drug ac­tiv­i­ty, not­ing a 17% risk re­duc­tion on the pri­ma­ry end­point and so-called sug­ges­tions that the drug was work­ing for sec­ondary pa­ten­cy, the time to fi­nal fail­ure. And the com­pa­ny will look for some vin­di­ca­tion in an on­go­ing Phase III tri­al. But quite a few in­vestors don't ap­pear ready to hang on for Round II.
More than 300 pa­tients were en­rolled in the first Phase III tri­al.
The mi­cro cap end­ed Mon­day with a mar­ket cap of $164 mil­lion, which large­ly went up in smoke.
"We are dis­ap­point­ed that the study missed the pri­ma­ry end­point. How­ev­er, it ap­pears that von­a­pan­i­tase had a drug ef­fect and we are en­cour­aged by the sec­ondary pa­ten­cy and fis­tu­la use for he­modial­y­sis find­ings in this tri­al, both of which we be­lieve are clin­i­cal­ly im­por­tant," said Steven Burke, MD, Se­nior Vice Pres­i­dent and Chief Med­ical Of­fi­cer of Pro­teon Ther­a­peu­tics. "We plan to re­view the full da­ta set from PA­TEN­CY-1 and fur­ther in­ves­ti­gate these find­ings in our on­go­ing Phase 3 clin­i­cal tri­al, PA­TEN­CY-2."