Pro­teosta­sis shares shat­tered as weak triplet da­ta in­spires a scorch­ing back­lash
You al­most have to pity Pro­teosta­sis $PTI to­day. The mi­cro-cap biotech sal­lied out in­to the stock mar­ket ear­ly in the day try­ing to float some mediocre ef­fi­ca­cy re­sults for their triple for cys­tic fi­bro­sis and got gunned down on every side.
Al­ready quick to en­tice skep­ti­cism af­ter ear­li­er shots on goal aroused a short at­tack from Ker­ris­dale Cap­i­tal, some promi­nent an­a­lysts made short work of Pro­teosta­sis' num­bers this morn­ing. Its share price is down 65% to an all-time low and the mar­ket cap has shriv­eled to a pal­try $76 mil­lion — less than cur­rent as­sets on hand.
That's a far cry from the big spike of last Oc­to­ber, when some pos­i­tive dou­blet da­ta whipped up a bit of con­tro­ver­sial sup­port for the biotech — al­ways dan­ger­ous when you fac­tor in the Sturm und Drang re­ac­tions from the brigade of Ver­tex sup­port­ers out there anx­ious to mug any­thing that could com­pare with one of their cham­pi­on's new triplets.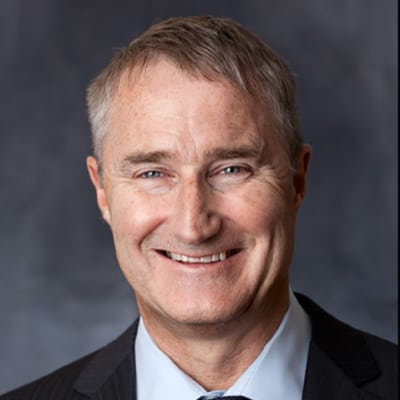 Ge­of­frey Porges
Even by ex­clud­ing some pa­tients from their per pro­to­col eval­u­a­tion, though, these weren't com­pet­i­tive num­bers, and Pro­teosta­sis shares were quick­ly led to the slaugh­ter.
Here's Ge­of­frey Porges from SVB Leerink:
Bot­tom Line: Pro­teosta­sis' (PTI, OP) pro­pri­etary triple ther­a­py phase I re­sults for ho­mozy­gous F508del cys­tic fi­bro­sis (CF) did not match the ef­fi­ca­cy of Ver­tex's CF med­i­cines, and will not com­pete for our es­ti­mat­ed $10bn peak CF sales to Ver­tex. Pro­teosta­sis' triple in­creased lung func­tion mea­sured by per­cent pre­dict­ed forced ex­pi­ra­to­ry vol­ume (FEV1) from base­line by +5%, com­pared to the +13-14% hur­dle es­tab­lished by Ver­tex.
Leerink's Joseph Schwartz has been a bull­ish ad­vo­cate of the triples and re­mains mod­est­ly hope­ful about bet­ter num­bers with longer ther­a­py. But even Schwartz can't swal­low da­ta points in­volv­ing tiny pa­tient num­bers.
Al­though the com­pa­ny re­port­ed an FEV ben­e­fit of 5.2% when '428 was added on­to Orkam­bi, some in­vestors ques­tion the FEV ben­e­fit of '428 be­cause the da­ta was high­ly vari­able and large­ly dri­ven by two pa­tients on place­bo who wors­ened more than one would ex­pect. Un­for­tu­nate­ly, pa­tients did not gain a sta­tis­ti­cal­ly sig­nif­i­cant im­prove­ment in FEV for both stud­ies — 10 mg or 30 mg '428 added to Symdeko (28 days) and 400 mg '801 added to Symdeko (14 days) com­pared to place­bo. How­ev­er, the pa­tients in the '801 + Symdeko co­hort ex­pe­ri­enced an av­er­age sweat chlo­ride im­prove­ment of -20 mM (p<0.05) com­pared to base­line. Based on to­day's up­date, PTI will de­pri­or­i­tize their add-on study and fo­cus on their pro­pri­etary triplet and dou­blet com­bi­na­tion ther­a­py.
Will in­vestors come back for more? Many turned the chan­nel this morn­ing and don't seem pre­pared to give this lat­est ri­val to Ver­tex's throne an­oth­er chance.
Not on board to in­spect the da­ta was Baird's Bri­an Sko­r­ney, who had called the Oc­to­ber re­sults vi­able. Sko­r­ney dropped cov­er­age soon af­ter the Oc­to­ber da­ta were re­leased and Pro­teosta­sis raised cash with its in­flat­ed share price.