Prothena care­ful­ly ex­plains why it's killing a pso­ri­a­sis drug af­ter PhIb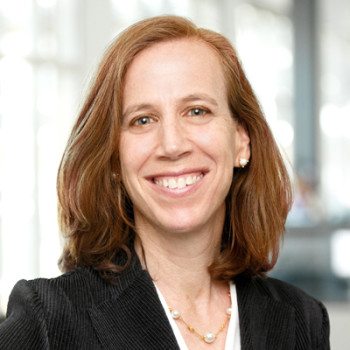 Sarah Noon­berg
Prothena is cut­ting its loss­es on one of its key drug de­vel­op­ment pro­grams af­ter con­clud­ing their ther­a­py failed to pass muster in a Phase Ib study of pso­ri­a­sis.
PRX003 hit its mark — CD146 — on Th17 cells, as they ex­pect­ed. But re­searchers didn't see the kind of phar­ma­co­dy­nam­ic ef­fect they were look­ing for. So there will be no Phase II to come in ei­ther pso­ri­a­sis or atopic der­mati­tis, two ail­ments which have seen con­sid­er­able progress re­cent­ly from new­ly ap­proved ther­a­pies.
To their cred­it, ex­ecs at Dublin-based Prothena $PR­TA were un­sen­ti­men­tal in their eval­u­a­tion of the re­sults. And for a small study with 33 pa­tients di­vid­ed be­tween a va­ri­ety of dos­es and a place­bo arm, Prothena gath­ered con­sid­er­able knowl­edge from the study.
The biotech's stock dipped 6% on the news in af­ter-mar­ket trad­ing.
This seg­ment is worth read­ing:
Across all PRX003 dose lev­els in the Phase 1b MAD study, no clin­i­cal­ly rel­e­vant or sta­tis­ti­cal­ly sig­nif­i­cant ben­e­fit on PASI 75 re­sponse was ob­served. At week 12, 29 per­cent of PRX003-treat­ed pa­tients (2 out of 7) in the 1 mg/kg dose co­hort achieved a PASI 75 re­sponse (p=0.2 rel­a­tive to place­bo), and no pa­tients in the 3 mg/kg, 10 mg/kg or 30 mg/kg dose co­horts achieved a PASI 75 re­sponse. Eval­u­a­tion of Th17 cell mi­gra­tion re­vealed in­suf­fi­cient de­creas­es in Th17 cell in­fil­tra­tion in­to tis­sue. Ad­di­tion­al­ly, as mea­sured from skin biop­sies there were no clin­i­cal­ly mean­ing­ful or dose-de­pen­dent changes in RNA tran­script lev­els of genes as­so­ci­at­ed with Th17-me­di­at­ed in­flam­ma­tion, in­clud­ing IL-17A, IL-17F, IL-6, TN­Fα, and IFNγ. De­spite mod­est ev­i­dence of a clin­i­cal ef­fect on PASI 75 re­sponse at the low­est dose lev­el, there was no re­la­tion­ship be­tween dose lev­els, RNA tran­script lev­els or oth­er mark­ers of in­flam­ma­to­ry ac­tiv­i­ty that pro­vid­ed ev­i­dence of a mean­ing­ful ther­a­peu­tic ef­fect. Col­lec­tive­ly, these da­ta demon­strat­ed that near-com­plete down­reg­u­la­tion of CD146 is in­suf­fi­cient to in­hib­it Th17 cell in­fil­tra­tion and as­so­ci­at­ed in­flam­ma­tion to the de­gree nec­es­sary to achieve mean­ing­ful clin­i­cal ben­e­fit in pa­tients with pso­ri­a­sis.
CEO Gene Kin­ney says the fo­cus now is on NEOD001 (Phase IIb and Phase III), PRX002 (Phase I) and PRX004 (ex­pect­ed to en­ter Phase I by mid-2018).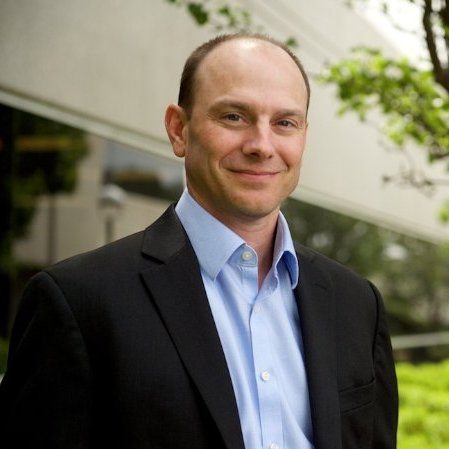 CEO Gene Kin­ney
"While we ob­served oc­cu­pan­cy and down­reg­u­la­tion of CD146 fol­low­ing ad­min­is­tra­tion of PRX003 con­sis­tent with our pre­vi­ous Phase 1a SAD study, the clin­i­cal re­sults in this study did not meet our pre-spec­i­fied cri­te­ria for ev­i­dence of a well-de­fined re­la­tion­ship be­tween bi­o­log­i­cal ac­tiv­i­ty and mean­ing­ful clin­i­cal ef­fects re­quired to ad­vance PRX003 in­to mid-stage clin­i­cal de­vel­op­ment for pso­ri­a­sis or pso­ri­at­ic arthri­tis as pre­vi­ous­ly planned," said Sarah Noon­berg, chief med­ical of­fi­cer of Prothena. "More­over, these re­sults in­di­cate the need for a deep­er un­der­stand­ing of CD146 mod­u­la­tion in the treat­ment of com­plex dis­ease states. We want to thank the pa­tients, clin­i­cians and site co­or­di­na­tors who have helped us ex­e­cute this thor­ough study."