Prothena re­vives its for­mer lead drug, aim­ing for a small­er pop­u­la­tion with more se­vere cas­es
A high-pro­file AL amy­loi­do­sis pro­gram once left for dead has got­ten new life.
Prothena is push­ing for­ward with its for­mer lead can­di­date NEOD001, now called bir­tamimab, in a Phase III study de­spite the ex­per­i­men­tal drug's crash and burn in a Phase IIb tri­al rough­ly three years ago. The study eval­u­at­ed bir­tamimab in rare, sec­ond-line cas­es of the dis­ease, and re­searchers al­so looked at the front­line set­ting in a Phase III that had been ex­pect­ed to fail.
But af­ter tak­ing an­oth­er look at the da­ta, Prothena say they found an un­ex­pect­ed sur­vival ben­e­fit in pa­tients at high risk for ear­ly mor­tal­i­ty, and are now plow­ing ahead with the con­fir­ma­to­ry study in those with the most se­vere man­i­fes­ta­tion of the dis­ease.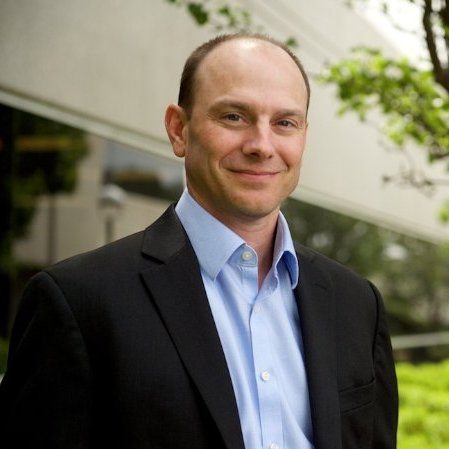 Gene Kin­ney
"The sur­vival ben­e­fit ob­served in the Mayo Stage IV pa­tients is not a sub­tle sur­vival ben­e­fit," CEO Gene Kin­ney told End­points News. "We had pa­tients that were do­ing quite well in the more mild sub­groups, so ob­vi­ous­ly you would not be ex­pect­ed to show a sig­nal on sur­vival in pa­tients that were al­ready sur­viv­ing well."
AL amy­loi­do­sis, like most of the dis­eases Kin­ney said Prothena aims to treat, is a pro­tein dys­reg­u­la­tion dis­ease. Pa­tients af­flict­ed with AL amy­loi­do­sis gen­er­al­ly see de­posits of mis­fold­ed pro­teins build up in the heart and oth­er vi­tal or­gans, and the the­o­ry be­hind bir­tamimab is that it can clear these ac­cu­mu­la­tions di­rect­ly.
So why did Prothena change its mind? Kin­ney broke it down like this: In more mild cas­es of the dis­ease, bir­tamimab did not see much ben­e­fit over place­bo in ei­ther pre­vi­ous study. The haz­ard ra­tio in the Phase III among all pa­tients was 0.835, a fig­ure that ul­ti­mate­ly spurred Prothena to drop the pro­gram at the rec­om­men­da­tion of the in­de­pen­dent mon­i­tor­ing board.
When con­duct­ing a deep­er analy­sis on the da­ta, how­ev­er, Prothena found a sta­tis­ti­cal­ly sig­nif­i­cant sur­vival ben­e­fit among the 77 Stage IV pa­tients af­ter 9 months. In the 38-per­son drug arm, 74% of pa­tients were still alive in that time­frame, as op­posed to 49% in the place­bo group. That dif­fer­ence mea­sured out to a haz­ard ra­tio of 0.413 and a p-val­ue of p=0.025.
Prothena al­so found ben­e­fits in a few sec­ondary end­points among these pa­tients, specif­i­cal­ly a pa­tient-re­port­ed ques­tion­naire mea­sur­ing im­pact on qual­i­ty of life and a six-minute walk test.
"This ob­vi­ous­ly re­quired our at­ten­tion," Kin­ney said. "You don't see a haz­ard ra­tio on an end­point like all-cause mor­tal­i­ty and just com­plete­ly ig­nore it, but at the same time we re­al­ly want­ed to scru­ti­nize this da­ta and make sure that these da­ta weren't telling us some­thing that may not be true."
Af­ter dou­ble- and triple-check­ing these new­ly dis­cov­ered da­ta with key opin­ion lead­ers and out­side sta­tis­ti­cal ex­perts, Kin­ney said, Prothena went to the FDA to try to fig­ure out a path for­ward. Reg­u­la­tors agreed the pro­gram could go ahead un­der a spe­cial pro­to­col as­sess­ment agree­ment, look­ing at the Stage IV pa­tients.
The new tri­al will have the same pri­ma­ry end­point of all-cause mor­tal­i­ty and will be event-based. It's ex­pect­ed to launch some­time in the mid­dle of this year, and Prothena will be look­ing for a p-val­ue of p≤0.1 to con­firm the ben­e­fit. Kin­ney said the goal is to en­roll up to 150 pa­tients, who will be ran­dom­ized to the ac­tive arm 2-to-1.
Once about half of the mor­tal­i­ty events need­ed to as­sess ef­fi­ca­cy oc­cur, a num­ber Prothena is not dis­clos­ing, the com­pa­ny will con­duct an in­ter­im analy­sis on the study. The com­pa­ny doesn't plan to re­lease da­ta; rather, it will de­ter­mine whether the tri­al should con­tin­ue as planned or be stopped due to "over­whelm­ing ef­fi­ca­cy."
Kin­ney said he doesn't know how long the tri­al might take, and that it de­pends on en­roll­ment and the study it­self. But with bir­tamimab's check­ered past in the rearview mir­ror, the com­pa­ny is mov­ing ahead with a new con­fi­dence over a pro­gram that, at one point, had been pro­ject­ed for $1.5 bil­lion in peak sales.
"When you're look­ing at the po­ten­tial sur­vival ben­e­fit of a mol­e­cule, it re­quires see­ing a lack of sur­vival in the con­trol arm," Kin­ney said. "That's why eval­u­at­ing this im­pact in these Mayo Stage IV pa­tients where they do have the high­est risk in ear­ly mor­tal­i­ty, we saw such a mean­ing­ful sur­vival ben­e­fit."