Pro­to­cols: Retrophin shares soar on promis­ing Phase II da­ta; FDA read­ies Keytru­da re­view for lung can­cer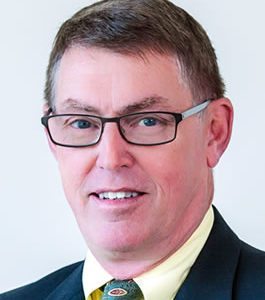 Retrophin CEO Stephen Ase­lage
Shares of San Diego-based Retrophin $RTRX shot up 26% Wednes­day morn­ing af­ter the com­pa­ny un­veiled promis­ing Phase II da­ta for their lead drug. In­ves­ti­ga­tors say they tracked a mean re­duc­tion of 44.8% in pro­tein­uria among pa­tients tak­ing sparsen­tan, well over twice the rate of re­duc­tion tracked in the irbe­sar­tan group. CEO Stephen Ase­lage says the com­pa­ny will now meet with the FDA to map out the short­est pos­si­ble route to the mar­ket. Retrophin is best known for its for­mer CEO, the no­to­ri­ous Mar­tin Shkre­li, who was kicked out of the com­pa­ny amid fraud al­le­ga­tions and now faces fed­er­al charges re­lat­ed to his han­dling of the biotech's fi­nances and a now de­funct hedge fund.
Just weeks af­ter Bris­tol-My­ers Squibb suf­fered a set­back in the de­vel­op­ment of its check­point drug Op­di­vo for lung can­cer, ri­val Mer­ck says that the FDA is ready to re­view the use of Keytru­da as a first-line ther­a­py for lung can­cer. Keytru­da is al­ready ap­proved as a sec­ond-line ther­a­py.
Cam­bridge, MA-based up­start Deci­bel Ther­a­peu­tics has re­cruit­ed Agios sci­en­tif­ic co-founder Michael Su to the com­pa­ny as its new CSO. The new ex­ec­u­tive crew now al­so in­cludes Paula K. Cobb, se­nior vice pres­i­dent of strat­e­gy, port­fo­lio and pro­grams; John J. Lee, se­nior vice pres­i­dent of phar­ma­ceu­ti­cal de­vel­op­ment; and Pe­te Cas­tri­chi­ni, vice pres­i­dent of hu­man re­sources. The com­pa­ny is helmed by ex-Bio­gen ex­ec Steve Holtz­man.
Japan's Min­istry of For­eign Af­fairs has a stern warn­ing for the UK bio­phar­ma in­dus­try: If you lose the EMA, don't ex­pect Japan­ese phar­ma com­pa­nies to keep their R&D op­er­a­tions in and around Lon­don. "Many Japan­ese phar­ma­ceu­ti­cal com­pa­nies are op­er­at­ing in Lon­don, due to the EMA's lo­ca­tion in Lon­don," reads the mes­sage. "If the EMA were to trans­fer to oth­er EU Mem­ber States, the ap­peal of Lon­don as an en­vi­ron­ment for the de­vel­op­ment of phar­ma­ceu­ti­cals would be lost, which could pos­si­bly lead to a shift in the flow of R&D [re­search and de­vel­op­ment] funds and per­son­nel to Con­ti­nen­tal Eu­rope. This could force Japan­ese com­pa­nies to re­con­sid­er their busi­ness ac­tiv­i­ties."
Au­ri­gene Dis­cov­ery Tech­nolo­gies is swap­ping a batch of mile­stones for 10.2 mil­lion shares of Curis. They're work­ing on an on­col­o­gy col­lab­o­ra­tion.
Take­da has vac­ci­nat­ed the first sub­ject in the Tetrava­lent Im­mu­niza­tion against Dengue Ef­fi­ca­cy Study (TIDES), a Phase III tri­al of its live-at­ten­u­at­ed tetrava­lent dengue vac­cine can­di­date (TAK-003).
The con­tract de­vel­op­ment and man­u­fac­tur­ing group Phar­ma­ceu­tics In­ter­na­tion­al has raised $93 mil­lion from a con­sor­tium of in­vestors led by Signet Health­care Part­ners and in­clud­ing Athyri­um Cap­i­tal Man­age­ment, Hil­dred Cap­i­tal Part­ners and Phar­ma­science. The mon­ey comes as debt and eq­ui­ty.