pSivi­da lines up EMA, FDA ap­pli­ca­tions for eye drug/de­vice as 2nd PhI­II de­liv­ers pos­i­tive da­ta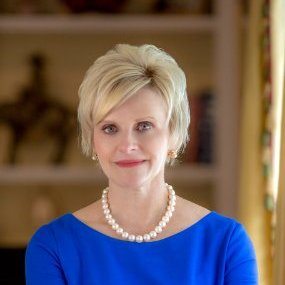 Nan­cy Lurk­er, CEO pSivi­da
Wa­ter­town, MA-based pSivi­da says their lead eye drug for pos­te­ri­or seg­ment uveitis hit the pri­ma­ry end­point of their sec­ond Phase III tri­al, putting them on track to a Eu­ro­pean fil­ing this month with an FDA ap­pli­ca­tion sched­uled to ar­rive in Q4.
The drug is de­signed to pre­vent a re­cur­rence of pos­te­ri­or seg­ment uveitis, which caus­es blind­ness, and re­searchers say that Durasert scored on that mark, with 21.8% in the drug arm ex­pe­ri­enc­ing a re­cur­rence com­pared to 53.8% in the place­bo arm.
The biotech's stock shot up 20%, then be­gan to lose al­ti­tude, with shares $PS­DV up 12.5% in pre-mar­ket trad­ing.
The biotech has had plen­ty of ups and downs along the way. Its first mi­cro de­vice for in­jec­tion in­to the eye — Ilu­vien, part­nered with Al­imera — was re­ject­ed sev­er­al times be­fore the FDA got around to ap­prov­ing it in 2014. Durasert is its new lead ex­per­i­men­tal drug/de­vice, us­ing an­oth­er in­sert to de­liv­er meds as the com­pa­ny ex­pands its use in oth­er dis­eases as well.
This time around, pSivi­da is plan­ning to keep US com­mer­cial rights while look­ing for a part­ner to take con­trol of Eu­rope and oth­er ex-US mar­kets.
There was al­so safe­ty da­ta to re­port on. The an­nounce­ment not­ed that:
•In­traoc­u­lar pres­sure (IOP) el­e­va­tion, which can lead to glau­co­ma, was 2.4 and 1.3 mm Hg (mean) at six months (vs base­line) for Durasert and sham, re­spec­tive­ly.

•Pa­tients re­quir­ing IOP-low­er­ing ther­a­py at any time dur­ing the first six months fol­low-up were 41.6% for Durasert and 34.6% for sham. No sub­ject re­quired IOP surgery dur­ing the first six months of fol­low-up.

•In pa­tients with a nat­ur­al (pha­kic) lens at base­line, 4.9% in the Durasert group re­quired a cataract surgery through six months com­pared to 8.6% in the sham group.
"The da­ta from this tri­al con­firms pre­vi­ous clin­i­cal re­search demon­strat­ing our three-year Durasert in­sert for pos­te­ri­or seg­ment uveitis may sig­nif­i­cant­ly help pa­tients suf­fer­ing from this dev­as­tat­ing dis­ease— the third lead­ing cause of blind­ness," said pSivi­da CEO Nan­cy Lurk­er.