Puma shares ripped af­ter grow­ing grade 3 di­ar­rhea threat is high­light­ed in an ab­stract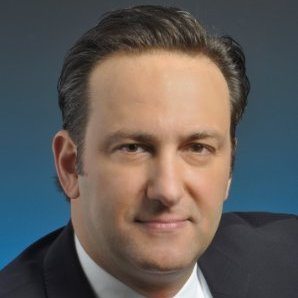 Simos Sime­oni­dis, RBC Cap­i­tal
The skep­tics ripped in­to Puma Biotech­nol­o­gy $PBYI to­day, tear­ing a 20% chunk out of its share price by ear­ly af­ter­noon on Mon­day af­ter get­ting a glimpse of its lead can­cer drug's con­tin­u­ing prob­lems spurring se­vere cas­es of di­ar­rhea in pa­tients.
The re­ac­tion quick­ly set in af­ter Puma post­ed an ab­stract for an up­com­ing can­cer sym­po­sium which spelled out the in­creas­ing rates in ner­a­tinib tri­als. RBC's Simos Sime­oni­dis sat down to com­pare the num­bers, and reached a few un­set­tling con­clu­sions. Here's a note he post­ed Mon­day af­ter­noon:
In an ab­stract re­leased this morn­ing, Puma dis­closed da­ta from the Phase II CON­TROL tri­al in the ex­tend­ed ad­ju­vant set­ting show­ing that treat­ment with lop­eramide helps low­er the ~40% Grade 3 (G3) di­ar­rhea seen in the Ex­teNET Phase III tri­al. How­ev­er, the num­bers re­leased to­day show that the G3 rates went up com­pared to what was dis­closed last year… Specif­i­cal­ly, in pa­tients in the orig­i­nal lop­eramide pro­to­col, the rate of G3 di­ar­rhea in­creased to 21.4% from 18.5%. Fur­ther­more, in the amend­ed pro­to­col arm, the amount of G3 di­ar­rhea more than dou­bled from 13% to 28.6%. Over­all, the blend­ed rate be­tween these two arms was 27.1% vs. 16% last year.

The com­pa­ny had re­cent­ly dis­closed they had added a new arm to the study, com­bin­ing the cor­ti­cos­teroid budes­onide to help with the pro­phy­lax­is reg­i­men. To­day's re­lease of the wors­en­ing (vs. last year's da­ta) di­ar­rhea, helps ex­plain the need for this change in the tri­al. While we view the 12.5% rate of G3 di­ar­rhea as po­ten­tial­ly promis­ing, we point to the small n (16 pa­tients) and to the fact that these da­ta are still ear­ly (i.e. it is pos­si­ble that they ac­tu­al­ly get worse over time, just as the da­ta from arms 1 and 2 did). The up­date in San An­to­nio should have slight­ly more ma­ture da­ta; how­ev­er, we view the fact that lop­eramide alone no longer ap­pears suf­fi­cient to pro­phy­laxe against se­vere di­ar­rhea as a sig­nif­i­cant neg­a­tive for ner­a­tinib and the stock.
One key point here: Sime­oni­dis has been cau­tious but pos­i­tive about ner­a­tinib's prospects as a new treat­ment for breast can­cer as it un­der­goes scruti­ny at the FDA. Datasets on 5-year sur­vival and lop­eramide pro­phy­lax­is had im­proved sen­ti­ment around the com­pa­ny's chances, he not­ed last Sep­tem­ber 20, when the FDA ac­cept­ed Puma's ap­pli­ca­tion for re­view.
The bear po­si­tion on Puma is that the drug could be too tox­ic even for the FDA, which has proven will­ing to put up with sig­nif­i­cant threats for drugs ini­tial­ly aimed at dy­ing pa­tients. Bulls be­lieve that the safe­ty bar is low enough to clear.
In­vestors were way ahead of Sime­oni­dis to­day, dri­ving down the com­pa­ny stock as Twit­ter quick­ly spread the word to any­one who hadn't heard al­ready.