Puma Biotech­nol­o­gy shares tank af­ter CHMP looks ready to hit a red light on ner­a­tinib
Six months af­ter Puma Biotech­nol­o­gy won an FDA OK for its can­cer ther­a­py ner­a­tinib, the EMA looks like its prepar­ing to throw up a big road­block in­to Eu­rope over con­cerns its reg­u­la­tors have about the drug. And the news im­me­di­ate­ly trig­gered an­oth­er sharp turn for the biotech's stock $PBYI, which plunged 27% in af­ter-mar­ket trad­ing.
An­a­lysts have been fret­ting over the Eu­ro­pean de­ci­sion for months now, not­ing that a sci­en­tif­ic ad­vi­so­ry group meet­ing called by the EMA sug­gest­ed that Puma faced some broad chal­lenges that ex­tend­ed be­yond the ev­i­dence of se­vere di­ar­rhea linked to the drug.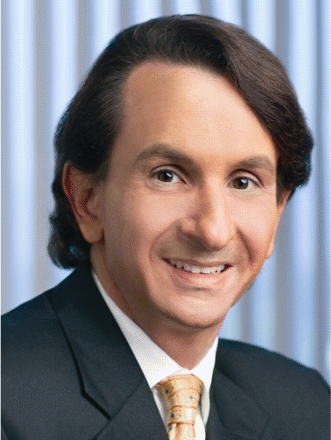 Alan Auer­bach, Puma CEO
To­day Puma an­nounced that the CHMP no­ti­fied the com­pa­ny of a neg­a­tive trend vote, which loose­ly trans­lat­ed means that they are high­ly un­like­ly to get a green light in Eu­rope any­time soon to sell ner­a­tinib for the ex­tend­ed ad­ju­vant treat­ment of ear­ly stage HER2-pos­i­tive breast can­cer.
The com­pa­ny's state­ment not­ed:
CHMP in­di­cat­ed that, in its opin­ion, the ben­e­fit risk as­sess­ment is neg­a­tive as the study re­sults are based on ev­i­dence from a sin­gle piv­otal tri­al and the 2- and 5-year in­va­sive dis­ease free sur­vival (iDFS) ben­e­fits ob­served to-date may lack suf­fi­cient clin­i­cal rel­e­vance.
That will like­ly make Puma's jour­ney in search of an ap­proval in Eu­rope much, much longer, while it's free to sell the drug in the US.
Leerink's Michael Schmidt not­ed:
CHMP's opin­ion was based on the re­sults from both the Phase III Ex­teNET tri­al in ex­tend­ed ad­ju­vant ear­ly stage HER2-pos­i­tive breast can­cer and the Phase II CON­TROL tri­al in ex­tend­ed ad­ju­vant ear­ly stage HER2-pos­i­tive breast can­cer ac­cord­ing to PBYI. In con­trast to that, the US FDA On­co­log­ic Drugs Ad­vi­so­ry Com­mit­tee (ODAC) vot­ed 12:4 in fa­vor of FDA ap­proval in­di­cat­ing that the risk-ben­e­fit pro­file of Ner­l­ynx was fa­vor­able. The FDA sub­se­quent­ly ap­proved Ner­l­ynx with a broad la­bel in the US which is not lim­it­ed to cer­tain pa­tient sub-pop­u­la­tions.
The de­bate over grade 3 di­ar­rhea seen in clin­i­cal tri­als ex­cit­ed con­sid­er­able short in­ter­est in the stock, but the FDA's ad­vis­ers bare­ly hes­i­tat­ed in urg­ing an ap­proval, with a track record that has long fa­vored adding new op­tions for on­col­o­gists and patents when­ev­er pos­si­ble.
Puma's shares — al­ways volatile in the back-and-forth de­bate over the drug's side ef­fects and its ef­fi­ca­cy — dived 27% in­stant­ly.