Pumped by an ear­ly glimpse of ef­fi­ca­cy, Newron charts a piv­otal course for schiz­o­phre­nia drug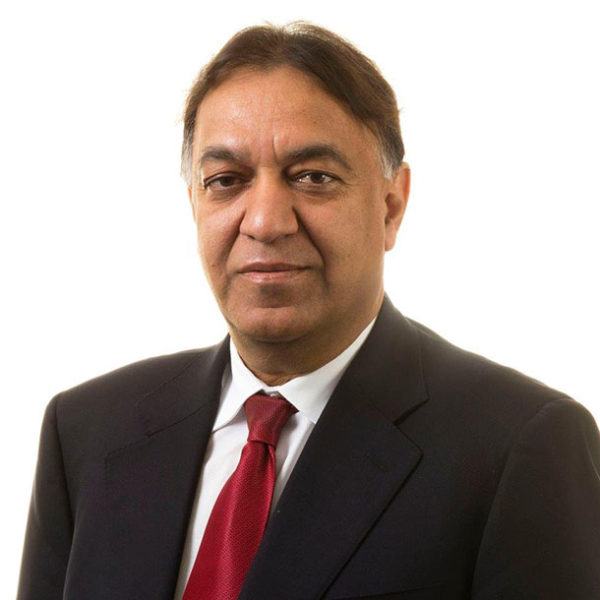 Ravi Anand, Newron
Just a few days af­ter Newron fi­nal­ly land­ed an FDA ap­proval for Parkin­son's add-on ther­a­py Xada­go af­ter a 4-year reg­u­la­to­ry odyssey, the biotech is back with a snap­shot of ear­ly da­ta on a new treat­ment for schiz­o­phre­nia. And while they were able to pull out pos­i­tive da­ta from the Phase IIa study of eve­namide, in­ves­ti­ga­tors plan to make some sig­nif­i­cant changes to the next study that could pro­vide more plain­ly promis­ing piv­otal re­sults.
Pre­sent­ing at the 16th Con­gress on Schiz­o­phre­nia Re­search in San Diego over the week­end, Newron con­clud­ed that their drug eve­namide did help a large group of pa­tients.
The mean change for the Pos­i­tive and Neg­a­tive Syn­drome Scale (PANSS) score over­all was -5.1 for the add-on com­pared to -3.7 for the place­bo, which Newron Chief Med­ical Of­fi­cer Ravi Anand de­scribed as "very close" to sta­tis­ti­cal sig­nif­i­cance. If you just looked at the pos­i­tive side of the scale, he added, the re­sults were sta­tis­ti­cal­ly sig­nif­i­cant.
It's im­por­tant to note that Newron and Anand de­cid­ed to amp up the study so they could go be­yond the safe­ty da­ta they were orig­i­nal­ly look­ing for — the drug proved tol­er­a­ble, they say — and start to see how this ther­a­py could work as an add-on.
The com­pa­ny re­cruit­ed 89 schiz­o­phre­nia pa­tients with break­through psy­chot­ic symp­toms while be­ing treat­ed with risperi­done or arip­ipra­zole.
"Com­pound A or B have the same char­ac­ter­is­tics," says Anand. "All of them work to a cer­tain ex­tent."
The two main ther­a­pies in use for schiz­o­phre­nia do es­sen­tial­ly the same thing, Anand tells me. And the re­sults are fre­quent­ly the same as well. Pa­tients of­ten re­spond ini­tial­ly and then switch af­ter the re­sponse winds down. And then the re­sponse winds down again.
In a wide range of an­i­mal tests, he adds, eve­namide ap­peared lim­it­ed to sodi­um chan­nel block­age and glu­ta­mate re­lease, which is what they were look­ing for as a sign of its on-tar­get speci­fici­ty, re­duc­ing the odds of an off-tar­get hit.
While the place­bo re­sponse may look large to the unini­ti­at­ed, Anand says it's ac­tu­al­ly low. That's be­cause re­searchers specif­i­cal­ly looked for pa­tients with a con­strained lev­el of symp­toms. In the piv­otal tri­als to come, he says, they'll be look­ing for pa­tients ex­pe­ri­enc­ing el­e­vat­ed symp­toms of schiz­o­phre­nia, where the drug's im­pact could be more clear­ly dis­tin­guished from a place­bo. And if it works in the next tri­al in­volv­ing about 360 pa­tients, to get start­ed next year, he be­lieves it will be straight­for­ward to repli­cate the re­sults in a sec­ond con­fir­ma­to­ry tri­al re­quired by the FDA.
Anand adds that the drug's "ef­fect ap­pears much bet­ter in younger pa­tients." That's be­cause "old­er pa­tients have lost the ca­pac­i­ty to re­spond. The dis­ease de­stroys cog­ni­tion" and as pa­tients age, there are neu­ro­chem­i­cal changes in the brain due to their long run­ning use of an­ti-psy­chotics that make their re­sponse to an add-on like eve­namide less like­ly.