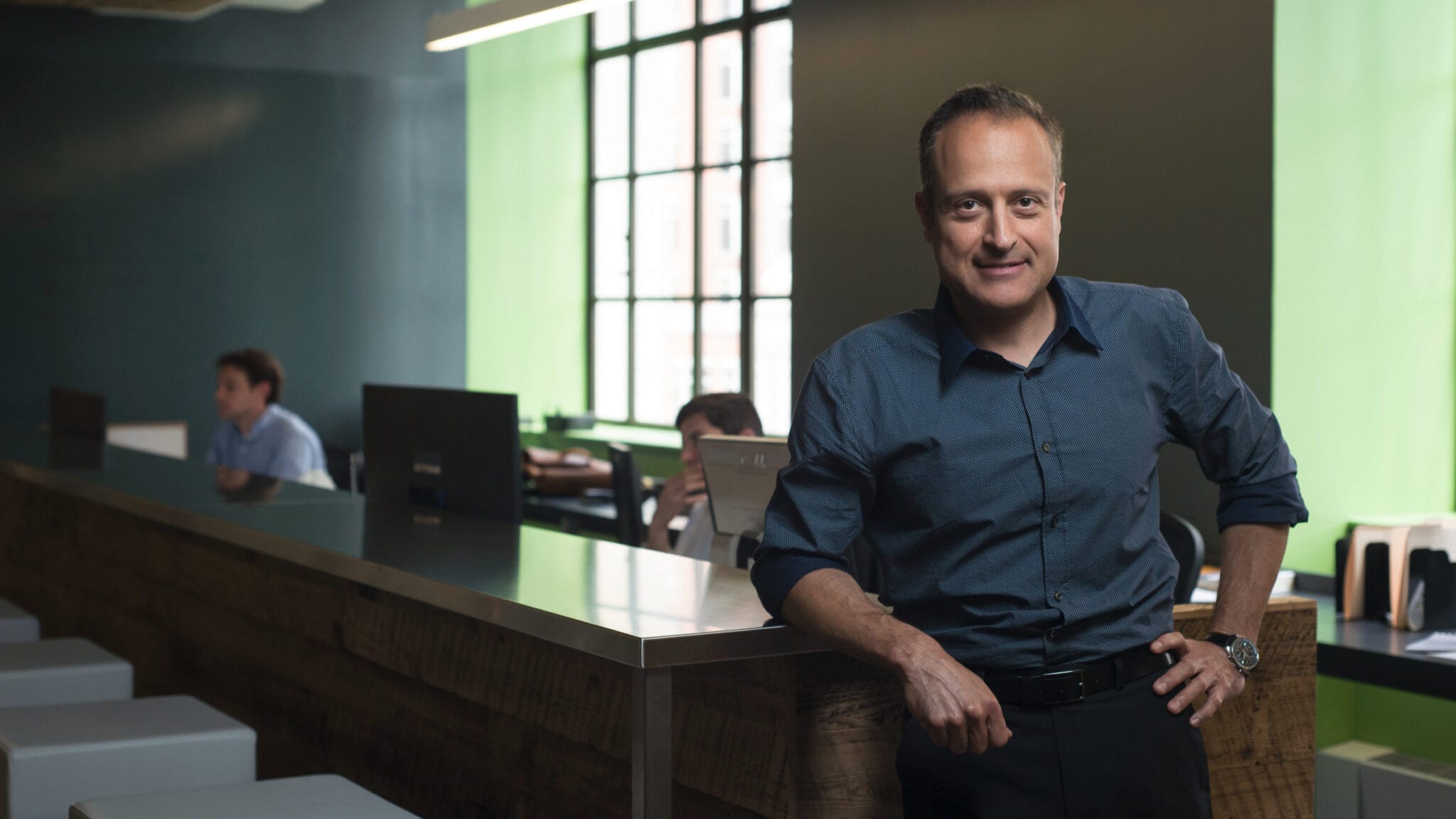 Yishai Zohar, Gelesis CEO (Gelesis)
PureTech-backed Gele­sis wins biotech's lat­est SPAC deal, plan­ning to bring weight loss prod­uct to up to 150M Amer­i­cans
Ed­i­tor's note: In­ter­est­ed in fol­low­ing bio­phar­ma's fast-paced IPO mar­ket? You can book­mark our IPO Track­er here.
The lat­est PureTech-found­ed biotech is head­ing to the New York Stock Ex­change, and it comes through a new SPAC re­verse merg­er.
De­vel­op­ing weight-man­age­ment pills that are on the cusp of a na­tion­al roll­out, Gele­sis will re­verse merge with Cap­star Spe­cial Pur­pose Ac­qui­si­tion Corp., the en­ti­ties an­nounced Mon­day morn­ing. The deal will give Gele­sis ac­cess to the $376 mil­lion raised from the SPAC, as well as an­oth­er $100 mil­lion in PIPE fund­ing.
The merg­er is ex­pect­ed to close be­fore the end of 2021 with Gele­sis earn­ing a pro for­ma im­plied val­ue of $1.3 bil­lion with the deal.
Gele­sis de­cid­ed to go with a SPAC rather than a more tra­di­tion­al IPO, CEO Yishai Zo­har told End­points News in an in­ter­view, be­cause it high­ly val­ued the SPAC team's com­mer­cial ex­pe­ri­ence, which will aid in a rapid roll­out lat­er this year.
"What we thought was very ap­peal­ing for us is the idea that we will emerge with a SPAC that has a very strong con­sumer and com­mer­cial ex­per­tise," Zo­har told End­points. "We re­al­ize that our la­bel is such that we need a very wide con­sumer ap­proach and strat­e­gy. We want­ed to build those ca­pa­bil­i­ties."
That ex­per­tise comes from a syn­di­cate with a va­ri­ety of busi­ness ex­pe­ri­ence. Cap­star's CEO is R. Steven Hicks, a Texas tele­com mag­nate whose for­mer com­pa­ny AMFM is the US' largest ra­dio sta­tion op­er­a­tor with more than 450 sta­tions na­tion­wide. There's al­so lead di­rec­tor Ro­dri­go de la Torre, the head of fi­nance and strat­e­gy for Taco Bell Glob­al since April 2019 who pre­vi­ous­ly served in a se­nior role at Piz­za Hut In­ter­na­tion­al.
Some of the SPAC cash is al­so slat­ed to ramp up man­u­fac­tur­ing of the pills, which are brand­ed un­der the name Plen­i­ty.
Gele­sis is the third PureTech en­ti­ty to go pub­lic af­ter Karuna Ther­a­peu­tics hit Nas­daq with a tra­di­tion­al IPO in 2019 and Vor Bio­phar­ma fol­lowed suit ear­li­er this year. Gele­sis' SPAC raise, how­ev­er, dwarfs both of the pre­vi­ous to­tals: Karuna raised $89.2 mil­lion in its IPO and Vor pulled in $176.9 mil­lion.
The biotech is at­tempt­ing to make its mark on weight man­age­ment through the use of pills that mim­ic the feel­ing of eat­ing veg­eta­bles, Gele­sis said in an in­vestor call Mon­day morn­ing. With a reg­i­men to be tak­en pri­or to meals, Plen­i­ty ex­pands by ab­sorb­ing wa­ter and fills up to 25% of the stom­ach by vol­ume, mak­ing pa­tients feel fuller be­fore eat­ing.
Plen­i­ty has been cleared by the FDA as a de­vice, Zo­har not­ed, and the com­pa­ny says it's re­ceived the broad­est la­bel of any weight main­te­nance treat­ment — in­di­vid­u­als with a BMI be­tween 25 and 40 are el­i­gi­ble for pre­scrip­tion. Fur­ther­more, he said, pa­tients do not need co­mor­bidi­ties to take Plen­i­ty, a key re­quire­ment for oth­er such drugs and de­vices al­ready on the mar­ket.
In the US alone, that ac­counts for about 150 mil­lion adults.
Gele­sis had ini­ti­at­ed a be­ta launch pro­gram in late 2020 that saw mem­ber­ship rise above 48,000 and is plan­ning full-scale na­tion­al com­mer­cial­iza­tion by the end of the year. For the be­ta, the pills were priced at $98 per 28-day sup­ply, with that fig­ure ex­pect­ed to re­main the same once Plen­i­ty up­scales, a Gele­sis spokesper­son told End­points in an email.
The biotech is not dis­clos­ing sales num­bers for the be­ta pro­gram, the spokesper­son added.
With the news of the deal, Gele­sis is tout­ing the safe­ty and ef­fi­ca­cy for the pills as well. In pre­vi­ous stud­ies com­plet­ed for the prod­uct, Zo­har says 59% of adults saw greater than 5% weight loss and 26% lost more than 10%. Com­pared to place­bo, Plen­i­ty dou­bled a pa­tient's chances of los­ing at least 5% of their weight.
Plen­i­ty's side ef­fect pro­file was sta­tis­ti­cal­ly no dif­fer­ent than place­bo, with no se­ri­ous ad­verse events.
One such pre­vi­ous tri­al, how­ev­er, said Plen­i­ty failed to demon­strate a 3% mean dif­fer­ence of weight loss be­tween the drug arm and the place­bo group, a fig­ure reg­u­la­tors typ­i­cal­ly have looked for in the past. But be­cause over­all risk pro­files were so low, and be­cause Plen­i­ty worked well for those who did re­spond, the FDA cleared the prod­uct with as broad a la­bel as it did, Zo­har said.
"The beau­ty of our ap­proach is be­cause of its fa­vor­able safe­ty and tol­er­a­bil­i­ty pro­file; there's no harm for every­one to try and see if they're a re­spon­der," Zo­har said. "With weight loss, be­cause it's such a het­ero­ge­neous prob­lem, it's very usu­al that you don't have one so­lu­tion that ap­plies for every­one."
Gele­sis is pri­mar­i­ly go­ing to fo­cus on sell­ing Plen­i­ty in the US un­til the com­pa­ny has beefed up man­u­fac­tur­ing, though it al­so signed a part­ner­ship to mar­ket the prod­uct in Greater Chi­na, Zo­har said.
Af­ter hun­dreds of SPACs flood­ed the mar­ket late last year and in 2021's first quar­ter, merg­ers start­ed to hit the gas ped­al once the cal­en­dar turned to spring. Over­all, SPACs have steered more than $15 bil­lion to the life sci­ences in­dus­try in 2021, ac­cord­ing to the End­points tal­ly.