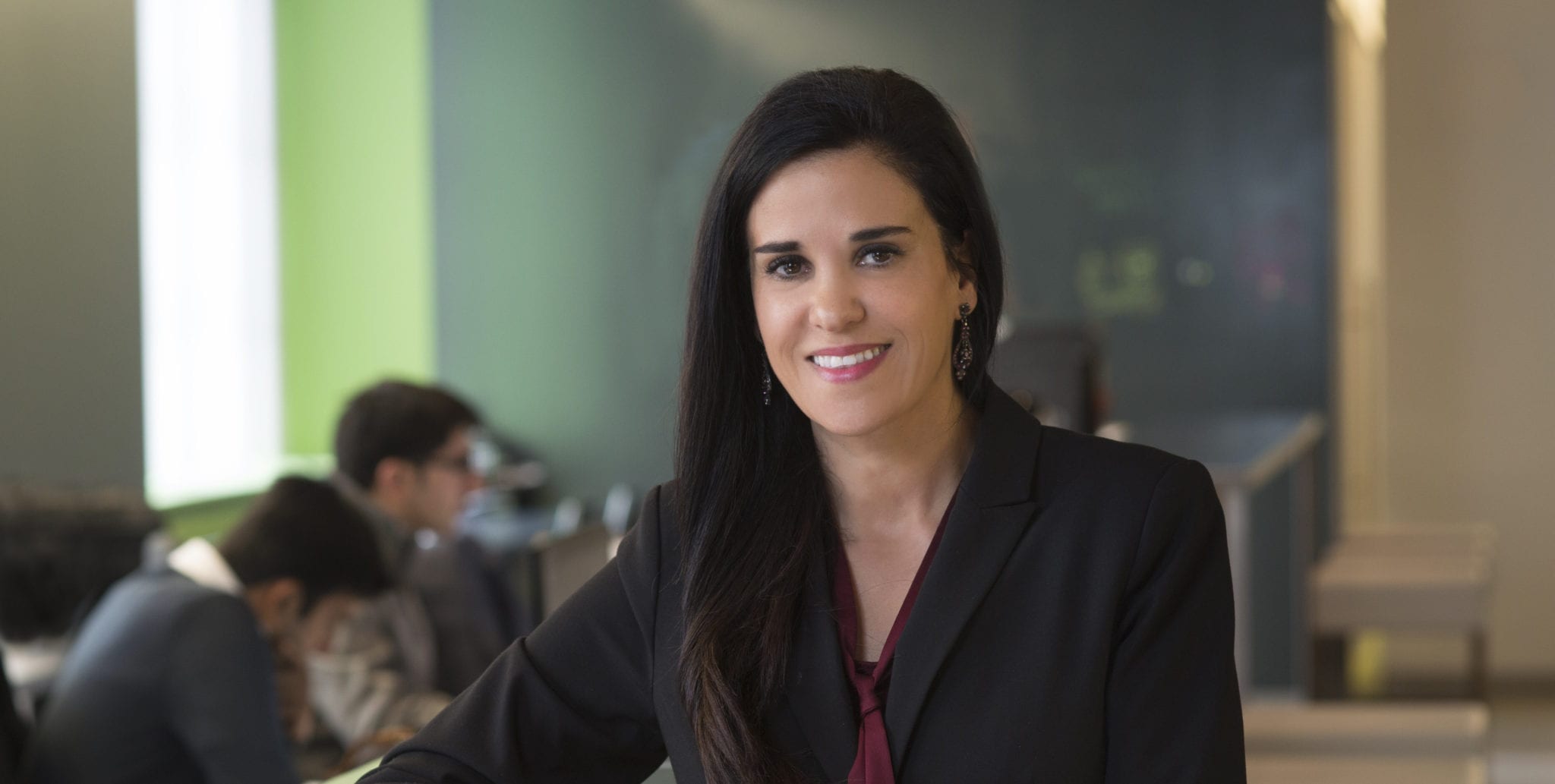 Daphne Zohar, PureTech CEO
PureTech turns 200-year-old dis­cov­ery in­to a new ap­proach to Alzheimer's, while cling­ing to con­tro­ver­sial amy­loid hy­poth­e­sis
Be­fore MRIs or CT scans, 18th-cen­tu­ry anatomist Pao­lo Mascagni in­ject­ed his ca­dav­ers with mer­cury. Ever mo­bile, the mer­cury coursed through their veins like blood, il­lu­mi­nat­ing the body's rivers and canals in a sil­very con­trast that Mascagni could trace up­on dis­sec­tion.
In or­nate, da Vin­ci-es­que di­a­grams, Mascagni sketched the bulk of the body's lym­phat­ic sys­tem: The com­plex drainage net­works that as­sure im­mune cells flow to the right place and flu­id nev­er builds up in any one spot. That in­clud­ed de­tailed draw­ings of the lym­phat­ic sys­tem in the brain — whose ex­is­tence sci­en­tists prompt­ly for­got for the next 200 years.
As Mascagni's work, writ­ten in Latin, fell in­to ob­scu­ri­ty, re­searchers came to be­lieve the brain was cut off from the rest of the im­mune sys­tem. Now, in the few years since re­dis­cov­er­ing the Ital­ian doc­tor, sci­en­tists are be­gin­ning to im­pli­cate the sys­tem in a host of dis­eases, in­clud­ing in­tractable neu­rode­gen­er­a­tive con­di­tions such as Alzheimer's.
"They've been re­dis­cov­ered and for­got­ten," said Joseph Bolen, CSO of PureTech, a biotech that spe­cial­izes in the lym­phat­ic sys­tem. "What's been re­al­ly well es­tab­lished in the past now six years is how im­por­tant these lym­phat­ics ac­tu­al­ly are."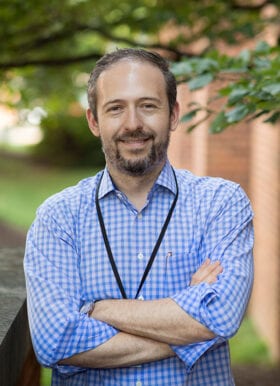 Jonathan Kip­nis
Three years ago, PureTech signed a col­lab­o­ra­tion with Jonathan Kip­nis, the Uni­ver­si­ty of Wash­ing­ton im­mu­nol­o­gist who has led the field's re­vival. Kip­nis' re­search showed that as mice age, the brain's drainage sys­tem be­gins to break down. It's as if there's a clog and the body can't get rid of harm­ful pro­teins as­so­ci­at­ed with Alzheimer's or oth­er mol­e­cules that can trig­ger dan­ger­ous in­flam­ma­tion.
In a new Na­ture pa­per Wednes­day, Kip­nis demon­strat­ed that by giv­ing mice the gene for a growth fac­tor, they can stim­u­late the body to re­build that drainage sys­tem, po­ten­tial­ly im­prov­ing the ef­fi­ca­cy of drugs de­signed to clear the amy­loid plaques that build up in an Alzheimer's pa­tient's brain. Now con­tro­ver­sial, these treat­ments have failed near­ly every ma­jor tri­al, de­spite decades of in­dus­try in­vest­ment.
"These are great find­ings in mice by Kip­nis and col­leagues, who are re­al­ly ex­perts in this area," Stu­art Lip­ton, an Alzheimer's re­searcher at the Scripps In­sti­tute who was not in­volved in the re­search, said in an email.
PureTech is now try­ing to de­vel­op the ap­proach in­to a treat­ment for Alzheimer's. It's still ear­ly stage and the com­pa­ny is re­main­ing tight-lipped, but it would in­volve fig­ur­ing out how to de­liv­er the growth fac­tor Kip­nis used, called VEG­Fc, in­to a pa­tient's brain at the same time they re­ceive a treat­ment like Bio­gen's amy­loid-clear­ing ad­u­canum­ab.
The FDA is now weigh­ing an ap­proval adu­cu­nam­ab, but the drug failed one of its two ma­jor stud­ies and showed no ef­fect in low dos­es in ei­ther tri­al. If the lym­phat­ic sys­tem is re­stored, said Bolen, it should be able to clear out more amy­loid than the an­ti­body could alone.
Not every­one, though, is con­vinced. As amy­loid-clear­ing drugs have failed re­peat­ed­ly, long­time crit­ics of the amy­loid hy­poth­e­sis have be­come more vo­cal. Al­though amy­loid plaques build up in the brains of Alzheimer's pa­tients, the plaques aren't what dri­ve the dis­ease and clear­ing them won't help, they ar­gue.
In the lat­est study for Eli Lil­ly's amy­loid an­ti­body do­nanemab, 68% of pa­tients were plaque-free af­ter treat­ment. Yet they still de­te­ri­o­rat­ed sig­nif­i­cant­ly and the tri­al missed every sec­ondary end­point, rais­ing ques­tions about whether a ther­a­py that tried to clear more amy­loid could be any more ef­fec­tive. Bolen ac­knowl­edged those re­sults, but said there's good ev­i­dence that plaques aren't the harm­ful part of amy­loid. In­stead, it's like­ly oth­er, small­er amy­loid as­sem­blies, called fib­rils and oligomers.
"Yeah, but that's just a hy­poth­e­sis," coun­tered Nikos Robakis, a re­searcher at Mt. Sinai Med­ical Cen­ter. They need da­ta to sup­port it, he said.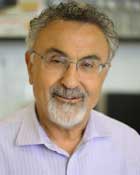 Nikos Robakis
Robakis was the first per­son to clone the APP gene re­spon­si­ble for the ge­net­ic form of Alzheimer's and he's long been crit­i­cal of the amy­loid hy­poth­e­sis. He crit­i­cized the com­mon Alzheimer's mod­el Kip­nis used.
To sim­u­late the neu­rode­gen­er­a­tive dis­ease, Kip­nis had bred mice to over-ex­press mu­tant pro­teins as­so­ci­at­ed with the dis­ease. But cre­at­ing a mouse brain with too much pro­tein isn't the same as mak­ing an Alzheimer's brain, Robakis said. It's pos­si­ble that over-ex­pressed pro­tein are what's dam­ag­ing the drainage sys­tem rather than the un­der­ly­ing bi­ol­o­gy you'd see in hu­mans. The in­ves­ti­ga­tors, he said, need to have a con­trol to sus out the dif­fer­ence — mice, for ex­am­ple, that have over-ex­pressed healthy pro­teins, in­stead of over-ex­pressed mu­tants.
Lip­ton de­fend­ed the Kip­nis mod­el, not­ing that it's a com­mon one in Alzheimer's re­search and pa­tients do in­deed show el­e­vat­ed lev­els of amy­loid ex­pres­sion. He of­fered his own cri­tique, though: It re­lies on im­mune cells in mice, but re­cent re­search from Lip­ton's lab points to fun­da­men­tal dif­fer­ences be­tween hu­man and mouse im­mune cells when it comes to Alzheimer's and how they re­spond to amy­loid-clear­ing an­ti­bod­ies.
"Hence, this new ap­proach still will not ad­dress the in­tense neu­roin­flam­ma­tion ob­served in hu­man but not mouse brain (im­mune cells)," he said.
Kip­nis' tech­nol­o­gy doesn't nec­es­sar­i­ly hinge on amy­loid be­ta. In an email, he said his ap­proach could boost an­ti-amy­loid ther­a­pies by help­ing clear out the po­ten­tial­ly tox­ic par­ti­cles that amy­loid dis­solves in­to af­ter an an­ti­body binds to it. But he al­so not­ed that it could help in oth­er ways: For ex­am­ple by help­ing re­store key struc­tures like the blood-brain bar­ri­er or clear out im­mune cells called mi­croglia that con­tribute to harm­ful in­flam­ma­tion.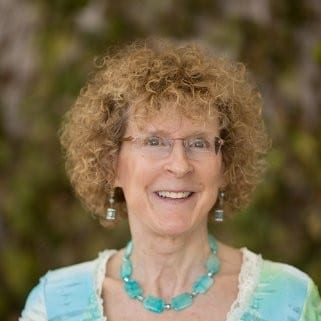 Rachael Neve
"'Un­clog­ging' the drain, does not on­ly help with more ef­fi­cient plaque re­moval, but ac­tu­al­ly shows an im­prove­ment in oth­er as­pects of brain phys­i­ol­o­gy," he said. "That is why we think that a syn­er­gis­tic ap­proach of im­munother­a­py+lym­phat­ic en­hancer may be more ef­fec­tive than any of them alone."
Bolen al­so ac­knowl­edged the po­ten­tial to use the new ap­proach with ther­a­pies out­side of amy­loid ther­a­pies. Some crit­ics of the amy­loid hy­poth­e­sis agree. Rachael Neve, di­rec­tor of the Gene Tech­nol­o­gy Core at MIT's re­searcher and Robakis' long­time col­lab­o­ra­tor, said in an email that im­prov­ing the brain's drainage sys­tem was a promis­ing ap­proach.
"It's a beau­ti­ful pa­per ex­cept for their at­tempt to tie their re­sults to (amy­loid-be­ta)," she said. "That the amy­loidophiles have clung to the amy­loid hy­poth­e­sis for decades de­spite the fact that it has not been proven, and have re­fused to en­ter­tain al­ter­na­tive hy­pothe­ses, is one of the tragedies of mod­ern med­ical re­search."