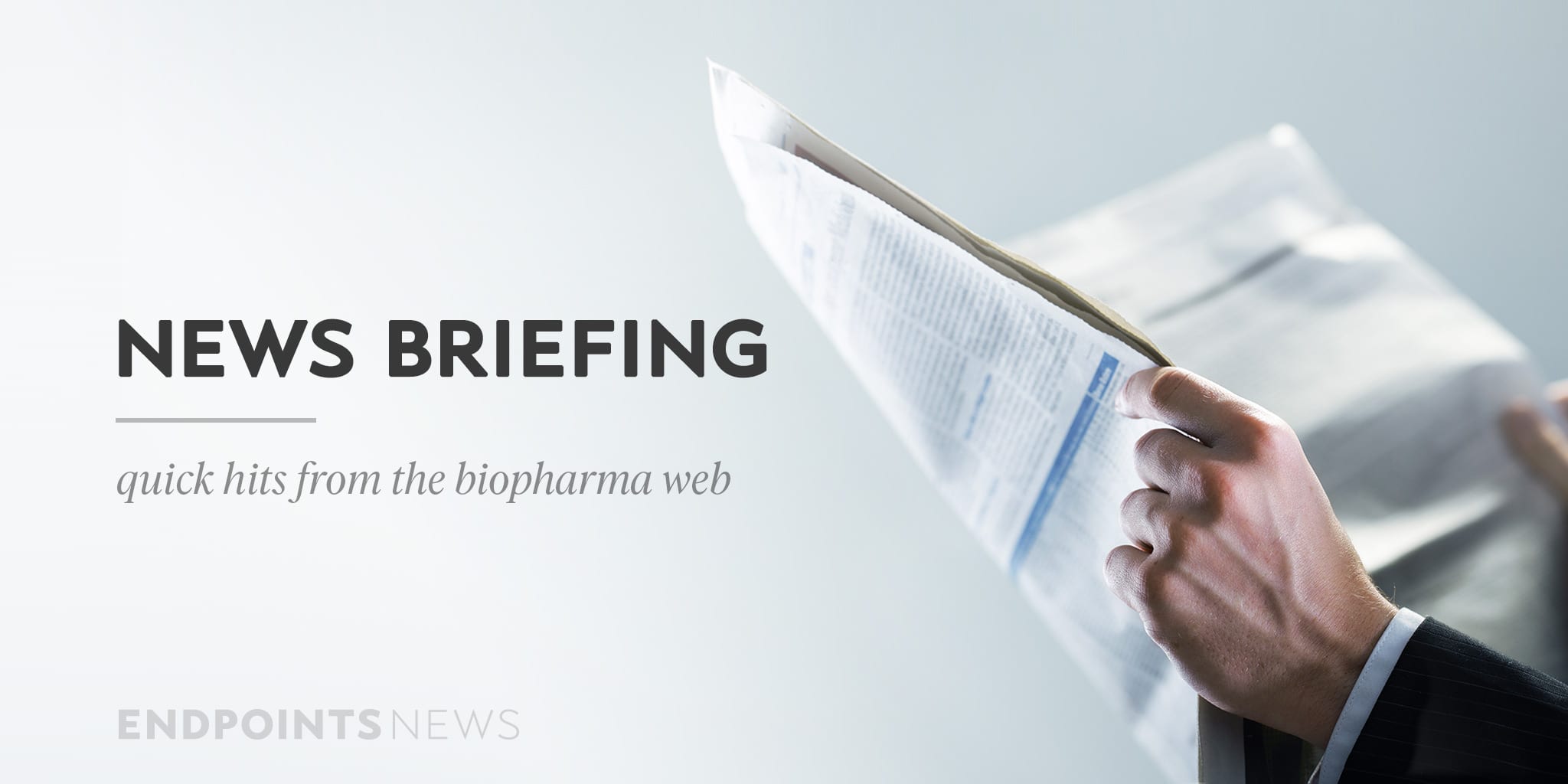 PureTech's video game for AD­HD gets big Se­ries D fi­nanc­ing; Day One in­creas­es term sheet ahead of ex­pect­ed IPO
The mak­er of the first pre­scrip­tion video game treat­ment an­nounced it re­ceived $110 mil­lion in Se­ries D fi­nanc­ing Wednes­day.
Ak­ili's En­deav­or­Rx is an FDA-ap­proved video game to im­prove at­ten­tion func­tion in chil­dren with AD­HD. The game is de­signed to tar­get at­ten­tion­al con­trol sys­tems in the brain and present sen­so­ry and mo­tor chal­lenges to ac­ti­vate the ner­vous sys­tems.
The com­pa­ny was found­ed by PureTech, the Boston-based bio­ther­a­peu­tics com­pa­ny.
The fi­nanc­ing round brings Ak­ili's to­tal fund­ing to $230 mil­lion so far, and will al­low the com­pa­ny to fur­ther its pre­scrip­tion dig­i­tal ther­a­peu­tics that tar­get cog­ni­tive dis­or­ders. It al­so re­ceived a $50 mil­lion cred­it from Sil­i­con Val­ley Bank. Neu­berg­er Berman Funds led the fi­nanc­ing round, and were joined by Po­laris Part­ners, Mi­rae As­sets, Sh­iono­gi & Com­pa­ny and Dave Baszuc­ki, among oth­ers.
"Our $160M fi­nanc­ing an­nounced to­day is an­oth­er sig­nif­i­cant step in de­liv­er­ing on Ak­ili's mis­sion to rein­vent med­i­cine," CFO San­tosh Shanbhag said in the re­lease. "It will en­able us to bring En­deav­or­Rx to as many ap­pro­pri­ate pa­tients as pos­si­ble, ad­vance our core tech­nol­o­gy, ex­pand our glob­al foot­print, and fund re­search across a wide range of cog­ni­tive im­pair­ments."
In April, PureTech an­nounced that they're us­ing a 200-year-old dis­cov­ery in­to a new ap­proach to treat Alzheimer's dis­ease. Al­ready pub­lic in Lon­don, Puretech rang the Nas­daq open­ing bell in Jan­u­ary, in cel­e­bra­tion of its IPO. — Josh Sul­li­van
Day One in­creas­es term sheet ahead of ex­pect­ed IPO
Ahead of an ex­pect­ed IPO pric­ing Wednes­day evening, pe­di­atric can­cer biotech Day One has in­creased the num­ber of shares of­fered.
Day One plans to of­fer 10 mil­lion shares be­tween $14 and $16 apiece with an es­ti­mat­ed raise of $150 mil­lion, up from 8.4 mil­lion shares at the same range, ac­cord­ing to Re­nais­sance Cap­i­tal. That's an in­crease of 19% with less than 24 hours to go for the biotech's Nas­daq de­but.
Day One's mis­sion re­volves around the gap it says ex­ists be­tween adult can­cer drugs and the pe­di­atric space, ar­gu­ing phar­ma has left this field be­hind. Their lead pro­gram is a for­mer Take­da pro­gram called DAY101, an oral pan-RAF in­hibitor that can cross the blood-brain bar­ri­er and block mu­ta­tions in gliomas.
Re­searchers are tar­get­ing an in­di­ca­tion to treat pe­di­atric low-grade gliomas, the most com­mon form of brain tu­mors in chil­dren. Day One plans to list un­der the tick­er $DAWN. — Max Gel­man
As­traZeneca an­nounces bond sale to help with Alex­ion pur­chase
As­traZeneca will sell $7 bil­lion in bonds to help fund its ac­qui­si­tion of Alex­ion Phar­ma­ceu­ti­cals, the com­pa­ny an­nounced Wednes­day.
The phar­ma com­pa­ny will buy the Boston-based biotech for a deal worth $39 bil­lion in a deal that was an­nounced in De­cem­ber. British reg­u­la­tors are in­ves­ti­gat­ing the deal over com­pe­ti­tion con­cerns, and will be done by Ju­ly 21, they said.
The FTC has al­ready ap­proved the deal. An­oth­er 9 coun­tries, in­clud­ing Brazil and Cana­da, have all ap­proved the deal as well. More than 99% of share­hold­ers at both com­pa­nies vot­ed in fa­vor of the deal in sep­a­rate meet­ings ear­li­er in May. — Josh Sul­li­van