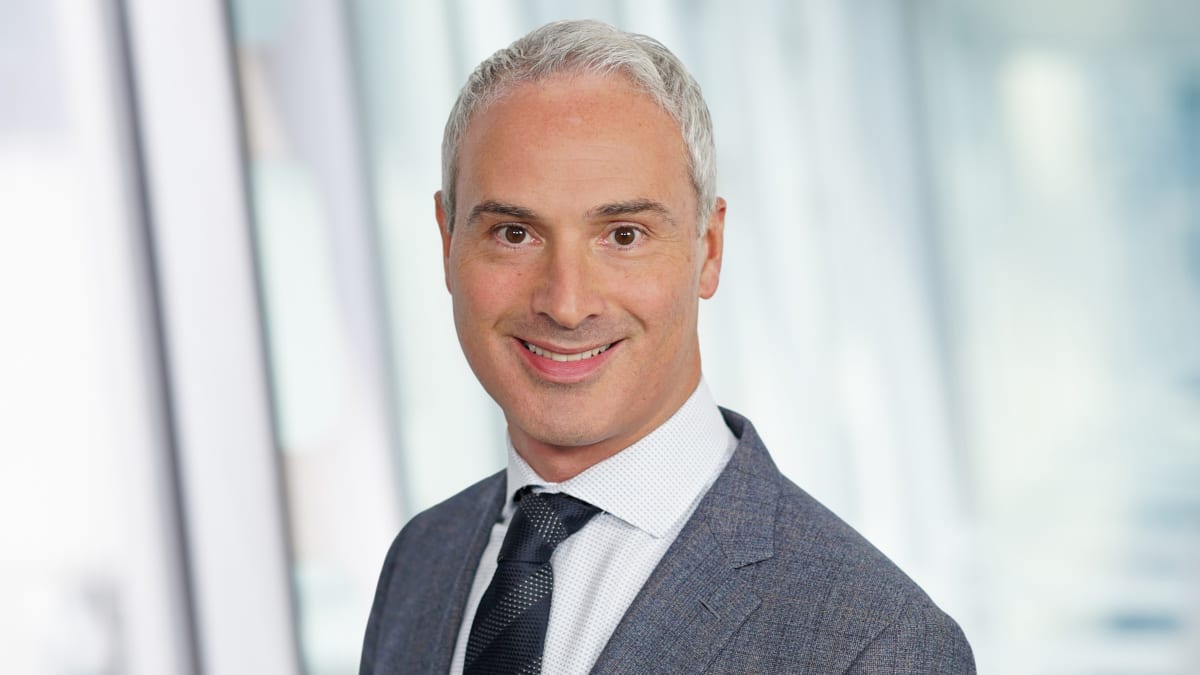 Q&A: An­a­lyst-turned biotech ex­ec-turned an­a­lyst reads the biotech Q1 tea leaves
The coro­n­avirus pan­dem­ic is in full swing. Bio­phar­ma R&D and reg­u­la­to­ry time­lines have been dis­rupt­ed, sup­ply chains in­ter­rupt­ed and what the fu­ture holds is any­body's guess. Now with the first quar­ter hav­ing come to a close, what can we ex­pect in earn­ings re­ports?
End­points News caught up with Yaron Wer­ber, man­ag­ing di­rec­tor and se­nior re­search an­a­lyst on Cowen's biotech­nol­o­gy team for some crys­tal-ball gaz­ing.
Be­fore Cowen, Wer­ber al­so oc­cu­pied the role of a biotech ex­ec­u­tive, as the found­ing team mem­ber and chief busi­ness and fi­nan­cial of­fi­cer of Ovid Ther­a­peu­tics — a com­pa­ny fo­cused on or­phan dis­or­ders of the brain. Be­fore that, he served as head of US health­care and biotech eq­ui­ty re­search at Citi.
The in­ter­view has been con­densed and edit­ed for clar­i­ty.
What do you think the broad im­pact of Covid-19 on biotech earn­ings look like, as we get clos­er to that time of the year when com­pa­nies kick off re­port­ing their Q1 num­bers?
There wasn't much of an im­pact on the biotech sec­tor dur­ing the great re­ces­sion of 2008-2009. This time there will be — be­cause ob­vi­ous­ly, this is the health­care sec­tor and ac­ces­si­bil­i­ty to providers is get­ting hit. If you look at some of the ini­tial da­ta on oral pre­scrip­tions, by and large, I think there are three trends.
The size of pre­scrip­tions is go­ing up, com­pli­ance is go­ing up, re­fills are go­ing up, aban­don­ment rates are go­ing down. I think the av­er­age price per pre­scrip­tion has ac­tu­al­ly in­creased and it looks like the PBMs have kind of re­laxed a lit­tle bit to give peo­ple more sup­ply. So the orals are go­ing to be okay in terms of on­go­ing vol­ume — in­evitably there's prob­a­bly go­ing to be some hit start­ing new pa­tients on the drugs. From what we're hear­ing in on­col­o­gy set­tings, clin­ic vol­umes are down 30 to 50%. I think there's go­ing to be an im­pact on in­jectable drugs and even sub­cu­ta­neous drugs or IV. And in­creas­ing­ly physi­cians in on­col­o­gy are even talk­ing about prac­tic­ing sort of out of the stan­dard-of-care. Let me give you an ex­am­ple if they need to give you a three-drug reg­i­men, but one of the drugs re­quire pa­tients to come in or is im­muno­sup­pres­sive or mild­ly sup­pres­sive, they might skip that one and give you the oth­er one. They're fly­ing blind, but they are kind of talk­ing about this is war — you got to do what you can do.
There's al­so def­i­nite­ly go­ing to be an im­pact on com­pli­cat­ed ther­a­pies: Gene ther­a­py, cell ther­a­pies, all new starts are go­ing to re­al­ly get im­pact­ed. And then I think even or­phan (drugs are) go­ing to see an im­pact on new pa­tient starts, be­cause some­times there's a lot that takes to on­board new pa­tients. And right now it's just go­ing to be too hard to do.
We won­der whether drugs like Re­blozyl from Ac­celeron and Bris­tol My­ers that just got ap­proved — it's not an op­ti­mal time to launch a new drug. We're hear­ing there's blood short­age is­sues in the blood banks — and Re­blozyl re­duces blood trans­fu­sions. It's very safe, but it is a sub­cu­ta­neous in­jec­tion.
On the an­ti-in­flam­ma­to­ry side it re­mains to be seen — some drugs can be tak­en at home, like (Re­gen­eron's) Dupix­ent where­as some of the IL-5s, you have to go to the physi­cian to get your shot. So we won­der whether there's go­ing to be a move, be­cause it's very hard to ed­u­cate some­one how to in­ject them­selves right off the bat us­ing Skype or telemed­i­cine.
I don't know whether the im­pact is go­ing to be on the bot­tom line yet. Some com­pa­nies have asked whether they should reaf­firm guid­ance; our view was, don't. If you re­al­ly think that you're go­ing to be in line, then go for it, but oth­er­wise don't feel pres­sured to. Peo­ple know there are go­ing to be changes. And, frankly, it's too hard to know what's gonna hap­pen in Q4. There's go­ing to be an im­pact in Q2, right? There's gonna be an im­pact in Q3 prob­a­bly. We don't know what Q4 looks like yet.
But I'm not ex­pect­ing lay­offs in large caps. Ver­tex al­ready said they reaf­firmed their guid­ance. Am­gen is so di­ver­si­fied, they have such great mar­gins — this is not where they're go­ing to have to cut costs in that way. And frankly, all clin­i­cal stud­ies are go­ing to slow down, and all new stud­ies are go­ing to slow down. And that's a lot of the ex­pens­es too.
Giv­en the size­able lay­offs at Sage Ther­a­peu­tics, what are your thoughts on mid-sized biotechs? Do you ex­pect any job cuts there?
I think it re­al­ly de­pends on the fi­nanc­ing en­vi­ron­ment, and you're see­ing IPOs are get­ting done. And we're hear­ing there's go­ing to be po­ten­tial move to try­ing to do sec­on­daries. Com­pa­nies are us­ing ATMs, or at the mar­ket of­fer­ings, which al­lows them to raise cap­i­tal too. I don't think there's go­ing to be cuts im­mi­nent­ly be­cause there is a hope that the fi­nanc­ing win­dow will open.
A whole host of ven­ture cap­i­tal funds have an­nounced rough­ly $5 bil­lion in com­bined fund­ing in the last week or so. Was that some­thing you an­tic­i­pat­ed in this en­vi­ron­ment?
I mean, I think that it takes so long to close these funds, and there was so much cap­i­tal go­ing in­to the sec­tor, and it's been such a great start to the year af­ter, you know, five great years al­ready. I would say that that's not shock­ing, es­pe­cial­ly giv­en that it was in­creas­ing­ly like­ly that de­spite the po­lit­i­cal rhetoric, there's prob­a­bly not go­ing to be any ma­jor, ma­jor is­sues com­ing out of Wash­ing­ton DC. It's an­cient his­to­ry (the noise about low­er­ing drug prices etc), it's like six weeks ago, no one talks about it any­more. It's the last of our prob­lems.
Some com­pa­nies across a range of dif­fer­ent in­dus­tries are scrap­ping div­i­dends. From a div­i­dend stand­point, do you ex­pect any changes in bio­phar­ma?
Un­less there are things com­ing out of the Fed­er­al Re­serve … which we're not ex­pect­ing at the mo­ment — these com­pa­nies can weath­er a 10% – 13% down­turn in rev­enues, so they'll prob­a­bly pro­tect the div­i­dend. I'm think­ing of Am­gen. I'm think­ing — I don't cov­er Gilead, but I'm think­ing of Gilead. They'll prob­a­bly do less stock buy­backs. Yeah, but will main­tain the div­i­dends is what I'm ex­pect­ing.
What do you think we should look out for in these first-quar­ter re­ports?
I think the most im­por­tant el­e­ments are go­ing to be whether they main­tain guid­ance or not, and how they're look­ing at the fall. Ge­o­graph­i­cal ex­pan­sions are go­ing to be crit­i­cal — a lot of com­pa­nies have been plan­ning on ex­pand­ing in­to Asia. Am­gen, for ex­am­ple, had a huge deal with BeiGene, so it's gonna be im­por­tant to see how that im­pacts glob­al op­er­a­tions.
We don't think sup­ply is go­ing to be a ma­jor is­sue — cer­tain­ly, most bi­o­log­ics sup­ply is sourced in­ter­nal­ly in the US. There's go­ing to be some ef­fect on small­er mol­e­cules, but frankly, most com­pa­nies have sup­plies for 12 to 18 months any­way. And Chi­na is sort of … back on­line, so we're less wor­ried about sup­ply ca­pac­i­ty is­sues.
But clin­i­cal stud­ies are ob­vi­ous­ly go­ing to be crit­i­cal — in terms of the abil­i­ty to start stud­ies, but then I would say equal­ly im­por­tant is the abil­i­ty to ac­tu­al­ly close stud­ies and do da­ta locks, which some­times a lot of it can be done elec­tron­i­cal­ly, but not every­thing. So this is where the qual­i­ty of the da­ta might get im­pact­ed.
What I'm go­ing to be look­ing out for is on the com­mer­cial front: How do you do the train­ing, and how do you do com­mer­cial mar­ket­ing to physi­cians? The mar­ket­ing el­e­ment is not as hard; I think the train­ing might be a lit­tle hard­er. This is go­ing to change health care to a cer­tain de­gree — how do you on­board a new pa­tient? Be­cause we're hear­ing in­creas­ing­ly that they can do phys­i­cal ex­ams based on how the pa­tient presents. And if there's suf­fi­cient da­ta … peo­ple are will­ing to start pa­tients on new drugs. The is­sue is how do you train them to do self-in­jec­tions?
This is where de­liv­ery re­al­ly mat­ters — and you can re­al­ly dif­fer­en­ti­ate and cap­ture share. So I think com­pa­nies that have that ad­van­tage, like Re­gen­eron with Dupix­ent or like the au­to-in­jec­tors out there on an­ti-TNF side … could re­al­ly make a dif­fer­ence.
Stud­ies get­ting de­layed, reg­u­la­to­ry time­lines are off, se­cur­ing ac­cess to cap­i­tal is not as easy it once was. And giv­en that a vac­cine is like­ly a long way off, what should biotech do to sort of for­ti­fy it­self? What would your ad­vice be?
I think this is where they re­al­ly need to pri­or­i­tize — ac­cess to cap­i­tal might be more chal­leng­ing with the cap­i­tal mar­kets, but more im­por­tant­ly, time­lines are get­ting pushed out. So it's go­ing to be a ques­tion of pri­or­i­ti­za­tion of pro­grams. I think there's al­so go­ing to be a lot of ques­tions about where to en­roll, away from the hotbeds where you think there's go­ing to be an­oth­er out­break. Or con­verse­ly, if you go and tar­get those ar­eas that have had an out­break with the as­sump­tion that they're go­ing to be more pre­pared.
Frankly, there's a big ques­tion of herd im­mu­ni­ty — (for­mer FDA com­mis­sion­er Scott) Got­tlieb thinks that on­ly 3% to 5% of the pop­u­la­tion the US has been ex­posed so far. So he thinks we're still in the ear­ly stages of herd im­mu­ni­ty. That sug­gests maybe don't go and tar­get those big cen­ters, think­ing there's herd im­mu­ni­ty there. You can't just tar­get the south­ern hemi­sphere. There are not as many pa­tients, their sys­tems are not as so­phis­ti­cat­ed. But time­lines are go­ing to get pushed out and it's some­thing that they're gonna have to man­age bur­den and re­al­ly pri­or­i­tize.
What about com­pa­nies that are large­ly fo­cused on de­vel­op­ing and sell­ing hos­pi­tal-based prod­ucts? I imag­ine their busi­ness will take a big hit.
I think it de­pends on what you're do­ing, right? If you're still de­liv­er­ing an ASO (an­ti­sense oligonu­cleotide) for an or­phan CNS in­di­ca­tion, or you're do­ing gene ther­a­py or some kind of a CAR-T for an un­met need, with no oth­er op­tions — those you imag­ine get pri­or­i­tized, right? Oth­er drugs that maybe are less dif­fer­en­ti­at­ed or need hos­pi­tal ad­min­is­tra­tion, but they're not re­al­ly ur­gent needs, or are not re­al­ly dis­ease-mod­i­fy­ing — might be less im­por­tant.
So con­verse­ly, this whole sit­u­a­tion could ac­tu­al­ly be a boon in a way, if it leads to a shed­ding of me-too pro­grams?
Yes. And you know con­ve­nience, frankly, is al­so go­ing to play a role. Some­times peo­ple are kind of less in­ter­est­ed in giv­ing some­thing every month or every two weeks — well maybe now every month is a lot bet­ter than every two weeks. Any drugs now that are less like­ly to cause myelo­sup­pres­sion are prob­a­bly go­ing to get pri­or­i­tized. So you have two drugs, they're both pret­ty good, but a lot of times you hear on­col­o­gists say­ing, "Oh, we know how to treat myelo­sup­pres­sion, it's not a prob­lem." Well now it's, let's use the oth­er drugs. Main­te­nance drugs, frankly, are prob­a­bly go­ing to be used less like Darza­lex from J&J — (Cel­gene's) Revlim­id is prob­a­bly not go­ing to be an is­sue be­cause it's oral — but in­jectable main­te­nance drugs. How much do you give them?
I think there's go­ing to be a lot of im­pact this time in im­munol­o­gy and on­col­o­gy. I think it's gonna be sur­pris­ing. The quar­ter is go­ing to be weak­er than we're ex­pect­ing.