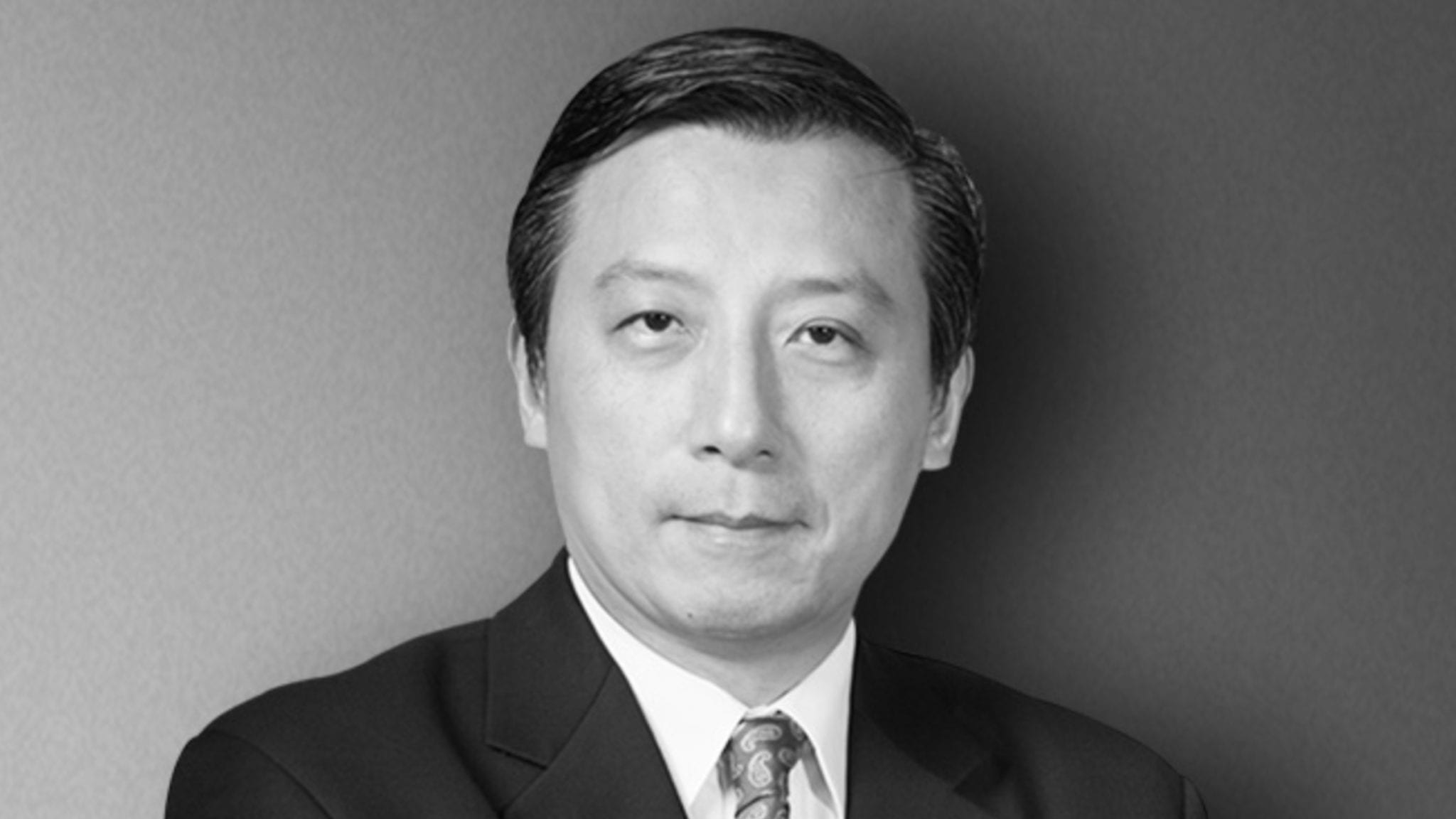 James Xue, CANbridge Pharmaceuticals CEO
Qim­ing-backed CAN­bridge gets its Hong Kong IPO as Nas­daq slow­down prompts re­newed mar­ket analy­sis
Though IPO ac­tiv­i­ty has slowed in the US sig­nif­i­cant­ly, a Qim­ing Ven­ture-backed biotech took the pub­lic leap in a Hong Kong de­but Fri­day.
CAN­bridge Phar­ma­ceu­ti­cals be­gan trad­ing on the HKEX af­ter rais­ing about $77.4 mil­lion in its IPO, ac­cord­ing to a Qim­ing re­lease. The move comes a lit­tle less than two years af­ter CAN­bridge's last raise, when it pulled in $98 mil­lion from a glob­al syn­di­cate joined by RA Cap­i­tal.
Shares of CAN­bridge de­buted at HK$12.18 apiece, but when Fri­day's ses­sion end­ed they had fall­en about 27% to HK$8.90 each.
The biotech has a heap of rare dis­ease and gene ther­a­py pro­grams, with 10 prod­ucts and can­di­dates be­ing re­searched across 13 dif­fer­ent in­di­ca­tions. Rough­ly half of the IPO cash is ex­pect­ed to go to­ward the glioblas­toma pro­gram CAN008, a gly­co­sy­lat­ed CD95-Fc fu­sion pro­tein cur­rent­ly in Phase II stud­ies.
About one fourth of the raise will go to­ward CAN­bridge's oth­er ma­jor pro­grams, the com­pa­ny said. While most of CAN­bridge's pipeline fo­cus is cen­tered around rare dis­eases — most of its clin­i­cal can­di­dates and its on­ly ap­proved prod­ucts are in this space — the IPO sig­ni­fies a re­newed em­pha­sis in can­cer in­di­ca­tions as CAN008 is the biotech's sole on­col­o­gy can­di­date.
But the biotech has al­so been push­ing in­to the gene ther­a­py space, though that's a bit far­ther be­hind. CAN­bridge is re­search­ing three gene ther­a­pies in Fab­ry dis­ease, Pompe dis­ease and an as yet undis­closed in­di­ca­tion, all of which re­main in the pre­clin­i­cal phase.
The IPO comes as US biotech ac­tiv­i­ty grinds to a near halt fol­low­ing a pan­dem­ic boom that saw tens of bil­lions of dol­lars fun­neled to the in­dus­try. While the to­tal fig­ure raised through­out 2021 re­mains around $15 bil­lion and reached $16.5 bil­lion last year, more and more com­pa­nies have priced at the low ends of their ranges, os­ten­si­bly lead­ing to more hes­i­tan­cy to go to Nas­daq.
Over the week­end, Ever­core an­a­lyst Josh Schim­mer put out a note de­tail­ing the slow­down, de­tail­ing how mean and me­di­an per­for­mance for 2021's IPO class have both been neg­a­tive, down 20% and 29% re­spec­tive­ly. That con­trasts with each of the last 10 years of IPOs, where mean per­for­mance is pos­i­tive and me­di­an is neg­a­tive.
Rather than fund IPOs, in­vestors have tak­en to ear­ly-stage fi­nanc­ings as their new pre­ferred choice, with Schim­mer writ­ing the shift "has pre­sum­ably been dri­ven by a com­bi­na­tion of low in­ter­est rates, ex­cit­ing new emerg­ing tech­nolo­gies, and chal­lenges with com­mer­cial­iza­tion which makes lat­er stage com­pa­nies less at­trac­tive for new cap­i­tal."
Part of the com­mer­cial chal­lenge has to do with the huge num­ber of biotechs work­ing in on­col­o­gy — Schim­mer notes near­ly half of all pri­vate and IPO biotechs fo­cus on this area.
Go­ing for­ward, Schim­mer says the in­dus­try may see more M&A ac­tion next month, as af­ter most "tough biotech years" there is his­tor­i­cal­ly strong merg­er ap­petite in Jan­u­ary. It's re­mains to be seen if that will play out, but Schim­mer's analy­sis came at some­what of a for­tu­itous mo­ment, with Pfiz­er an­nounc­ing ear­ly Mon­day it would ac­quire Are­na Phar­ma­ceu­ti­cals in a $6.7 bil­lion deal.