Quest for safe mus­carinic re­cep­tor ag­o­nists to tack­le dis­as­ter prone CNS field steers Karuna to $75M IPO
Less than a year af­ter rais­ing $42 mil­lion, bank­ing on the po­ten­tial of two old­er drugs as an ap­proach to fight Alzheimer's and schiz­o­phre­nia, Boston-based Karuna Phar­ma­ceu­ti­cals on Fri­day laid the ground­work for a $75 mil­lion IPO.
The PureTech-backed com­pa­ny is work­ing on the hy­poth­e­sis that a com­bi­na­tion of mus­carinic acetyl­choline re­cep­tor ag­o­nist xanome­line — an Eli Lil­ly castoff — and tro­spi­um chlo­ride, an FDA-ap­proved mus­carinic re­cep­tor an­tag­o­nist to­geth­er will make an adept an­tipsy­chot­ic.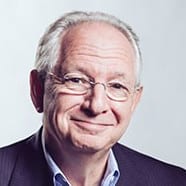 Steven Paul Linkedin
Once up­on a time star CNS re­searcher (and for­mer Voy­ager chief) Steven Paul was at Lil­ly, where he worked on xanome­line. The drug is de­signed to tar­get M1 and M4 re­cep­tors in the brain — but ad­verse events trig­gered by off-tar­get ef­fects soured the US drug­mak­er on the drug. Last Au­gust, he was one of the syn­di­cates of in­vestors in­clud­ing ARCH Ven­ture Part­ners and the Well­come Trust that backed Karuna.
Ex­ist­ing an­tipsy­chot­ic treat­ments work pri­mar­i­ly by in­hibit­ing D2 dopamine re­cep­tors. Mus­carinic re­cep­tor ag­o­nists emerged in the 1990s as a po­ten­tial al­ter­na­tive ap­proach for treat­ing psy­chosis — but the de­vel­op­ment of such ther­a­peu­tics has been lim­it­ed by un­de­sir­able side-ef­fects that are trig­gered by the stim­u­la­tion of mus­carinic re­cep­tors in pe­riph­er­al tis­sues.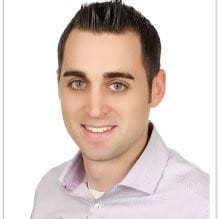 An­drew Miller Linkedin
The big idea at Karuna is that the ad­di­tion of tro­spi­um chlo­ride will counter the ad­verse event pro­file of xanome­line — the com­bined prod­uct has been dubbed KarXT. It is de­signed to make a bee­line for mus­carinic re­cep­tors in the cen­tral ner­vous sys­tem and to ig­nore pe­riph­er­al tis­sues. The lead ex­per­i­men­tal treat­ment is be­ing test­ed as a treat­ment for psy­chosis in a mid-stage study with schiz­o­phre­nia pa­tients — da­ta is ex­pect­ed by the end of the year. It is al­so in ear­ly-stage pro­grams for oth­er schiz­o­phre­nia symp­toms, Alzheimer's-re­lat­ed psy­chosis and pain.
Oth­er drug­mak­ers have al­so been se­duced by the po­ten­tial of mus­carinic re­cep­tors. For in­stance, Al­ler­gan inked a $3.3 bil­lion deal to in-li­cense M1 and M4 tar­get­ed drugs from Hep­tares in the spring of 2016.
Karuna, which is run by MIT grad­u­ate An­drew Miller, is aim­ing to make its pub­lic de­but us­ing the sym­bol "$KRTX," it said in a fil­ing.
---
Im­age: Shut­ter­stock