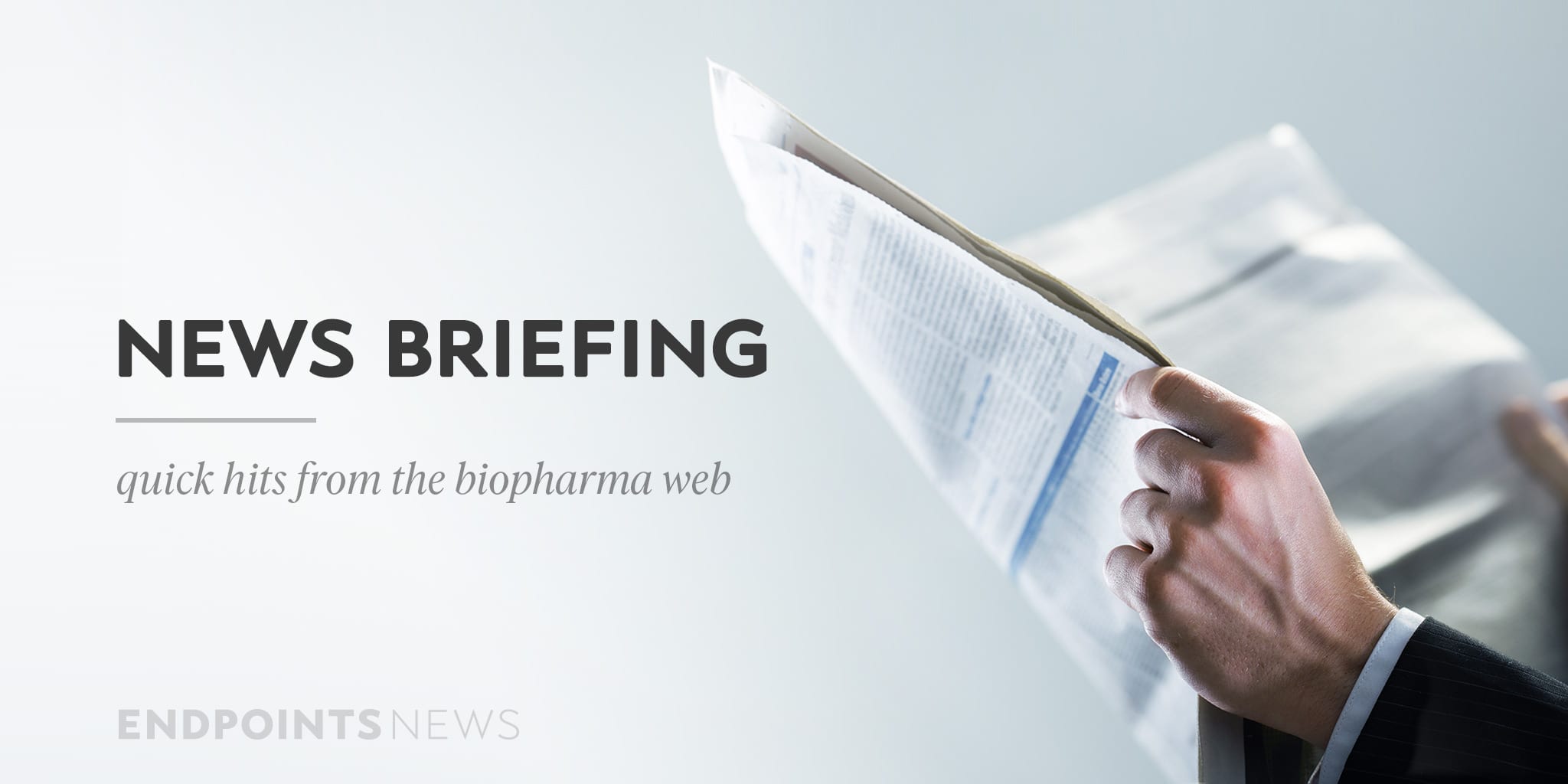 RA-backed Pep­Gen sets terms for up­com­ing IPO; Sanofi com­mences dos­ing of De­nali can­di­date in ALS
Though the mar­ket has ex­pe­ri­enced a strong down­turn this year, a pre­car­i­ous few com­pa­nies are test­ing the IPO wa­ters. And Pep­Gen is the newest biotech to ap­proach Nas­daq.
The Phase I biotech said Mon­day that it plans to raise just over $100 mil­lion this week by of­fer­ing 7.2 mil­lion shares some­time this week. The price has not been set yet, but the cur­rent range would be be­tween $13 and 15 per share. At the mid­point of the range, it would give Pep­Gen a po­ten­tial mar­ket val­ue of around $300 mil­lion.
The biotech had filed with the SEC last month that it would at­tempt an IPO, and orig­i­nal­ly pen­ciled in $115 mil­lion. The Ox­ford spin­out had re­ceived $45 mil­lion in a 2020 Se­ries A backed by RA Cap­i­tal Man­age­ment, which his­tor­i­cal­ly has in­di­cat­ed a fu­ture ap­pear­ance on Nas­daq.
The biotech fo­cus­es on de­vel­op­ing "cell-pen­e­trat­ing" pep­tides for se­vere neu­ro­mus­cu­lar dis­eases, such as Duchenne mus­cu­lar dy­s­tro­phy. Its lead can­di­date, PGN-EDO51 for DMD, re­cent­ly en­tered a Phase I tri­al in healthy nor­mal vol­un­teers, with topline da­ta an­tic­i­pat­ed by the end of the year.
Pep­Gen plans to list on the Nas­daq un­der the tick­er $PEPG.
Sanofi start­ing to dose pa­tients in Phase II study us­ing De­nali's drug can­di­date
While De­nali had been fac­ing a clin­i­cal hold for its Alzheimer's drug can­di­date since Jan­u­ary, the biotech has shown no signs of slow­ing down and gave a new up­date on its deal with Sanofi Mon­day.
The biotech an­nounced that Sanofi has start­ed dos­ing pa­tients in an on­go­ing Phase II tri­al called Hi­malaya, us­ing SAR443820, an RIPK1 in­hibitor al­so known as DNL788, in pa­tients with ALS. There was no in­fo giv­en on when topline or in­ter­im da­ta would be ex­pect­ed. How­ev­er, De­nali will re­ceive $40 mil­lion as a mile­stone pay­ment.
De­nali's CMO Ca­r­ole Ho said in a state­ment that "we are ex­cit­ed about the pro­gres­sion of De­nali's port­fo­lio in ALS with this mile­stone."
The deal from 2018, struck by Sanofi's then-new R&D chief John Reed, in­clud­ed $125 mil­lion up­front and more than $1 bil­lion in po­ten­tial mile­stones.